How to Motivate Your Restaurant Employees
Guess what happens when a restaurant has happy, motivated employees? It thrives.
Customers are impressed by the incredible customer service. Seats are filled night after night. The kitchen stays busy. The restaurant becomes more profitable, and team members get along better. You no longer have to nudge your team members into action–they are excited to get to work on their own.
Sounds nice, right?
Motivating your restaurant employees is actually easier than you might think. Try out a few of the suggestions outlined here for motivating your restaurant employees, and prepare yourself for a team that's ready to get to work.
Daily/Weekly Competitions
Tapping into your restaurant employee's competitive nature can not only drive sales, but incentivize your team to suggest specific menu items and provide great service to guests. These low-cost perks don't entail a huge investment, but are highly effective.
There are several ways you could set up these competitions so that the competition doesn't get boring over time. Think about trying out competitive games like:
Menu Bingo: When servers sell specific menu items, they get to mark off spots on their bingo cards. First one to get five in a row (or blackout) wins a prize.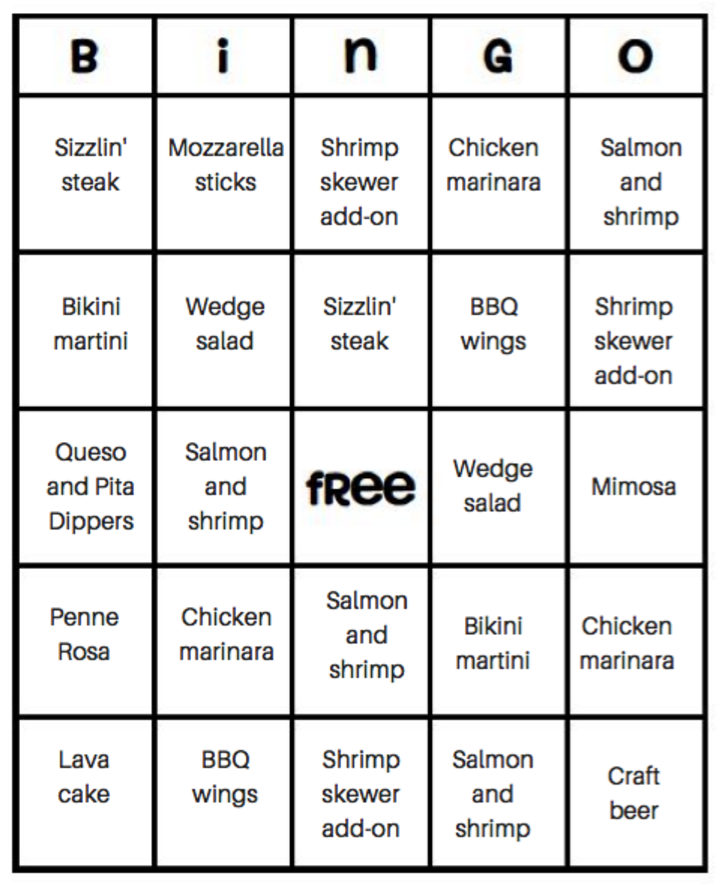 Ideal Ticket: Every time a customer orders a drink, appetizer, entree, and dessert, the server gets his/her name dropped into a random drawing for a prize.
Customer Satisfaction: Any time a manager is told by a customer that a specific server went above and beyond, that person's name is put into a monthly drawing for a gift certificate or cash prize.
Kitchen Crew: Once a month, the head chef nominates a kitchen crew member who did an excellent job for a prize.
As the restaurant manager, it's your job to oversee these competitions and make sure prizes are fairly distributed. You'll also want to make sure they're not distracting your team from the job at hand. As you try different types of games and models, you'll discover which ones work best for your unique team.
Ongoing Training
Restaurant employees, just like any type of employee, need and want to be trained beyond the onboarding stage. Not only does it make them feel like a valued member of the business, but it shows that the organization is invested in their ongoing development and advancement.
Plus, research shows that 9 out of 10 managers started as entry level employees. If you want to develop a loyal team of key players who may eventually transition into leadership roles, you have to give them the tools to do so. Plus, if training requires a bit of off-site travel, the opportunity to get some new scenery may be an added perk that motivates your team to pursue new roles and advanced positions within the business.
If you don't have ongoing corporate training in place, think about options provided by the National Restaurant Association, The Council of Hotel and Restaurant Trainers, and local speakers/trainers who can visit your team on-site for regular employee development.
Celebrate Your Team
When one of your restaurant employees completes a training course, celebrates a birthday, or is promoted within the organization–that's a cause for group celebration. Make time to come together as a group outside working hours for a lunch or dinner to celebrate, as this is an opportunity not only to motivate employees, but to show you're connected as a group outside the work environment.
If you don't have time to schedule an off-site get-together, think about bringing in a cake, buying a round of drinks (after the shift is over), or treating the group to a meal. These small displays are major morale builders, and give your team one more reason to stay motivated and engaged at work.
Bonus/Raise for Employee Work Anniversaries
Struggling to reduce employee churn at your restaurant? One way you can encourage employee loyalty at your restaurant is to offer a one-time annual bonus or an hourly rate increase for each year an employee stays on board as a team member.
Many restaurants stick with the minimum wage requirement for their employees (which, at the Federal level is $7.25/hour for basic combined cash & tips), but implementing a regular, regimented bonus or raise based on number of years spent working can help your team members see an incentive for staying on board–even if there aren't many opportunities for growth.
Can't afford to offer a regular raise? Consider leveraging more flexible scheduling or time off for team members with seniority to show you appreciate their years of service.
Pre-tasting New Menu Items
Your restaurant staff are the ones who will be out on the floor selling your menu items, so if you're adding new offerings to the menu, it's a good idea to do a group pre-tasting before launch. This is also a great time for you to get some initial feedback on the new dishes so you can make any final tweaks needed before they're introduced to customers.
Pre-tastings help your staff better understand how to describe different dishes, and will allow them to make more realistic recommendations to those who ask for suggestions, too. Not only will your team be more motivated to promote these new items with customers, but they'll feel also like an important part of the business for being asked for their opinion.
Close for Major Employee Life Events
Employees are motivated when they realize that you care about their lives beyond working hours. Closing early for major events (like holidays, so employees can spend time with their families) as well as when a team member has a major life event (like a wedding) lets the group come together and celebrate, without having some left behind to keep the restaurant going.
Restaurant employees need work/life balance just like anyone else, so consider how you can adjust your hours of operations around these important times to allow your team to focus on what's truly important in life.
Give The the Tools & Equipment They Need
There's nothing more frustrating than being limited by old, clunky tools at work–especially in a scenario in which customers tend to want to get in and out on their own schedules. When outdated tools slow down your team, the customers notice.
Frustrated employees can struggle to mask their emotions in front of customers–and it makes for a poor representation of your business. The effects are major: An old computer system that's slow to generate tickets effects servers' tips, and broken kitchen stoves mean slower cook times and poorly prepared meals.
Make sure that your staff is working with working, updated tools such as:
POS system

Kitchen equipment

Cleaning equipment
It's a good idea to check in with your team at least once per month and ask for their feedback on the tools and equipment they use to spot things that need fixed before they become a major issue. This also gives your team members a voice, and lets them know you're tuned into their concerns.
Ready to Motivate Your Restaurant Employees?
Even if you only implemented one of the motivational tactics here, we'd bet that you'd begin to see a change in your team's' attitudes at work. You depend on your employees for the success of your business, so give them the attention they deserve.
Remember to tap into their competitive natures, to celebrate their wins, to include them in your processes, to give them a voice, and to continue training and developing them over time. These activities result in team members who are not only loyal, but are also more enjoyable to work with.