EMS & FIRE DEPARTMENT STAFF SCHEDULING SOFTWARE
Simplify your emergency response staff scheduling
Sign up and start scheduling for free now, or check out more of our awesome features below.
Start scheduling and tracking time today.
Makes payday a breeze with easy payroll integration.
Control costs with pay rules and schedule integration.
Turn any device into your emergency response employee time clock.
EMS scheduling software
Schedule your emergency response teams with ease
Streamline your EMS operations and increase efficiency with better employee scheduling. Your emergency workers will be notified of new shifts and can confirm them, so you know they've seen the schedule. Make changes quickly to adjust for callouts and empower your employees to manage their schedule with OpenShifts and shift swapping. You can save up to 15 hours a week with better EMS staff scheduling software.
Emergency department time clock and timesheets
Emergency staff employee time tracking has never been easier
Track attendance, breaks, and time off with ease. The integrated time clock and schedule save time and reduce human error during payroll. Control labor costs with real-time overtime alerts and in-depth reporting.
EMS team messaging software
Team chat app for a connected emergency services workplace
All team communication and collaboration is on one secure platform. Message employees one on one, in groups, or all at once. Protect the privacy of your workers with communication that doesn't require you to share their phone numbers.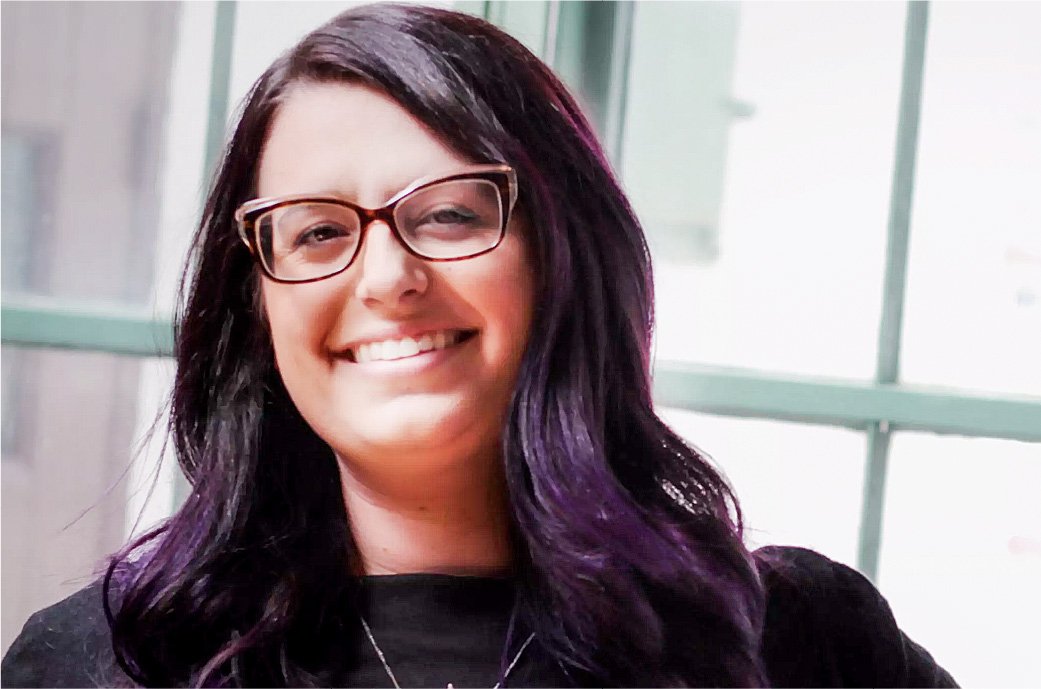 RAVE REVIEWS FOR OUR FREE TIME CLOCK APP
Reliable time tracking. Hassle-free attendance management.
Digital timesheets, payroll integrations, and labor reporting help you manage your budgets and get back to business. Customers have reported seeing savings as large as:
20%
Decrease in labor costs
3x
Reduction in employee no-shows
EMPLOYEE SCHEDULING SOFTWARE FOR ANY INDUSTRY
Glowing reviews from our clients in emergency medical services & law enforcement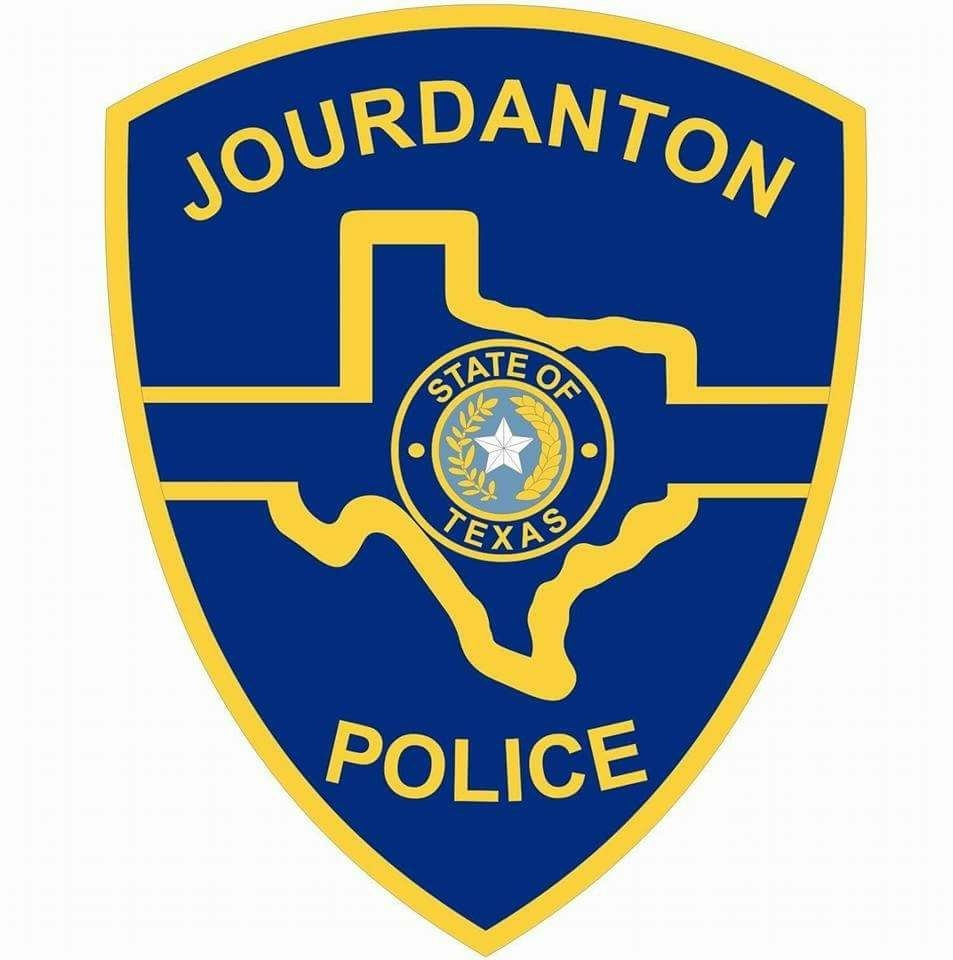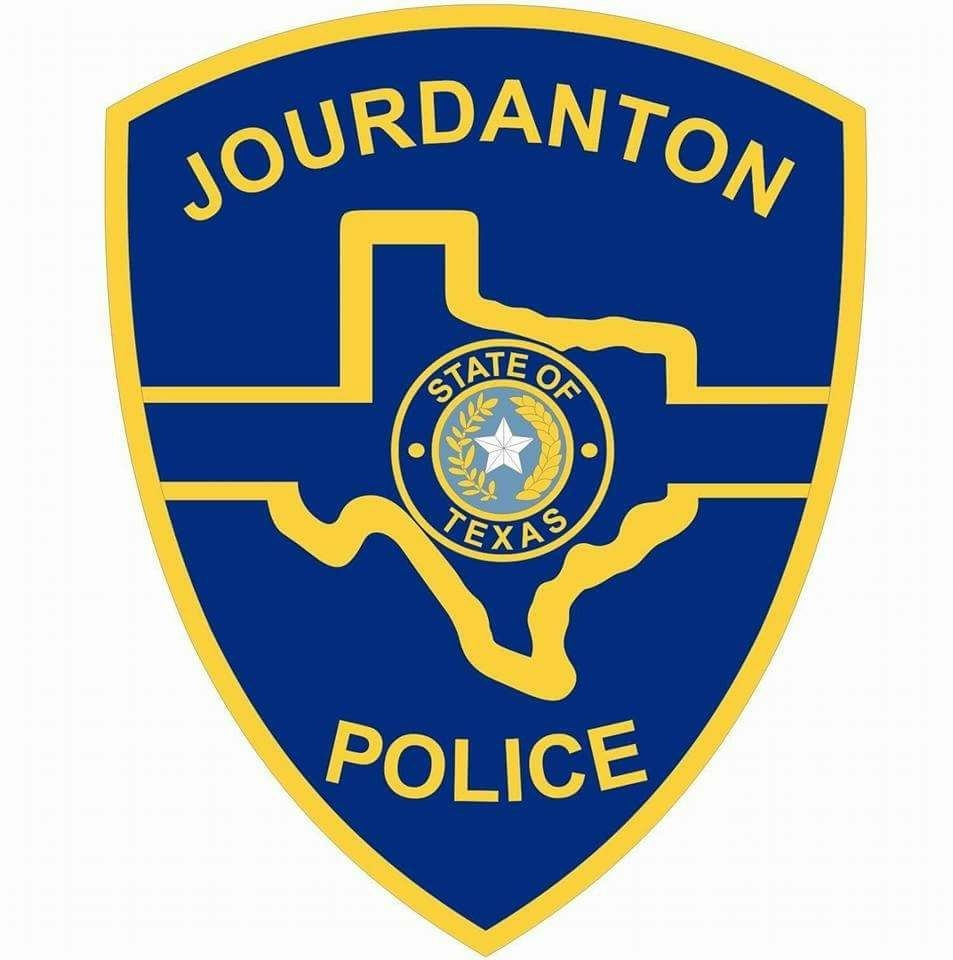 Streamlining operations for dynamic police department
The Jourdanton Police Department has served the Jourdanton, Texas community since November 18, 1974.
"The app can do so much more than just scheduling— there's the employee time clock, keeping track of overtime hours, and the ability to have multiple schedules based on the specific job requirements such as operations in other locations."
– Santos Gonzales , Lieutenant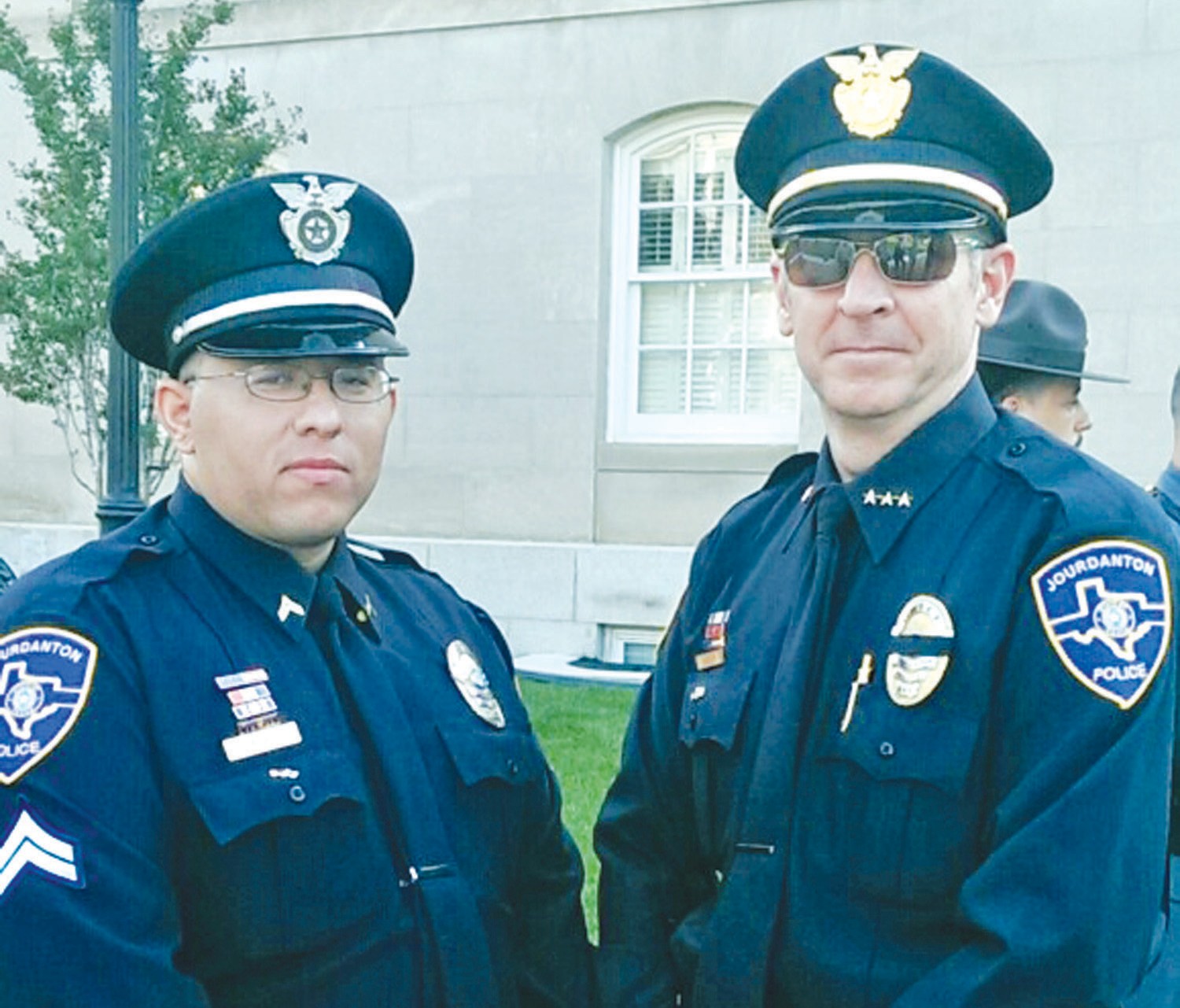 Prior to using When I Work Santos had to manage the employee schedules and all the paperwork that came along with it. Since implementing When I Work he saves 10 hours a week on scheduling, his team loves how easy the app is to use, and he can stop maintaining all that paperwork.
Products Used
Scheduling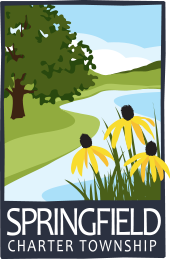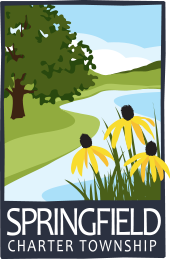 Mobile scheduling software improves team
Fire Fighters love using the When I Work app.
"The app is great. Easy to use and our employees love having their schedule at their fingertips! "
– Randy Harless , Lieutenant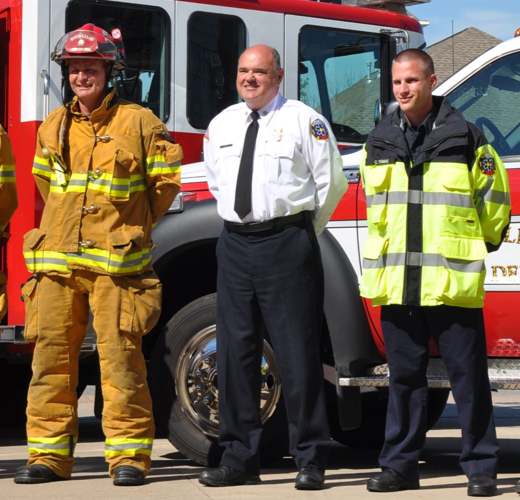 Scheduling was getting too overwhelming for Randy and his team. After doing some research, he decided to go with When I Work and hasn't looked back since. His team loves how easy to use the app is and Randy loves that he can keep a pulse on the organization at the same time.
Products Used
Scheduling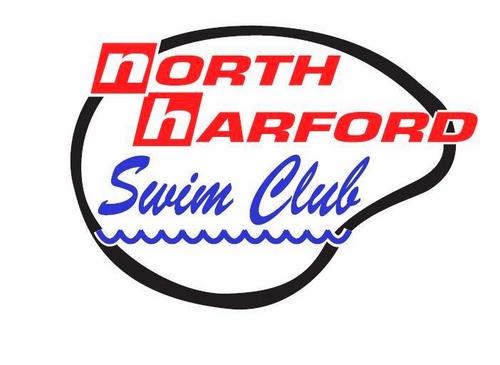 110+
Overtime Hours Saved Per Week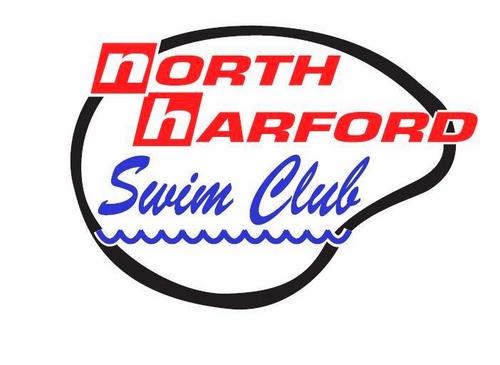 Swim Club Reduces Scheduling Process 20+ Hours
110+
Overtime Hours Saved Per Week
Swim Club loves shift templates and auto-scheduling functionality.
"The shift templates have been lifesavers! I make a shift and tell the tool how many guards I need and I'm able to just click and drag. The most AMAZING part of the app is that you can assign job titles to your team and they can't swap shifts with team members that don't have the same qualifications."
– Amanda Koss , Pool Manager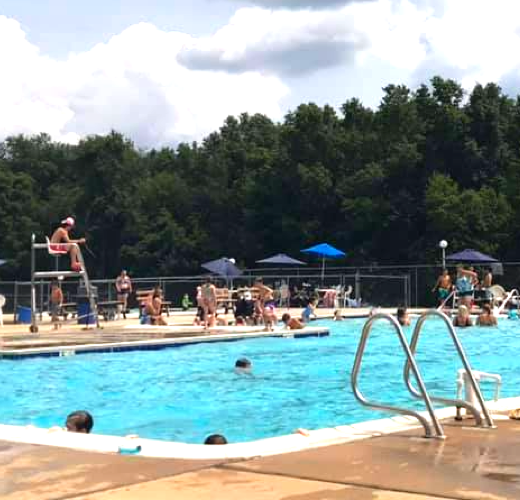 Prior to When I Work Amanda was managing constantly changing schedules and couldn't keep up. She knew there had to be a better way, and after trying out several options loved the ease of use of When I Work. Now she can feel certain that only qualified people are picking up the right shifts, deliver accurate timesheets, and focus on more important tasks.
Products Used
Scheduling

Attendance
Scalable Work Schedule Maker
Built to scale across single or multiple locations.
When I Work is easy to adopt for teams of any size, and is built to scale across one or many locations. Start with a single location or team today, and scale to hundreds within weeks.
TIMESHEETS INTEGRATE DIRECTLY WITH PAYROLL
Processing payroll can be easier and more reliable.
Export employee timesheets and process payroll quickly with integrations to your favorite payroll provider.
Free time clock and scheduling Apps
A powerful duo. An integrated time clock and work schedule.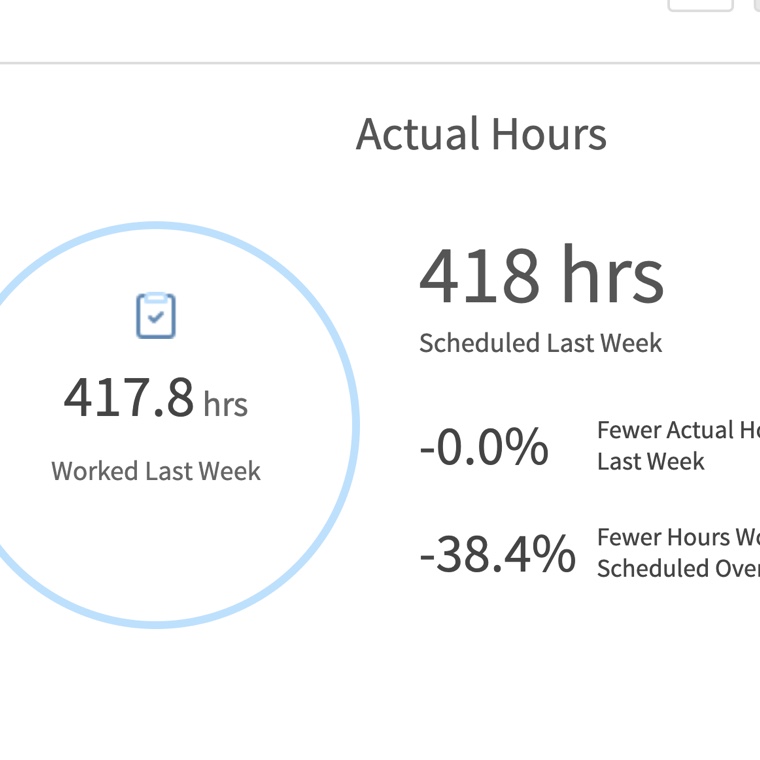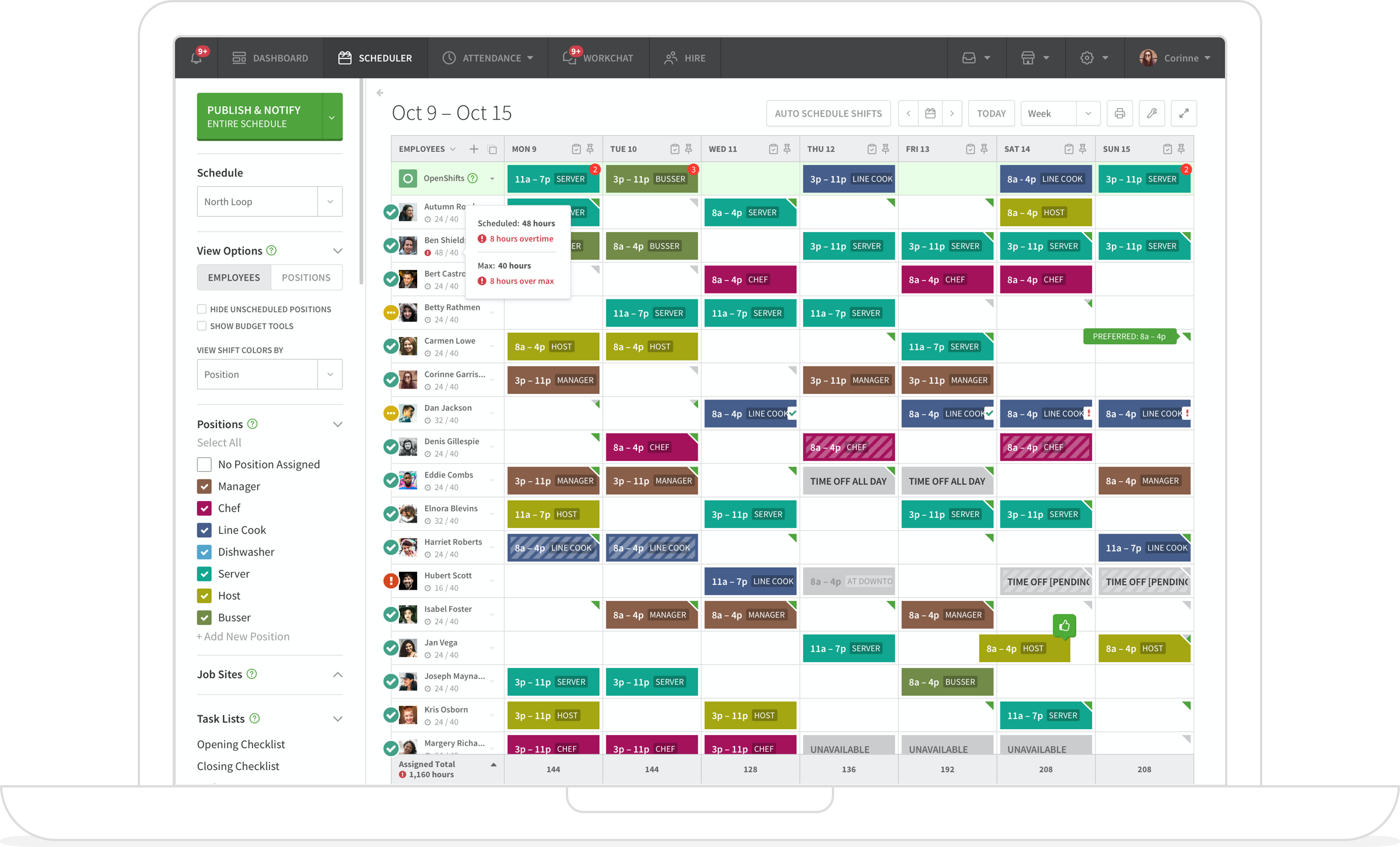 Control Labor Costs
Manage your labor costs in real-time with labor distribution reports.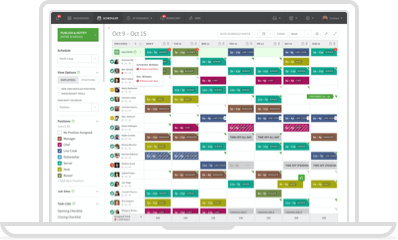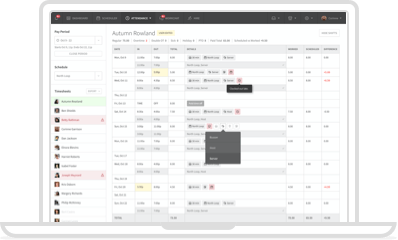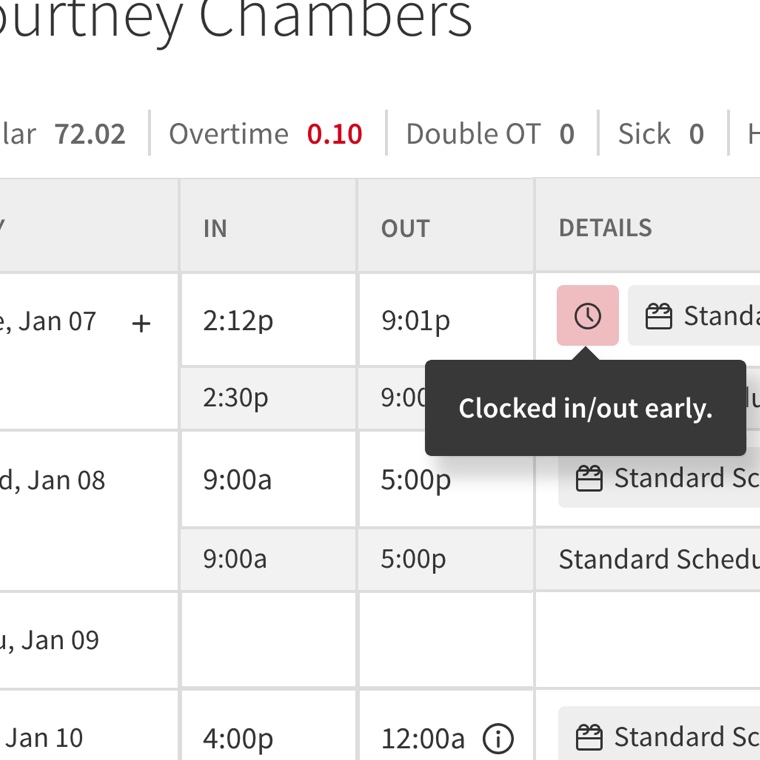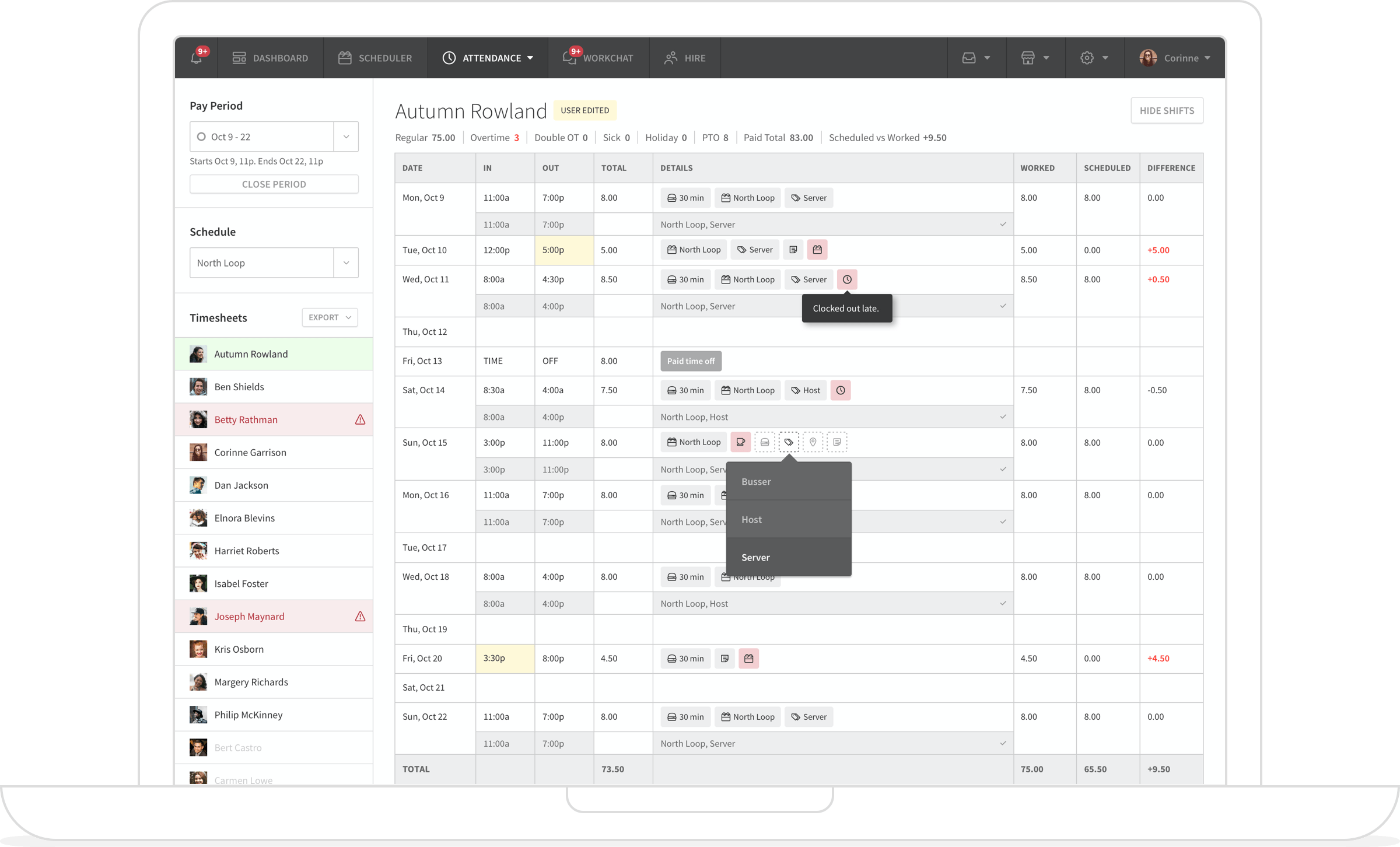 Interested in other industries?