Free Printable Weekly Work Schedule For Employee Scheduling [Template]
If you're still making the work schedule by hand using a pencil and a piece of paper, you're wasting valuable time and energy that could be spent training employees, talking with customers, improving your products and services, and working on many other tasks that help you maintain and grow your business.
Here's how to use the printable work schedule template:
Step 1

Enter Your Employees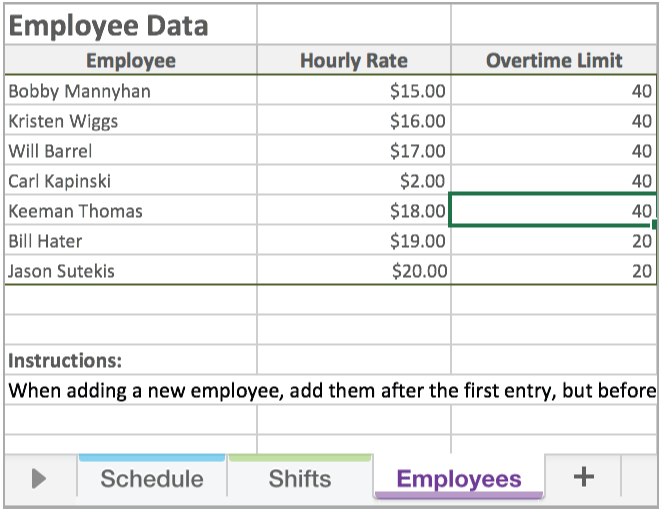 On the purple tab titled Employees, enter employees names, hourly rate, and overtime limit (how many hours an employee can work before overtime kicks in) on each row.
Step 2

Create Shifts and Roles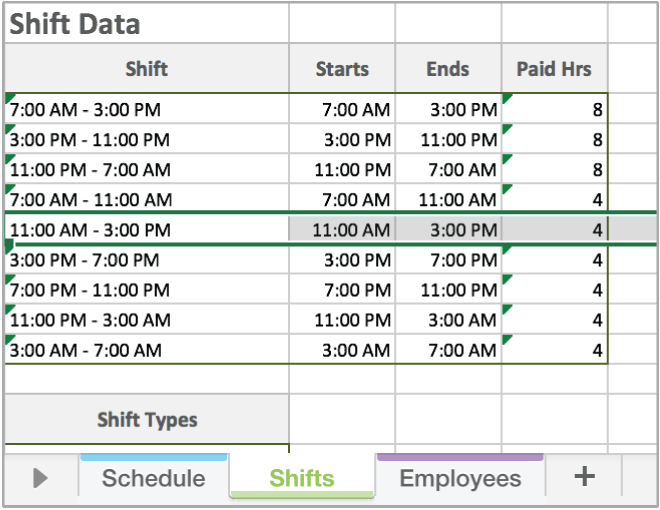 On the green tab titled Shifts, enter start and end times for shifts. In the box titled Shift Types, enter the names you have for each kind of shift. (i.e. manager, server, host, team lead etc.)
Step 3

Start Scheduling!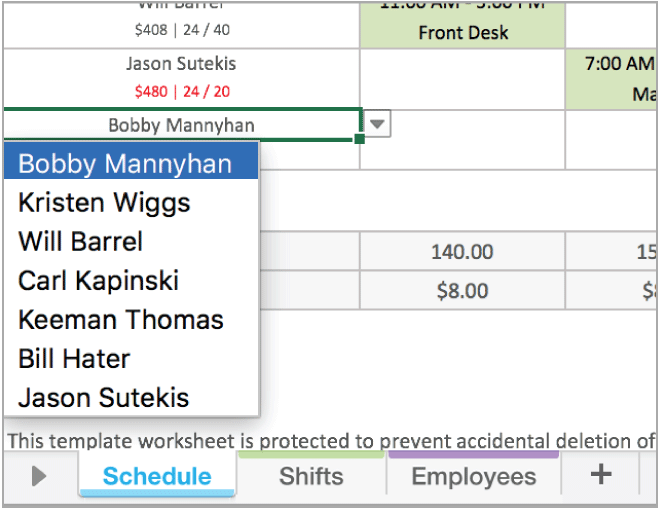 Now that you have your employees and shifts entered, simply select an employee from the drop down and select their shifts from drop downs on each day. (To change the week, change the start date at the top of the schedule).
That's it! If you'd like to start over with an empty schedule, just click the CLEAR button to remove all existing data from the document. One final thing to note: The PRINT button may not work in programs other than Adobe Acrobat. If the button is unresponsive, you will simply need to proceed with printing as you would with any other document.
Want to skip the printable work schedule template and just start using employee scheduling software instead?
SAVE UP TO 15 HOURS A WEEK BY SCHEDULING WITH WHEN I WORK.
Sign up to try When I Work free for 14 days and see how much easier it is to schedule your employees.