EVENT STAFF SCHEDULING SOFTWARE
Simplify your event staff scheduling
Sign up and start scheduling for free now, or check out more of our awesome features below.
Start scheduling and tracking time today.
Makes payday a breeze with easy payroll integration.
Control costs with pay rules and schedule integration.
Turn any device into your event's employee time clock.
Event staff scheduling and management software
Schedule and manage events with ease
Streamline your event organization operations and increase efficiency with better employee scheduling. Your event and catering workers will be notified of new shifts and can confirm them, so you know they've seen the schedule. Make changes quickly to adjust for callouts and empower your employees to manage their schedule with OpenShifts and shift swapping. You can save up to 15 hours a week with better event staff scheduling and management software.
Catering staff time clock and timesheets
Catering service employee time tracking has never been easier
Track attendance, breaks, and time off with ease. The integrated time clock and schedule save time and reduce human error during payroll. Control labor costs with real-time overtime alerts and in-depth reporting.
Event staff team messaging
Team chat app for a connected event staff
All team communication and collaboration is on one secure platform. Message employees one on one, in groups, or all at once. Protect the privacy of your workers with communication that doesn't require you to share their phone numbers.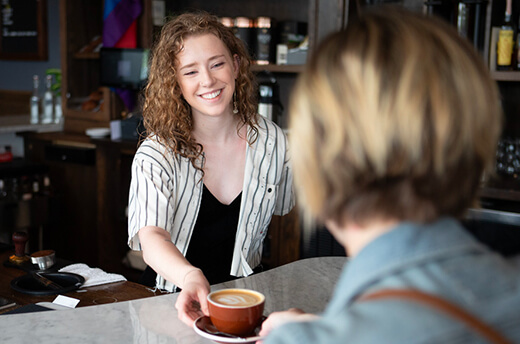 Employee Scheduling Software
Ridiculously easy to use. Unbelievably fast to set up.
The intuitive mobile app allows employees and managers to learn how to use the app quickly. Setting up your employee schedule takes only a few minutes, so you can get back to business-critical tasks.
20%
Decrease in Labor Costs
EMPLOYEE SCHEDULING SOFTWARE FOR ANY INDUSTRY
Glowing reviews from our clients in catering & events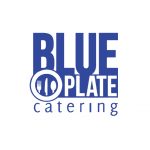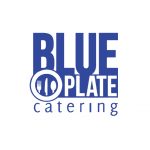 Events firm reduces schedule management by 10x
Blue Plate Catering provides award-winning catering service in the Madison, WI area.
"We love it. The app is easily accessible on all devices so our employees love using it too. "
– David Porto , Co-owner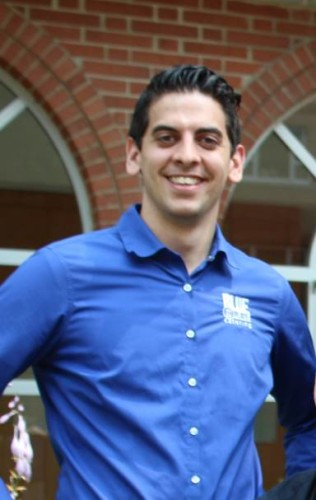 Prior to using When I Work, David was creating the schedule in Excel and manually emailing updates. The process took at least 10-15 hours a week. Additionally, tracking employee time was taking 3 hours per week. After implementing When I Work, he reduced his time spent scheduling and preparing timesheets for payroll from 15-20 hours a week to 20 minutes. David is also able to better manage his labor costs, saving him over $10,000 annually in overtime.
Products Used
Scheduling

Attendance


Events Company Moves to Mobile Scheduling
Studio 33 was founded by Brian Jackson in 1986 to provide lighting, sound installations, special effects, and event rental solutions and have worked with artists such as Toby Keith and Pat Benatar as well as special effects for "The Grinch" (movie). In addition to Studio 33, Brian also oversees Folsom Historic District Ice Rink, a unique seasonal circular rink that employs a large population of high school students.
"When I Work isn't only a scheduling app for me. It's also a team communication tool so I can quickly share information - a vital part of my business."
– Brian Jackson , President and COO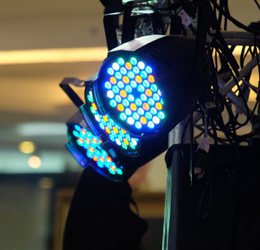 When I Work was a fit for both of Brian's businesses because he is always on the go traveling between the different offices. He relies on his mobile When I Work app to send push notifications if an employee clocks in late or is a No Show. Brian also needs to quickly fill shifts and communicate with his various teams about special events such as Ugly Christmas Sweater Day at the Ice Rink. With an average employee turnover rate of 30-40% every year at the Folsom Ice Rink, Brian hosts an Orientation Day for his new hires to get them situated with the app's basic functions. In contrast, the team at Studio 33 is a bit more stable and Brian enjoys that employees can directly contact When I Work's support team if they have questions so he can focus on other parts of the business. Using When I Work helped Brian streamline his business so he can enjoy other facets of his life including his lifelong interest in racing as a NASCAR driver!
Products Used
Scheduling
Scalable Work Schedule Maker
Built to scale across single or multiple locations.
When I Work is easy to adopt for teams of any size, and is built to scale across one or many locations. Start with a single location or team today, and scale to hundreds within weeks.
TIMESHEETS INTEGRATE DIRECTLY WITH PAYROLL
Processing payroll can be easier and more reliable.
Export employee timesheets and process payroll quickly with integrations to your favorite payroll provider.
Free time clock and scheduling Apps
A powerful duo. An integrated time clock and work schedule.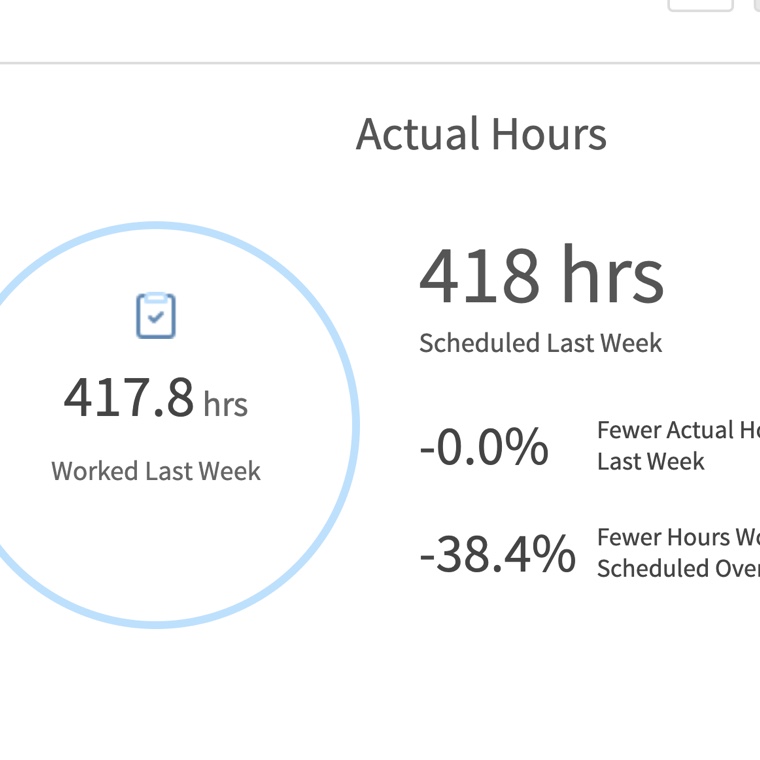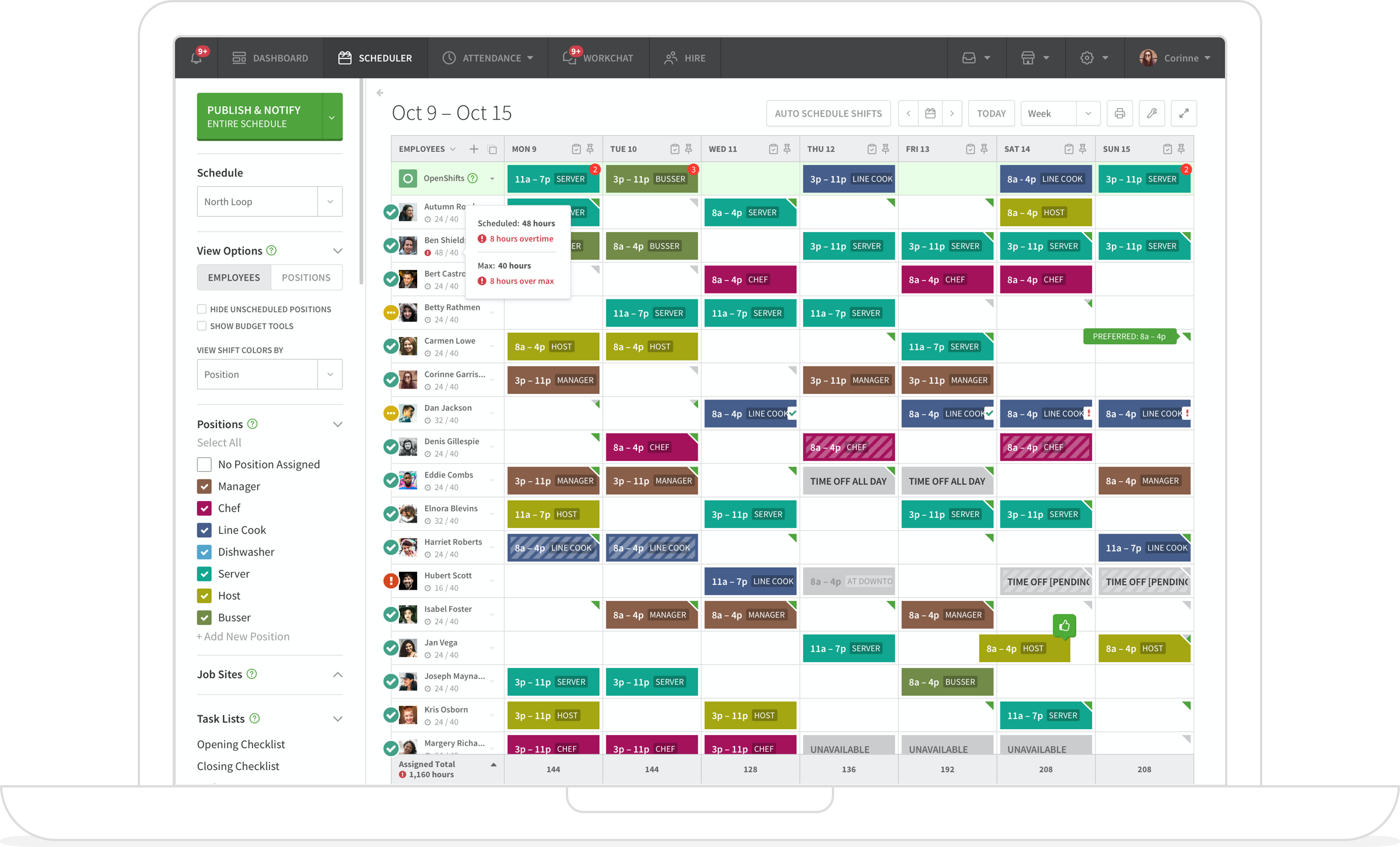 Control Labor Costs
Manage your labor costs in real-time with labor distribution reports.