Employee Scheduling Software
The employee scheduling app that makes shift management easy.
Save up to 15 hours per week scheduling your hourly employees with our top-rated shift scheduling software. Easily manage time off, shift switches, and see team availability right from the app.
Use our intuitive employee scheduling app from any device to build and share the schedule in minutes. Keep everyone organized and informed—and never be short-staffed again! Try it today to see how much it can help your business.
See how When I Work can change your business for the better, helping you control labor costs, streamline operations, and reduce turnover.
Save up to 15 hours per week building the schedule.
Empower your employees to be more accountable.
Make your workplace more profitable and efficient.
Loved by millions around the globe
1 in 10 employees have used When I Work.
When I Work is rated

by our customers on  Capterra.
Mobile Staff Scheduling Software
Your team lives on their phones—so should everything they need to be successful at work.
Explore how you and your staff can get shift done on the go.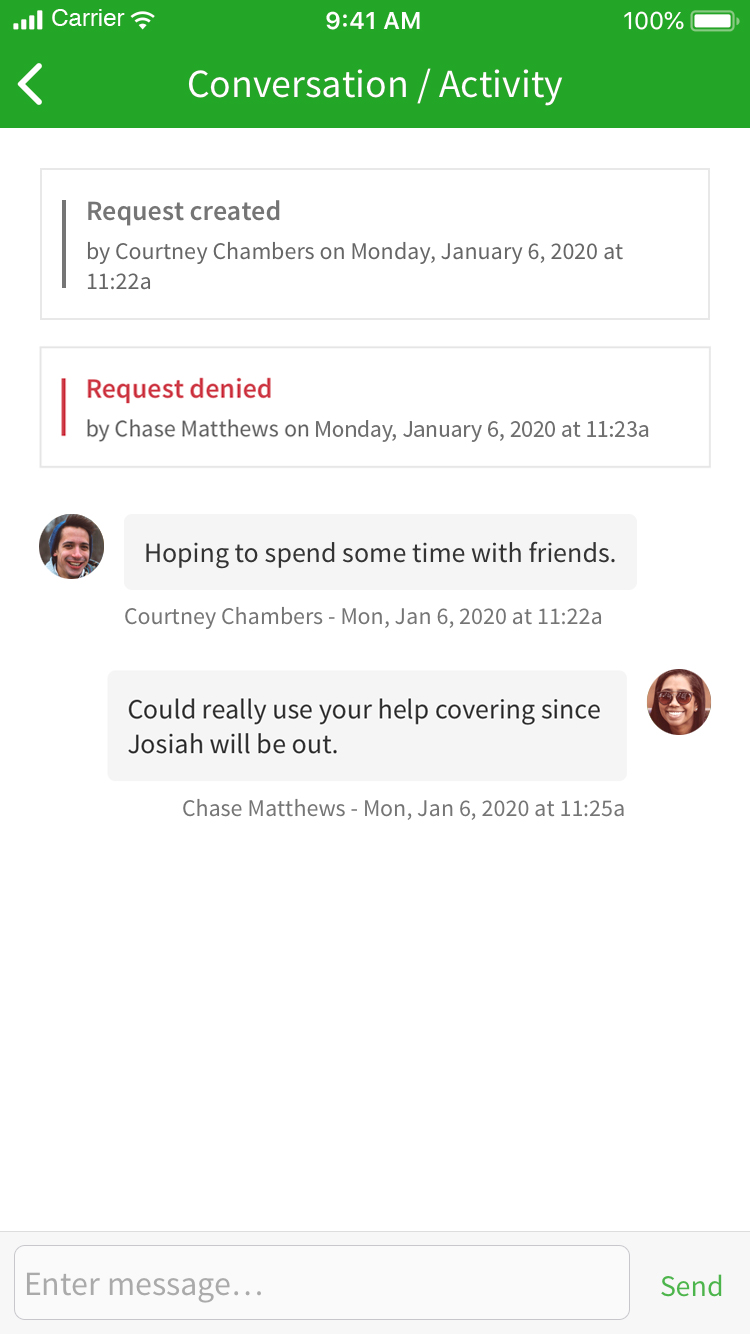 Shoot, my time-off request was denied. At least I'm still smiling.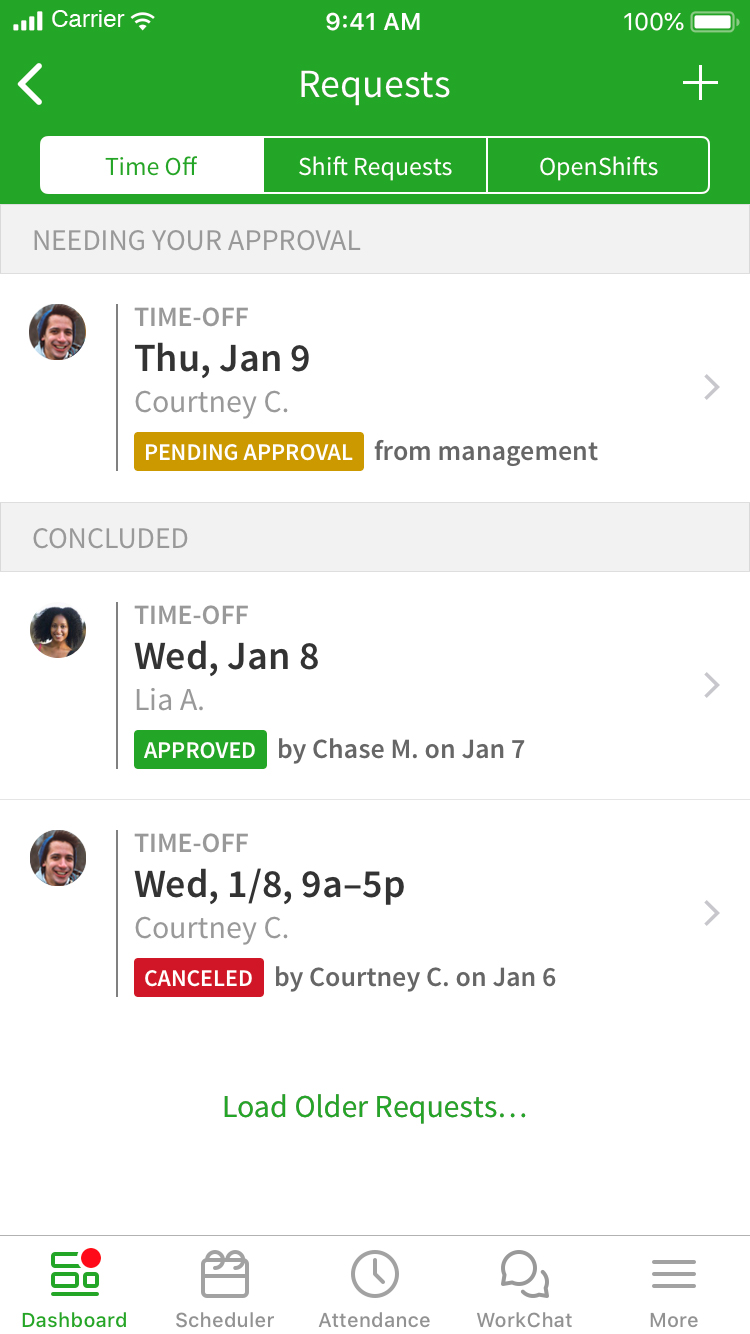 I can moderate all time-off requests from my phone in two taps.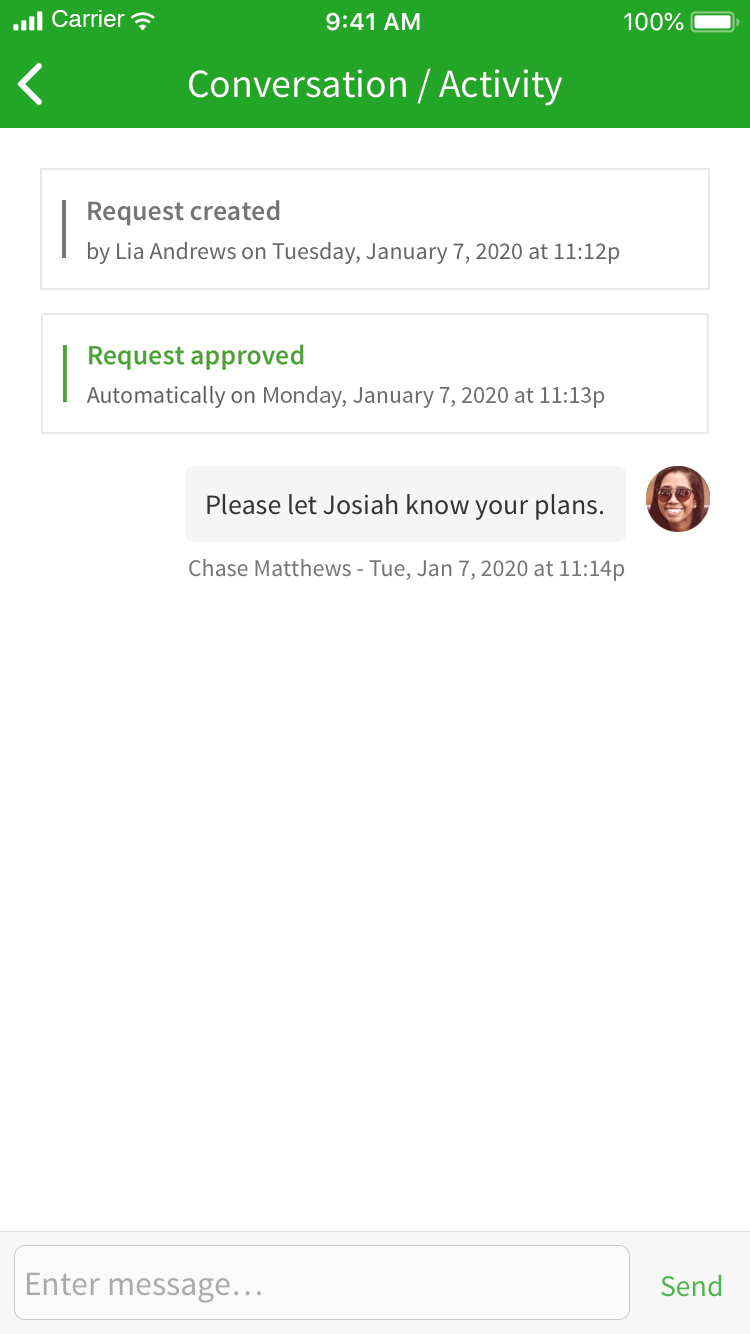 Score! My time-off request was approved. Beach, here I come.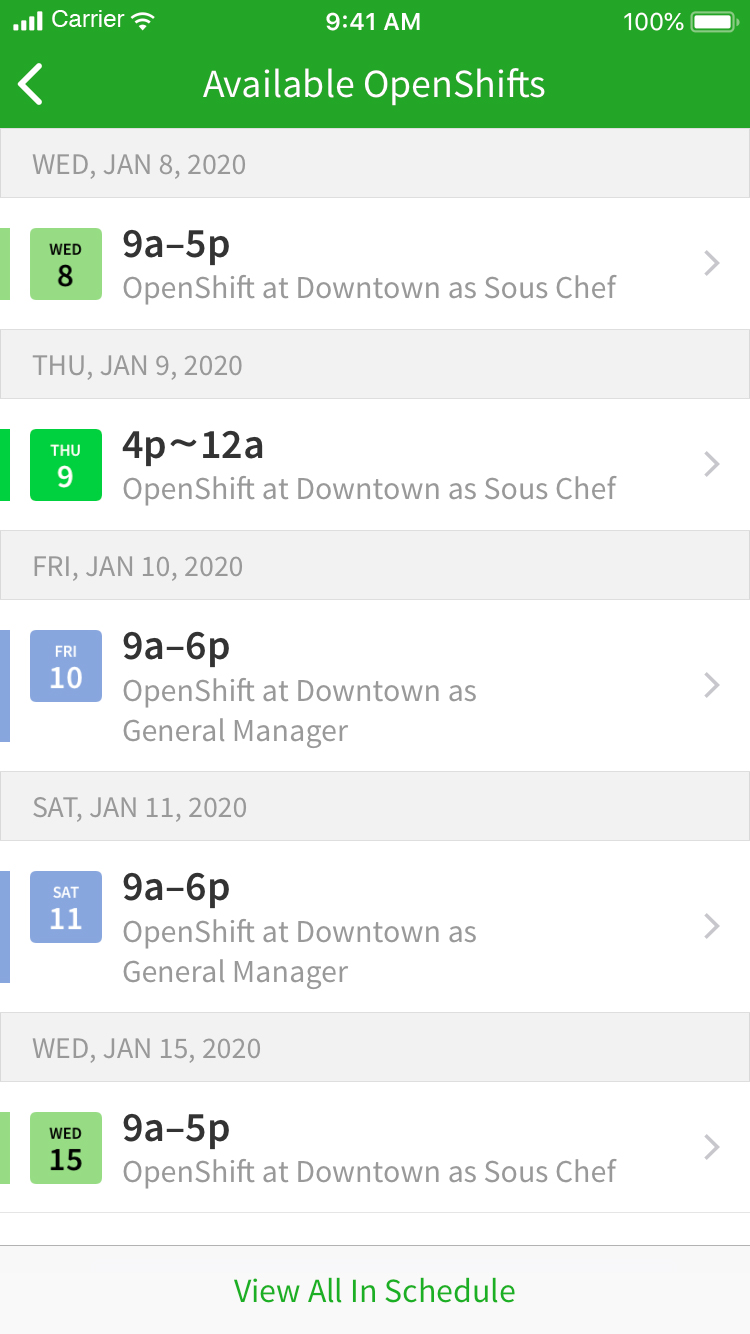 I've got some free time and would like to make some extra cash. Let's see what's available.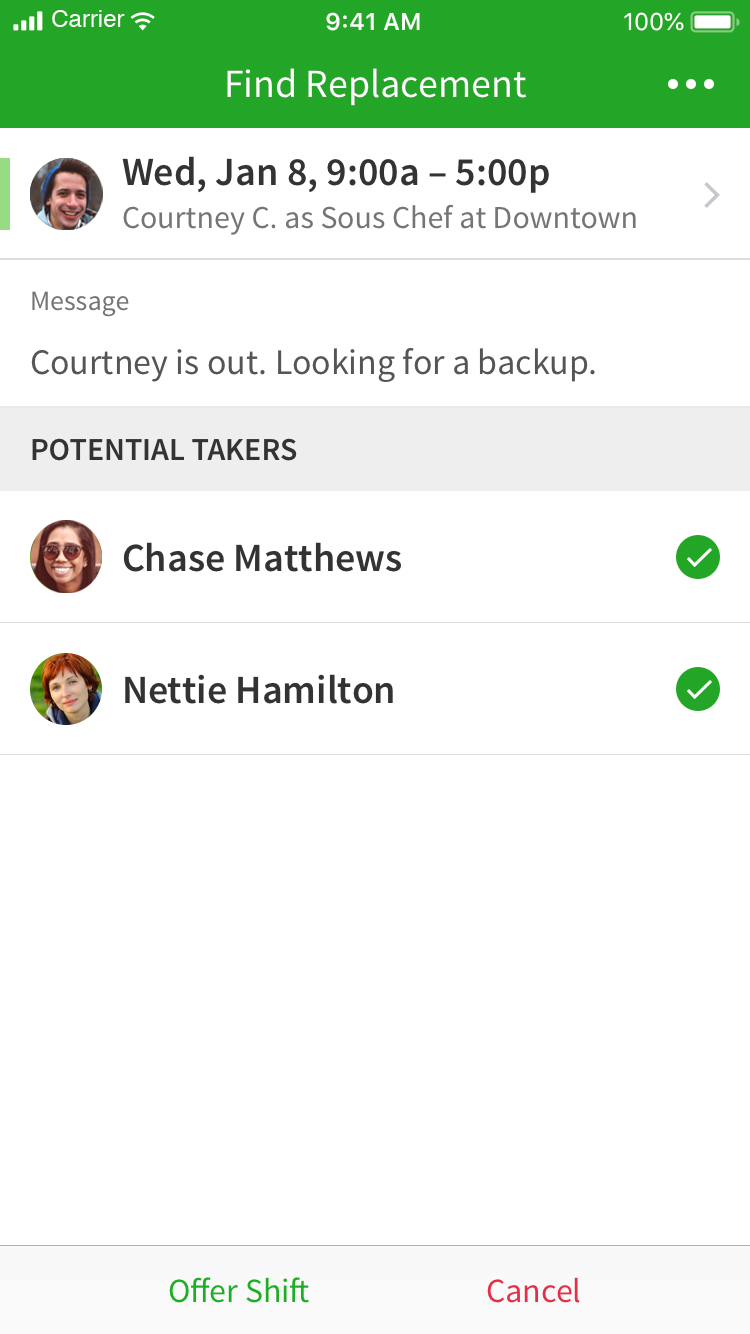 Courtney is sick and I need a replacement STAT.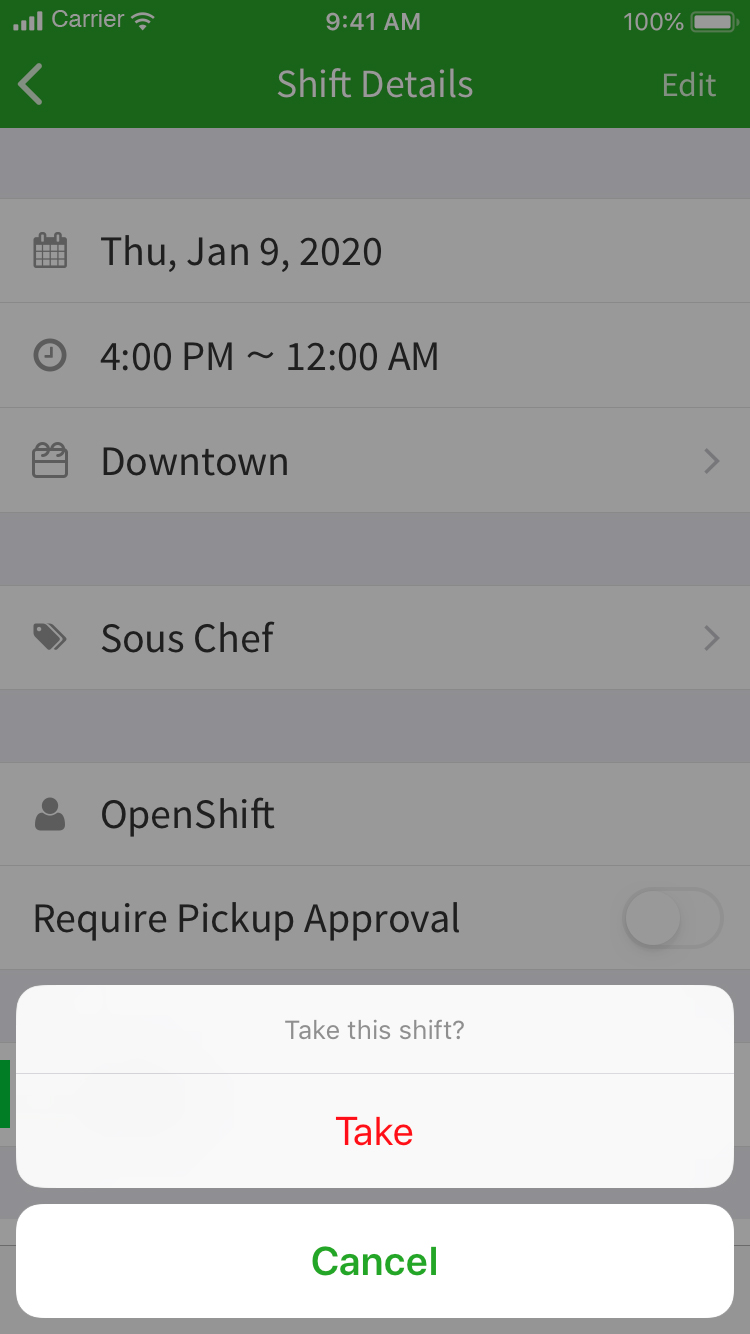 Score! I can pick up this shift! I need extra cash for the beach trip.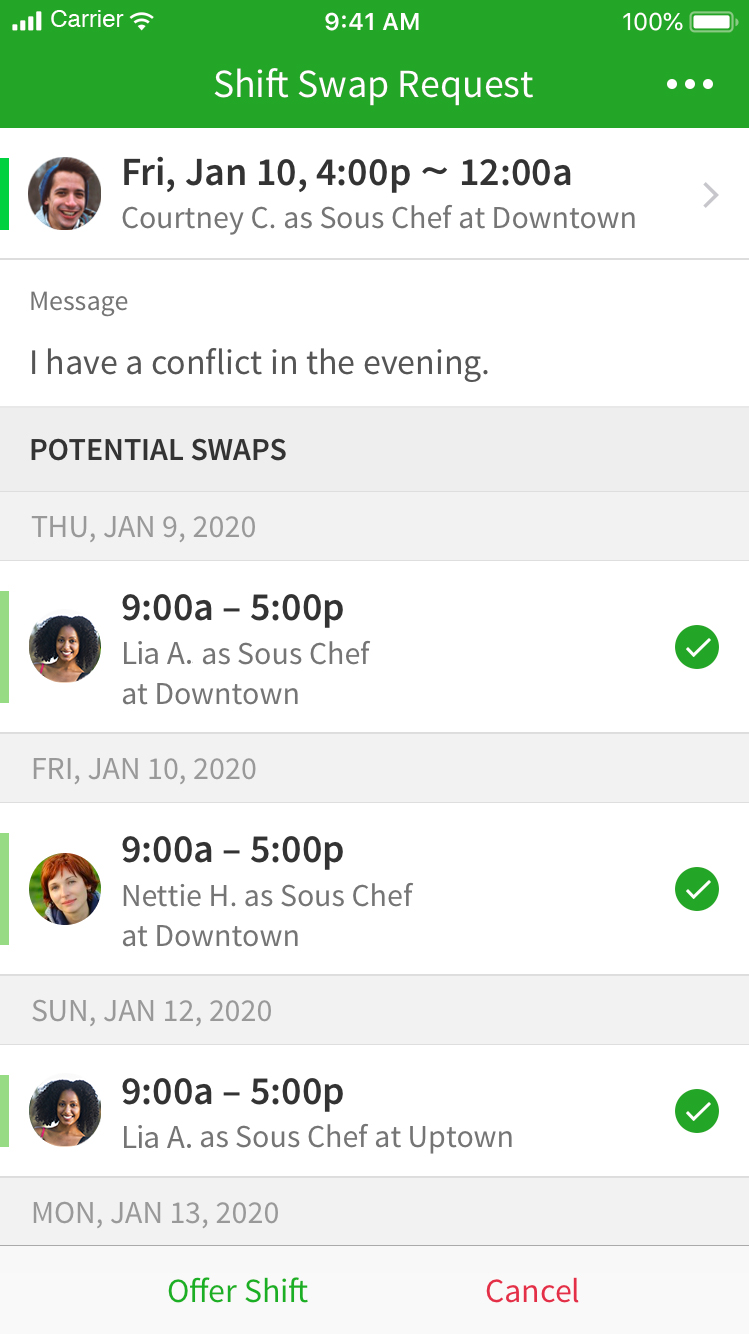 Can someone pick up my shift? My fantasy league kicks off tonight.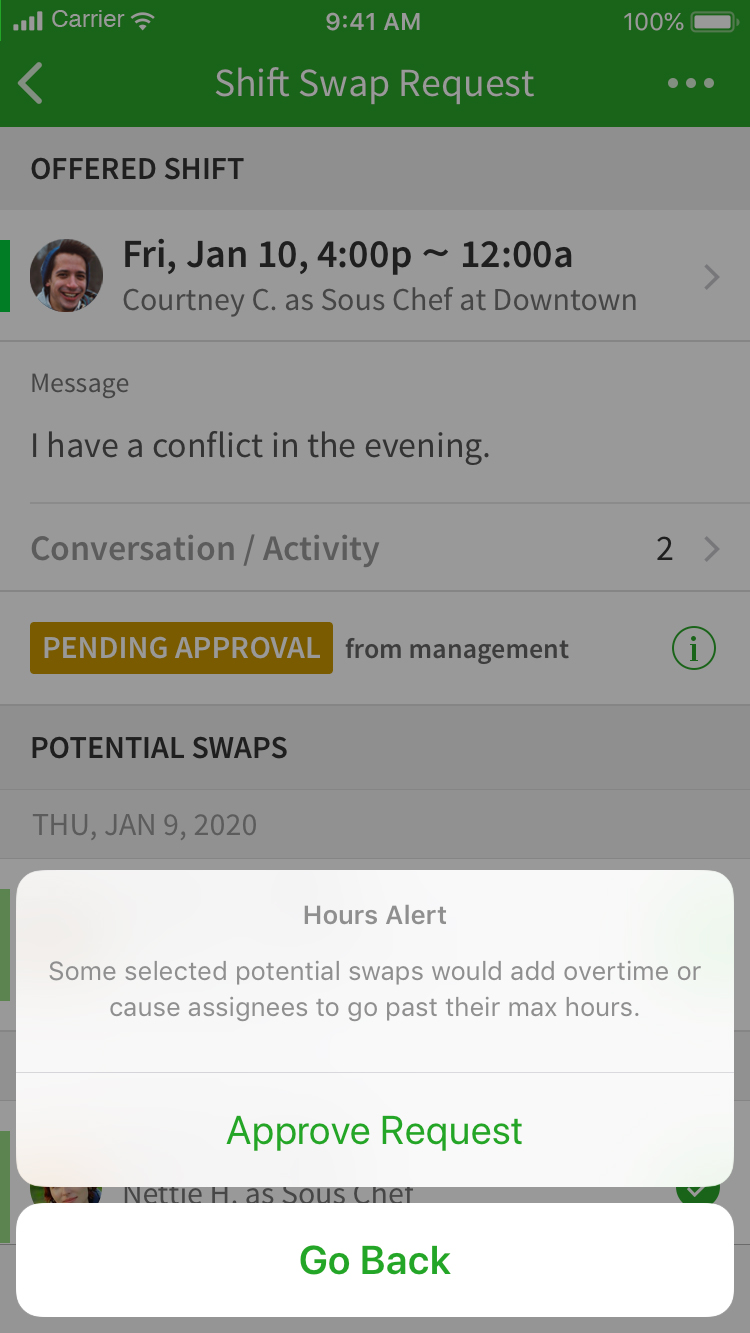 Courtney forgets about his fantasy league every year. Good thing Lia can cover.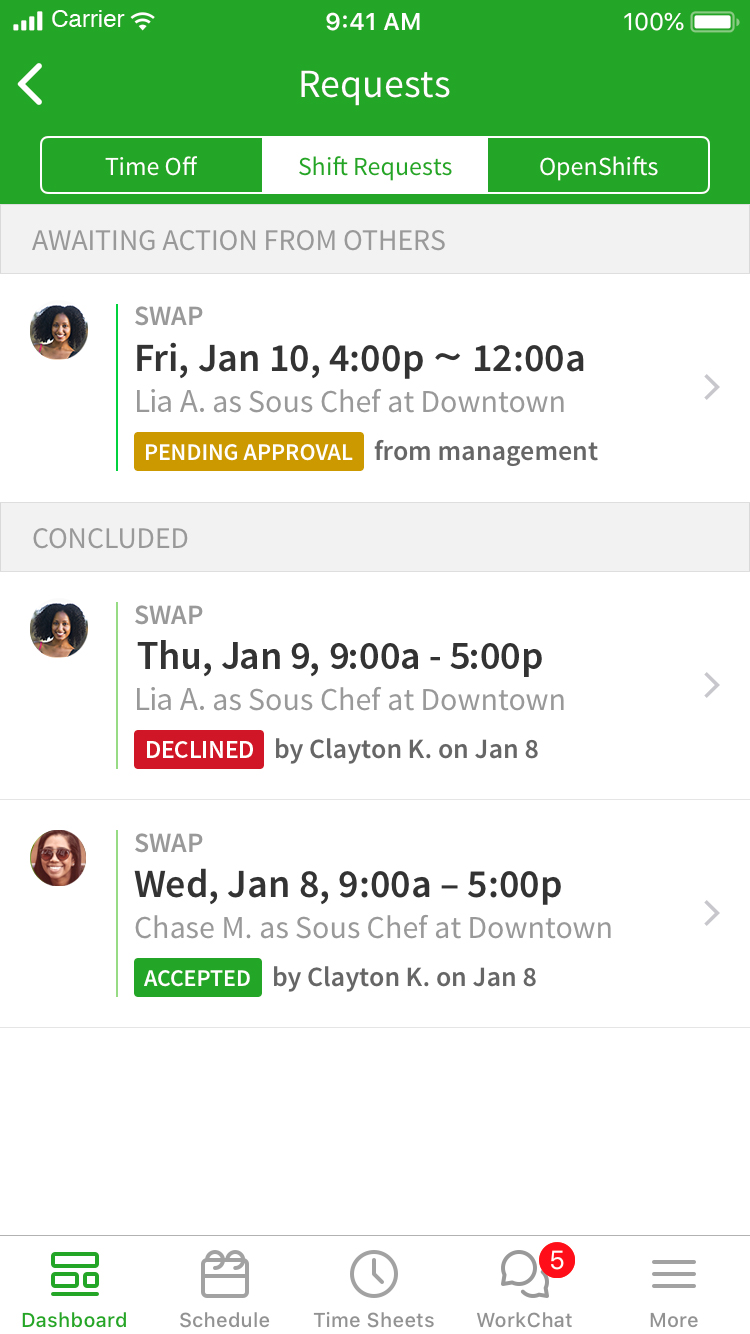 I can cover your shift, Courtney! You owe me one, though.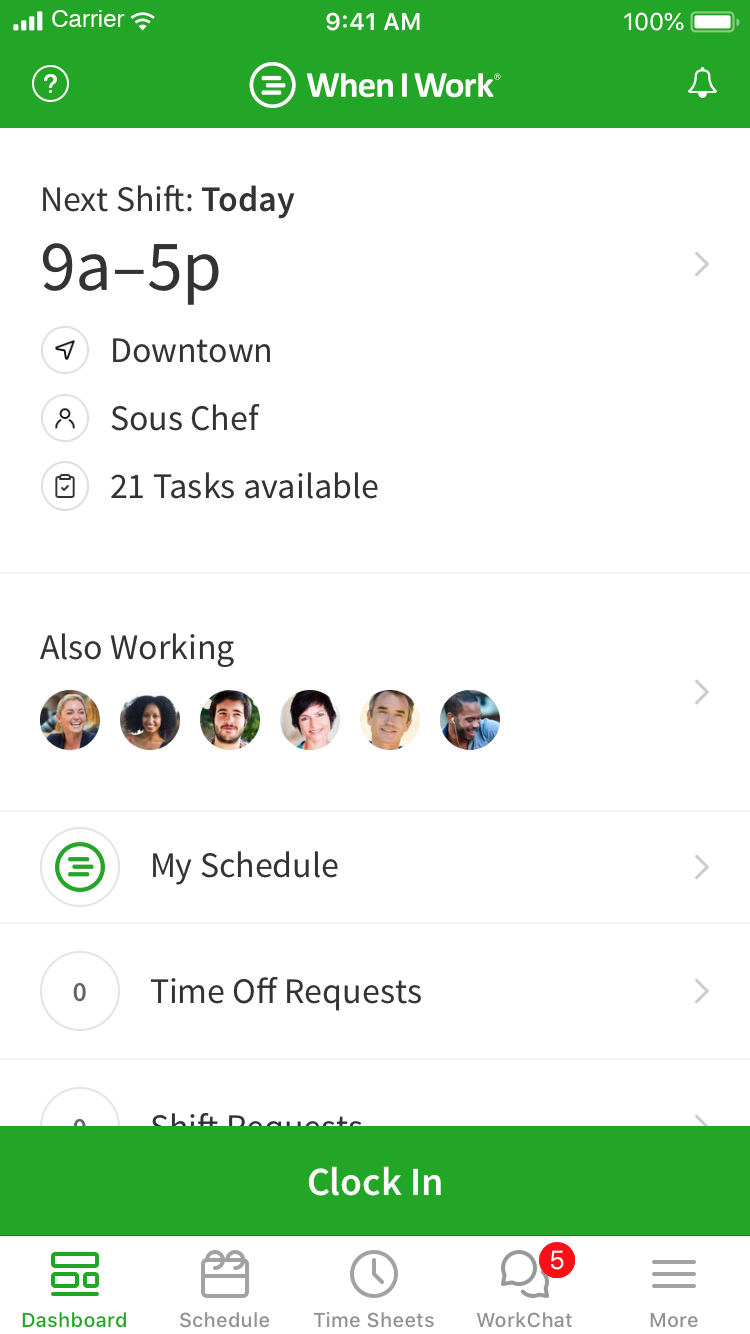 Let's see what tasks I have for my shift today.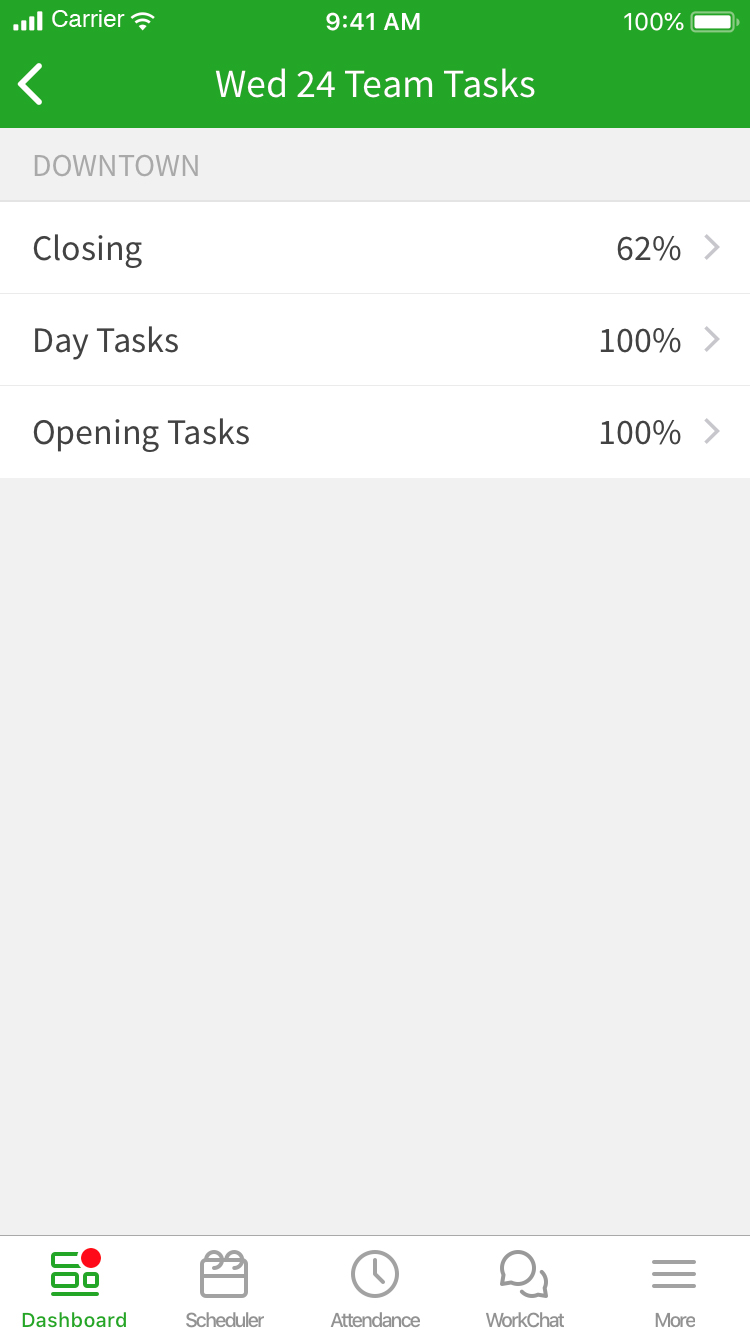 My team crushed their tasks today and the closing shift is almost done with theirs!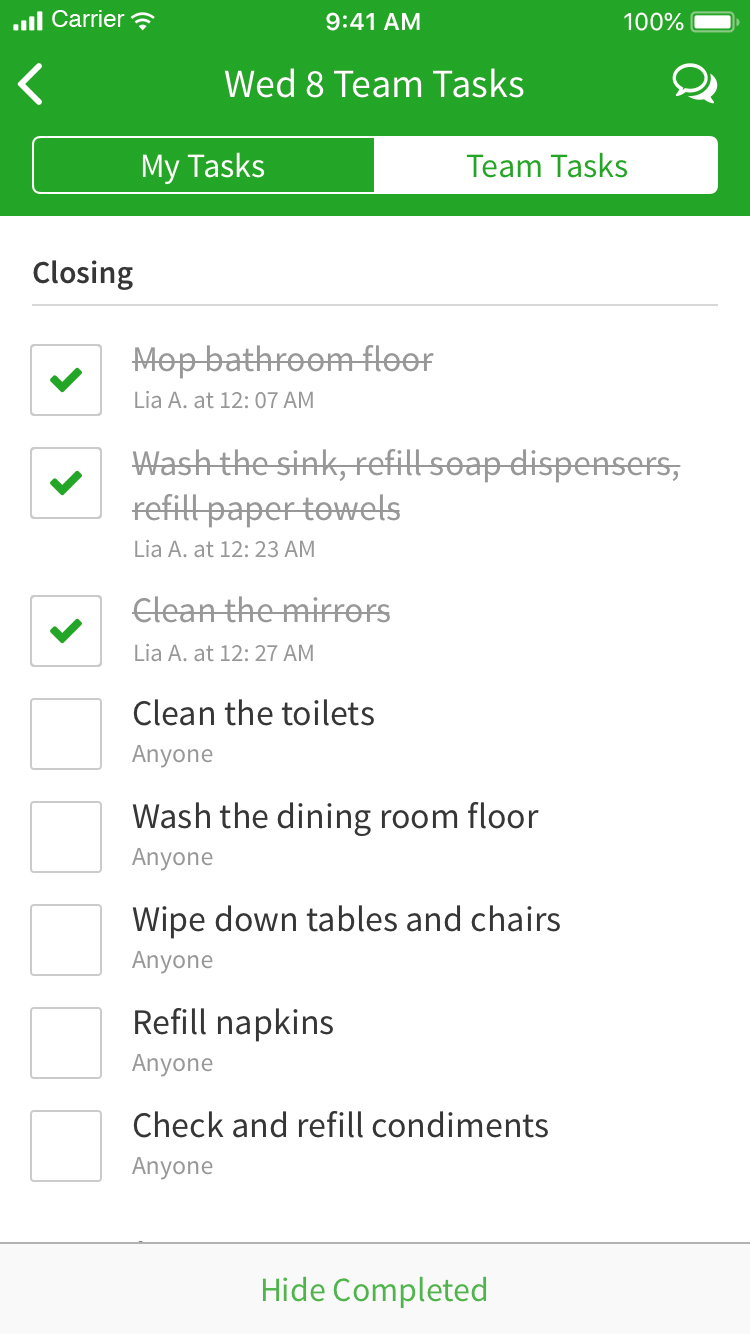 Only a few more tasks to go before closing up.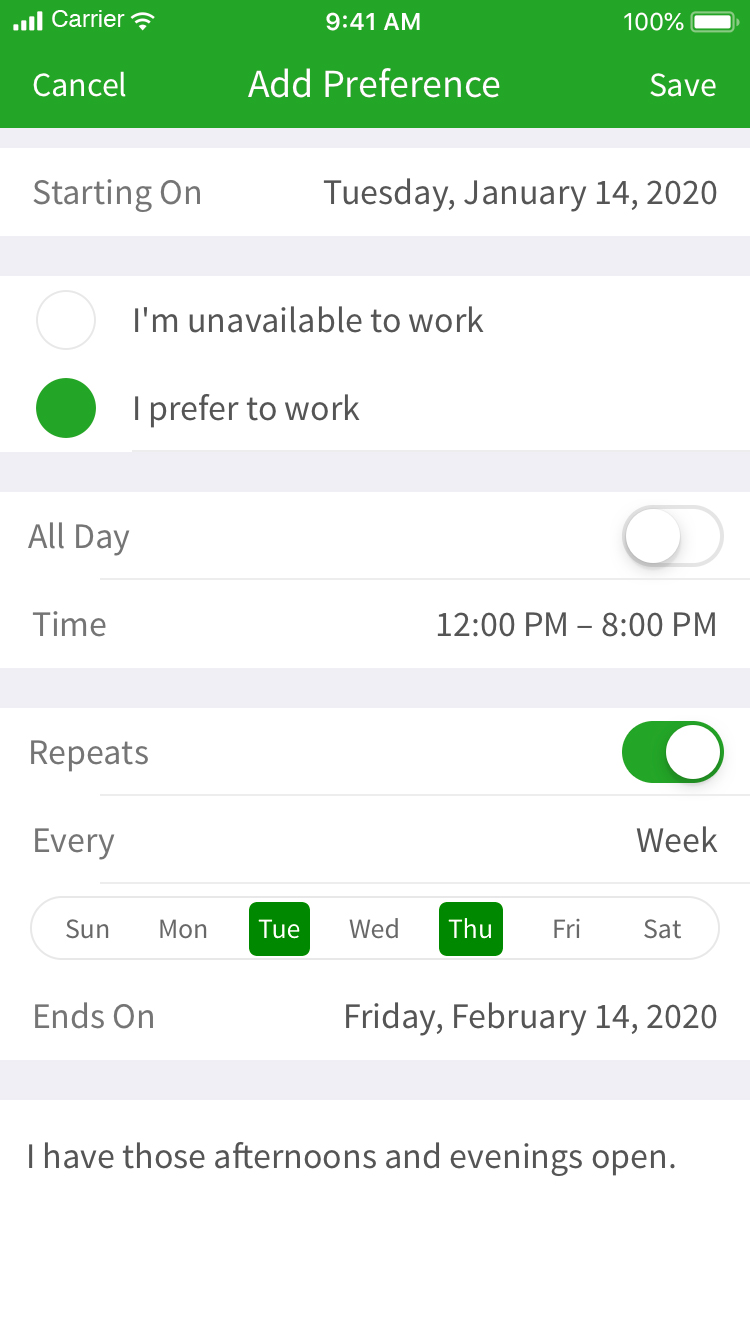 I work mornings at my other job so I prefer to work the late shift.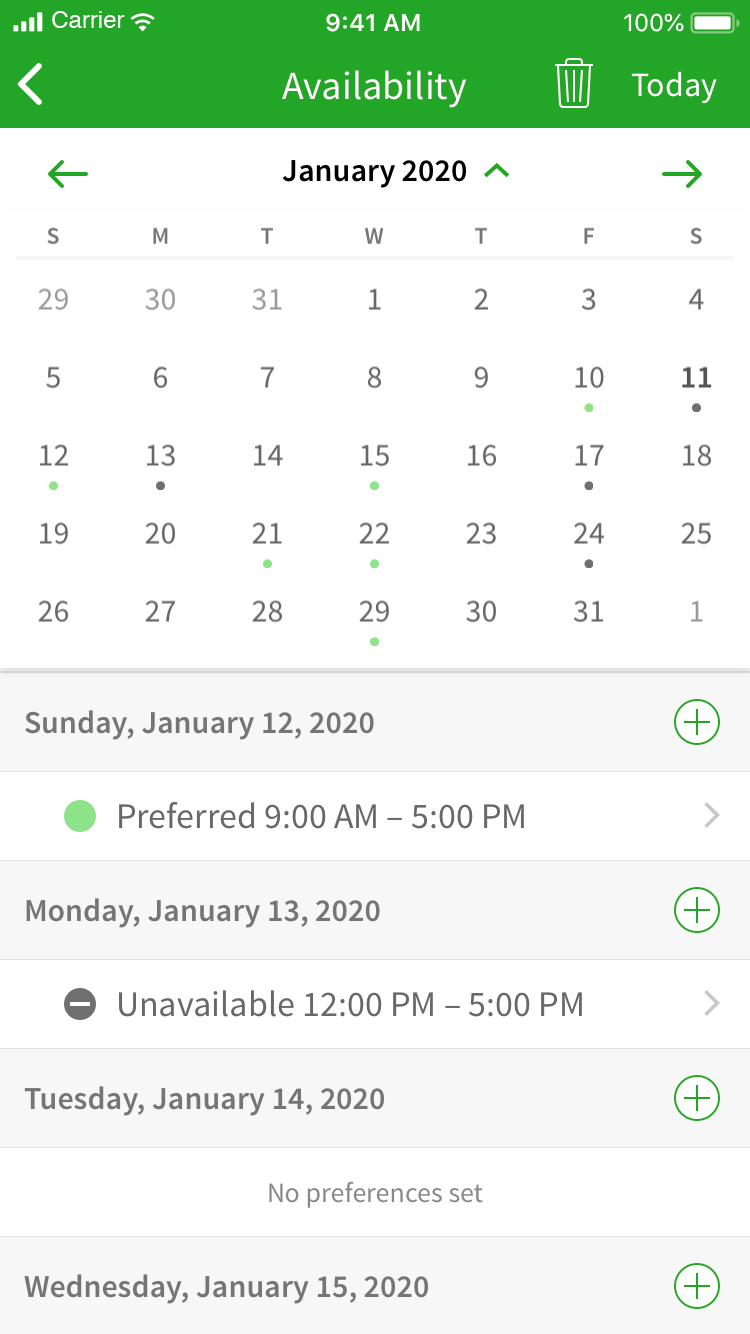 I love that I have instant visibility into everybody's availability preferences. Makes scheduling easier.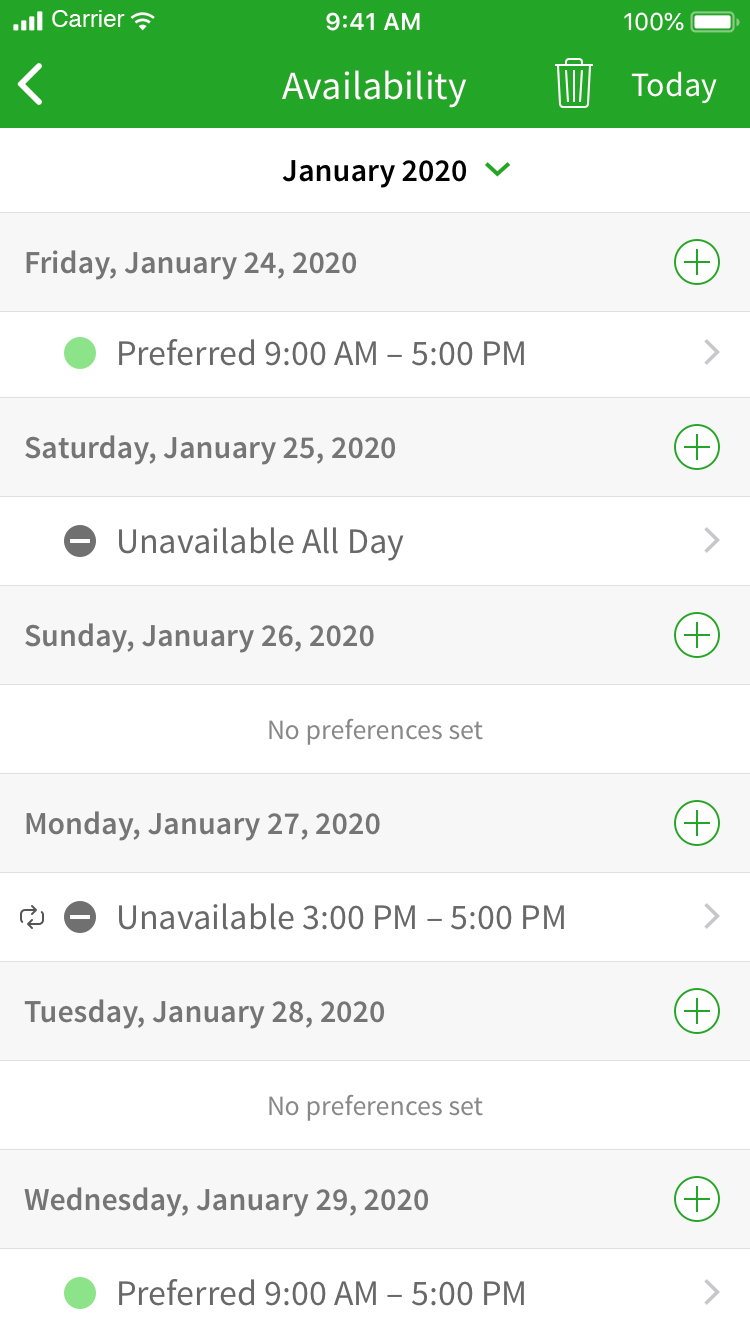 I prefer to work during the day because I have night classes during the week.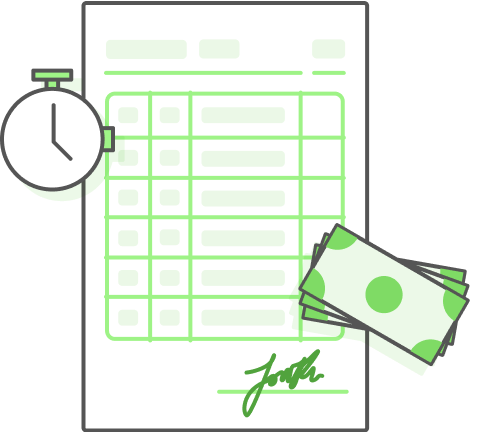 Scalable Work Schedule Maker
Built to scale across single or multiple locations.
When I Work is easy to adopt for teams of any size, and is built to scale across one or many locations. Start with a single location or team today, and scale to hundreds within weeks.
SHIFT ELIGIBILITY
Confident, cost-effective shift coverage—every time.
Let When I Work handle shift eligibility to ensure you always have the right people at the right place at the right time. Quickly and automatically match shifts with employee qualifications and availability.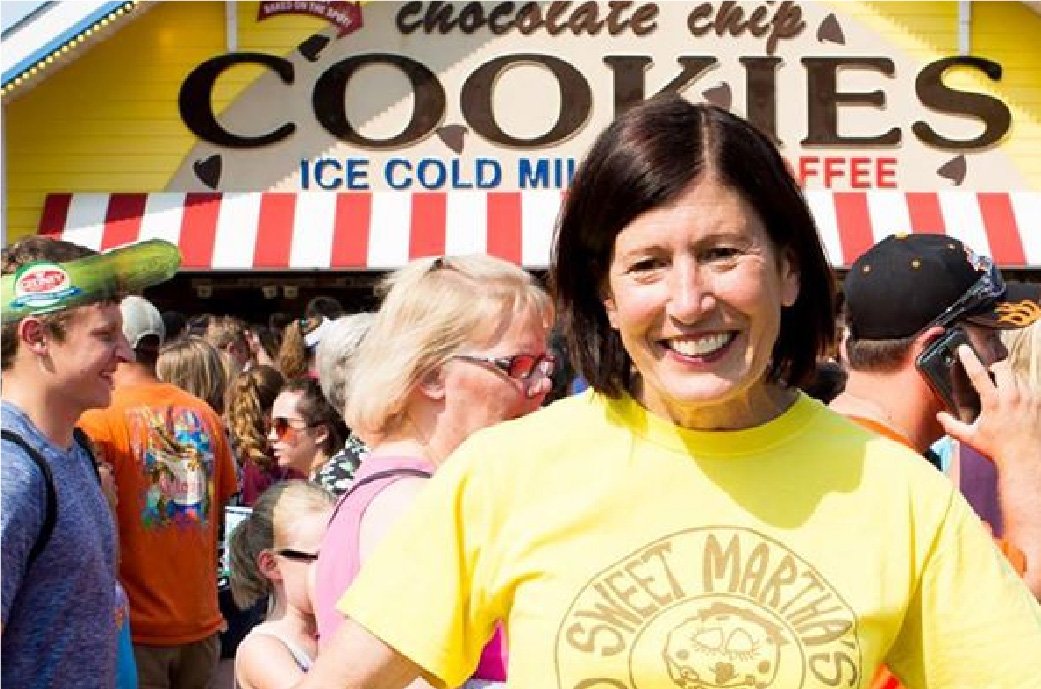 Control labor costs
Get real-time visibility into your labor costs.
Ensure cost-effective shift coverage that matches qualifications and availability with business needs. Prevent overtime before it happens with alerts, thresholds, and limits. Customers have reported seeing savings as large as:
20%
Decrease in labor costs
3x
Reduction in employee no-shows
Time clock and scheduling Apps
Integrate the work schedule with your time clock and control labor costs.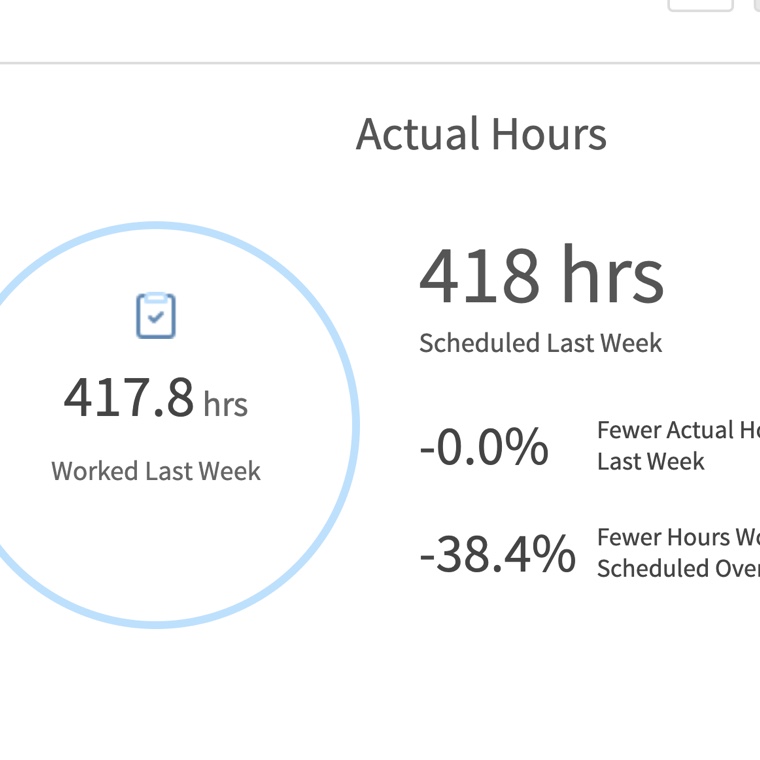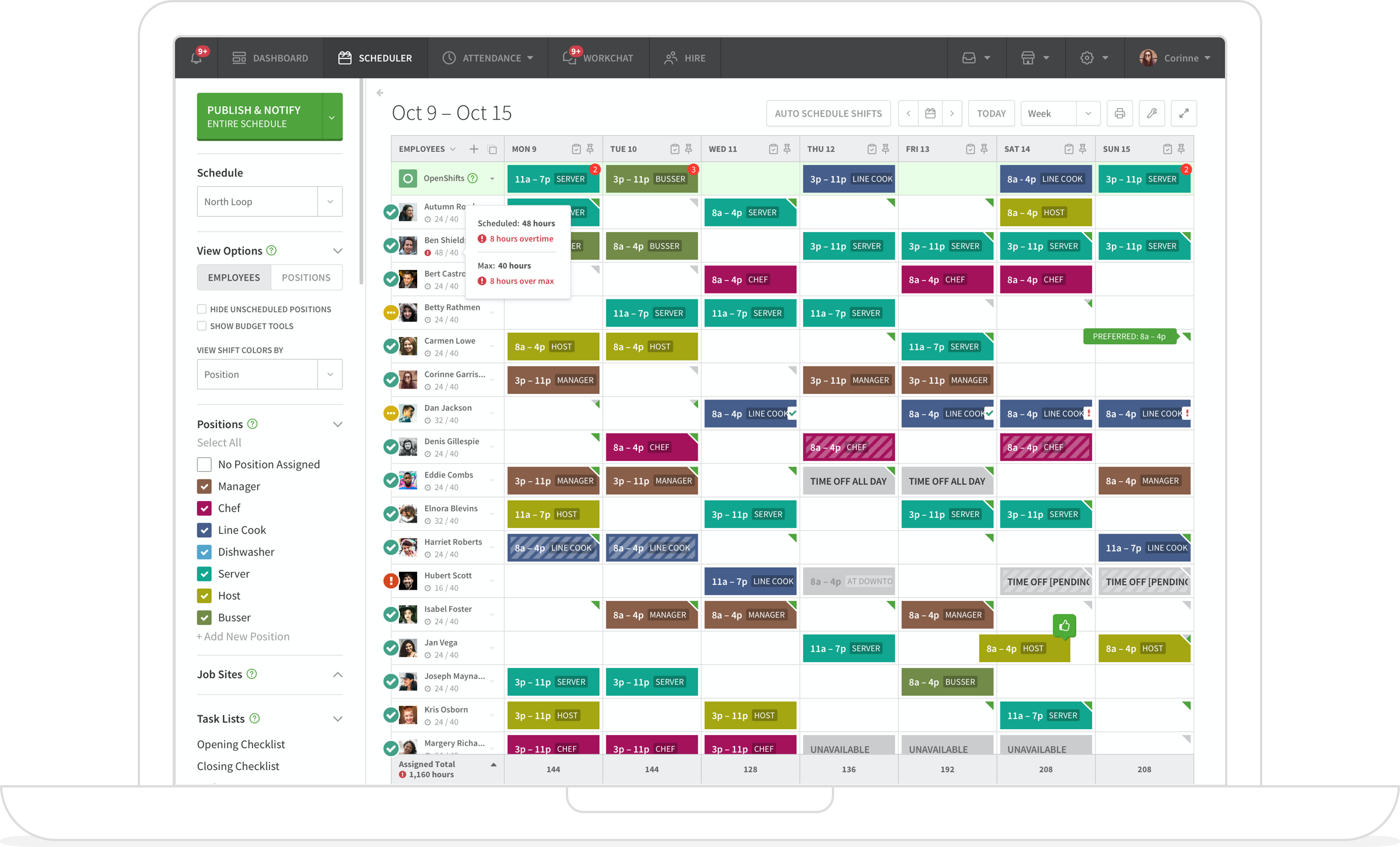 Control Labor Costs
Manage labor costs in real-time with labor distribution reports. See where your worked labor cost was spent and find out where your labor budget is being allocated. You can break it down by position, schedule, and job site.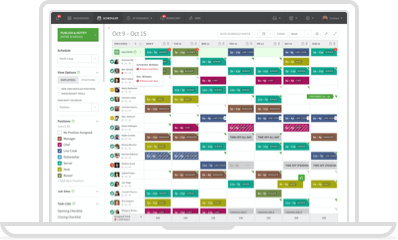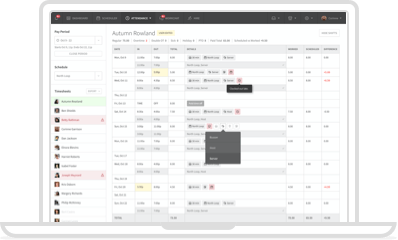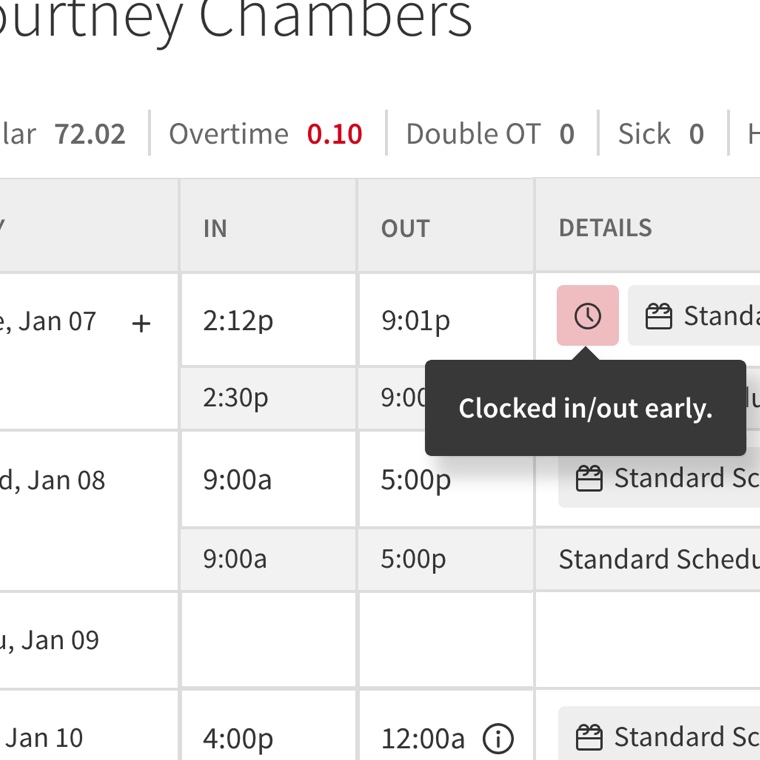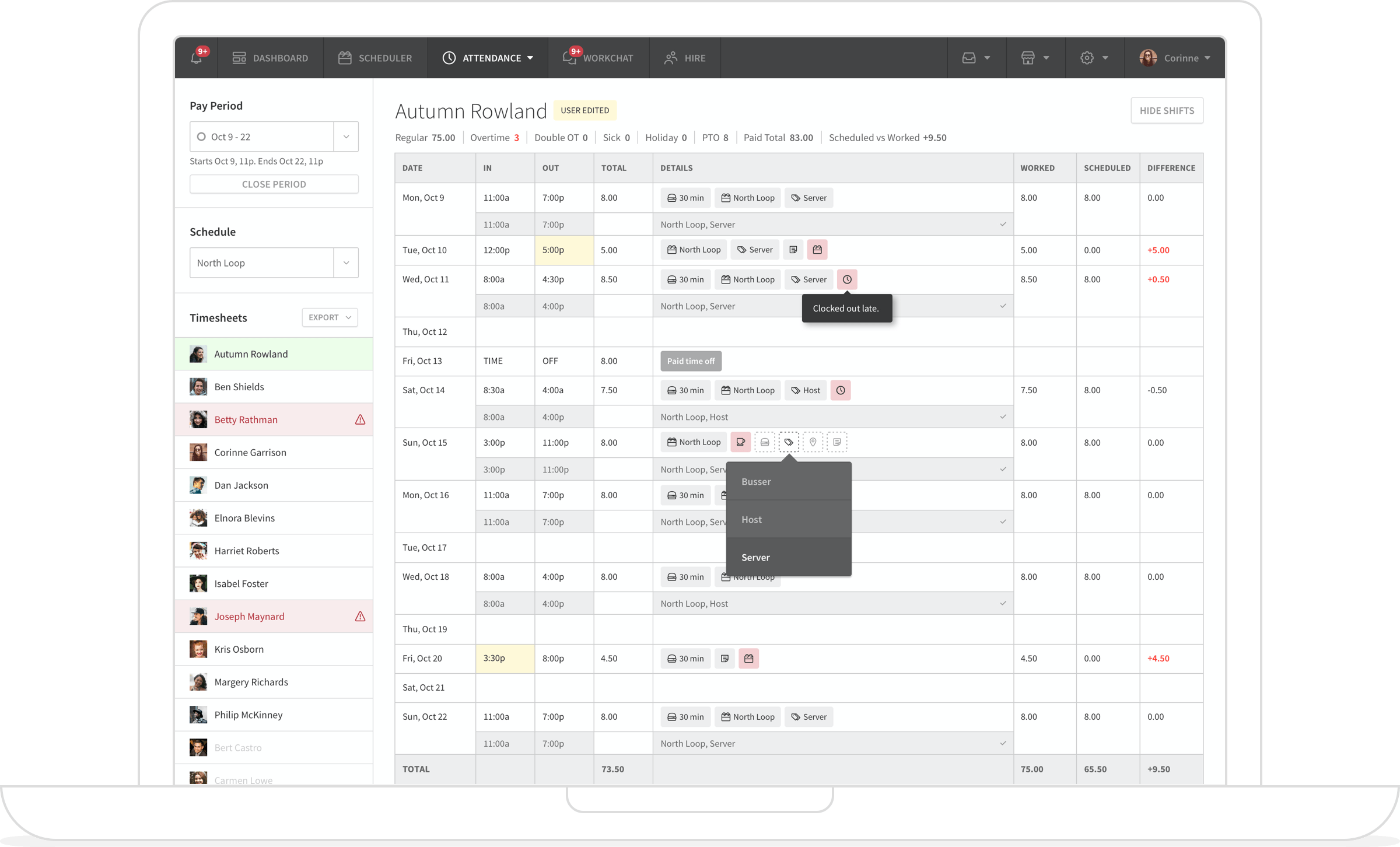 Employee Scheduling Software
Use the mobile scheduling app to build, share, and track.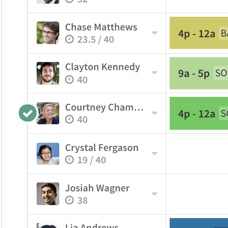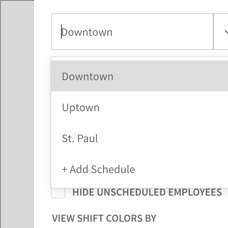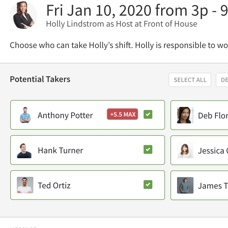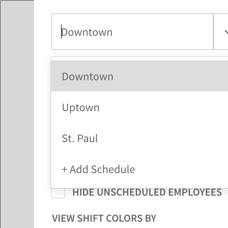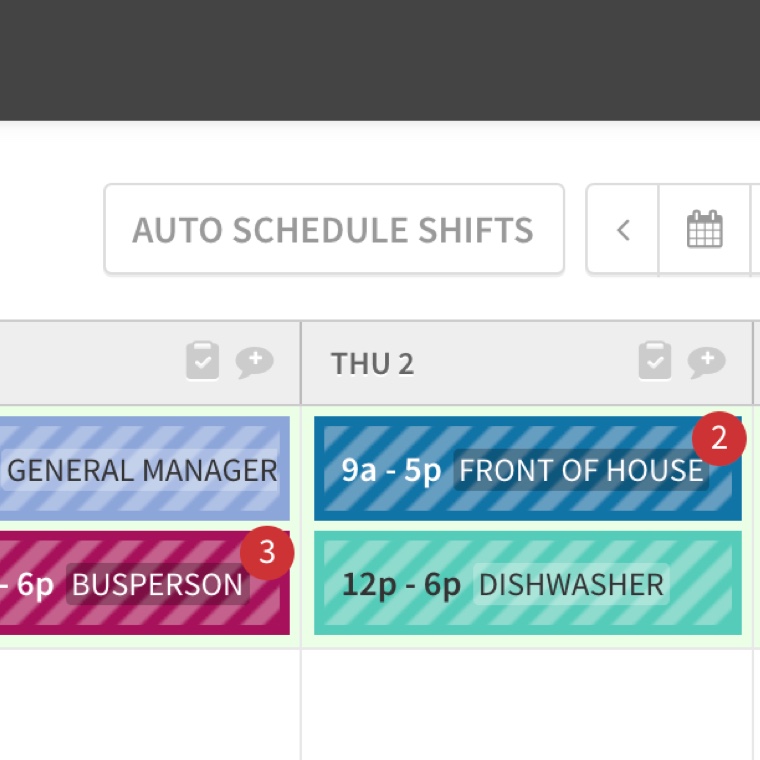 "It has drastically reduced the time it takes to make a schedule or track attendance—I save 14 hours a week now! My employees love it because they can swap and drop shifts easily." - YSU - Mathematics Assistance Center
Employee Scheduling Software Features
Everything you and your employees need to manage the schedule is in one place—and it's easy to use.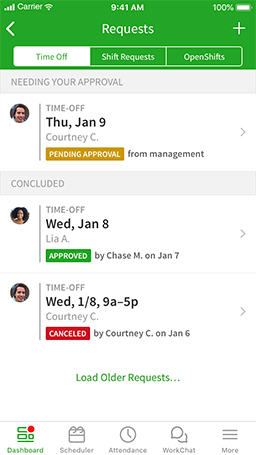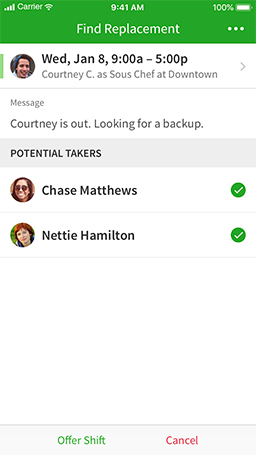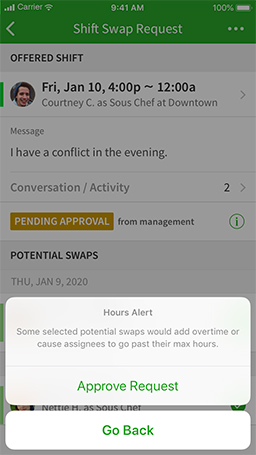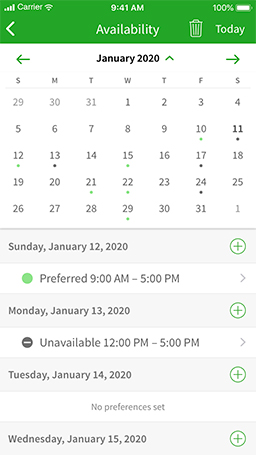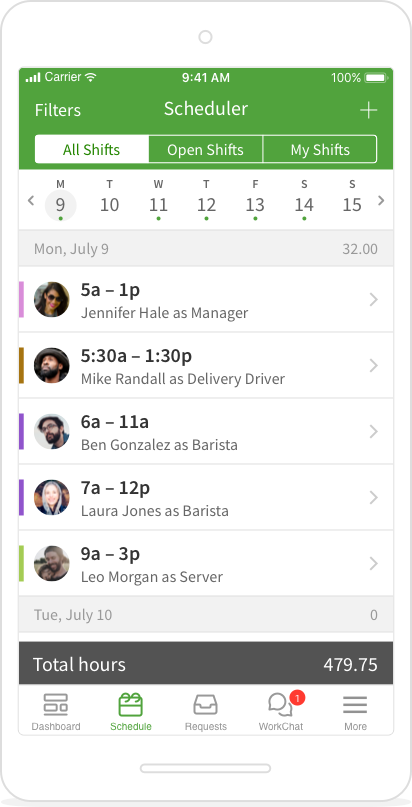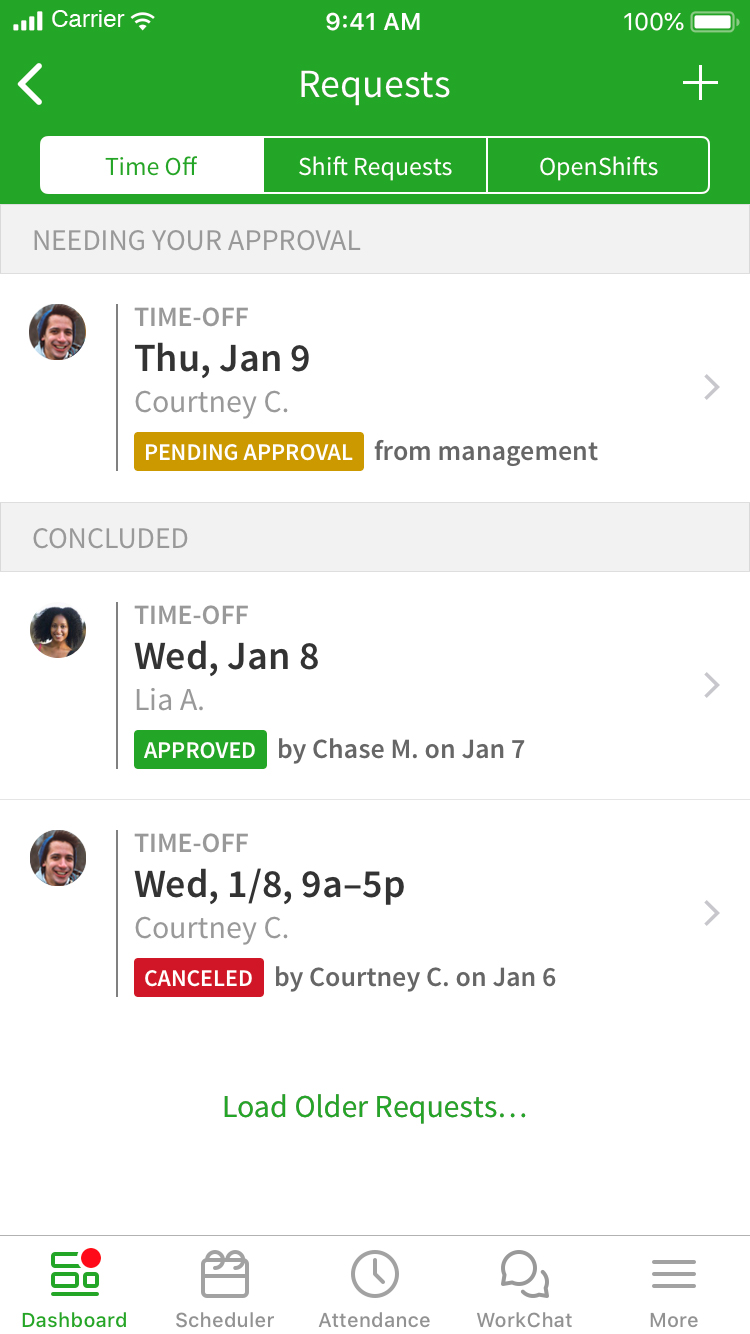 Staff scheduling software
Make planning, filling, and covering shifts fast and reliable.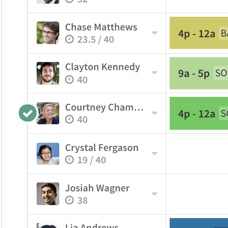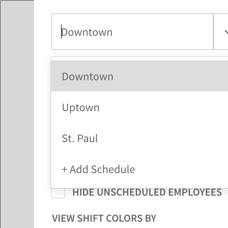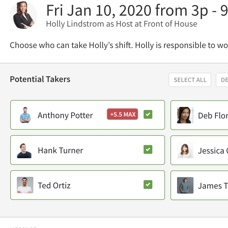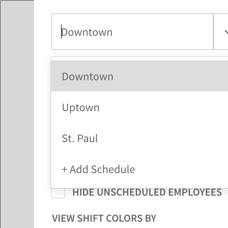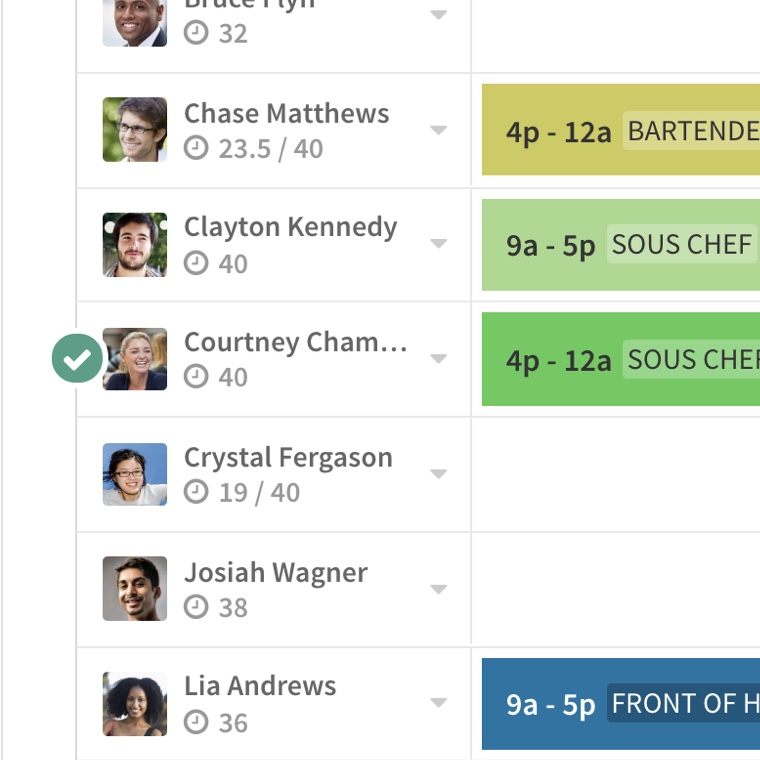 Employee Time Tracking Software For Any Industry
Built for teams of any size
Workplaces across a wide range of industries rely on When I Work for employee scheduling, time tracking, and team communication.
Read Real Stories from When I Work Customers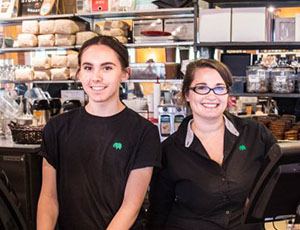 Elephants Deli
270 Employees
Read Roz's Story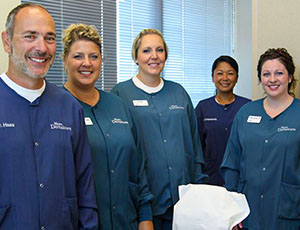 Metro Dental
750 Employees
Read Talitha's Story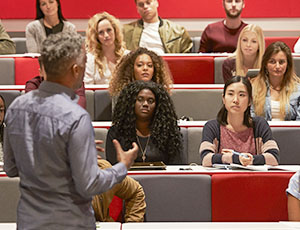 Queensland University
70 Employees
Read Jennifer's Story

Communicate, schedule, and track time—all in one place.
A Complete Employee Management Solution
TEAM MESSAGING
Communicate Better
Connect with everyone across any shift or any department.
Explore Messaging
EMPLOYEE SCHEDULING SOFTWARE
Scheduling Shifts
Create your work schedule in minutes and share it with your team.
EMPLOYEE TIME TRACKING
Track Attendance
Integrate your schedule with the time clock and reduce labor costs.
Explore Attendance
EMPLOYEE PAYROLL PROCESSING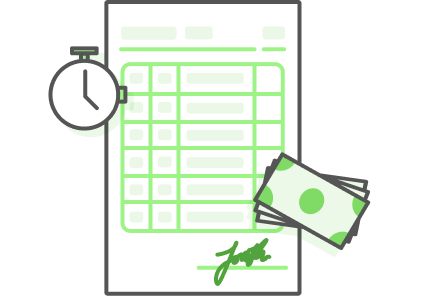 Pay workers
Run payroll with a single click—no syncing or importing needed.
Explore Payroll