We help hourly teams get shift done.
Everything we do starts with a mission to help hourly teams work better together. We deliver on that mission by providing hourly workplaces with an integrated scheduling, time tracking, and team messaging solution that enhances the employee experience and drives better business outcomes. It's a complete employee management solution that ensures reliable shift coverage, engaged employees, and faster decisions that help hourly teams work better together.

Over 1 million workplaces served.
Over 10 million employees served.
Over 1 billion hours worked.
Core Values
To go beyond means to exceed expectations not by 10x, but by 100x. We strive to ensure every encounter with our people, products, and brand is memorable and helpful. We value artistry in our craft. Building software is both art and science. We believe a cohesive visual, lingual, and technical customer experience is what separates good software from great software. The best products, services, and people are dependable. Lead with empathy. Reduce friction in what you build, write, and communicate. Embrace limited resources and be resourceful. Constraints force creativity and better solutions. Be curious and don't be afraid to question the status quo.
Better Together
We believe actions speak louder than words. Every encounter with our people and products should be memorable and helpful. Challenges are exciting, failure is how we learn, and we all have an entrepreneurial spirit. Building an inclusive and equitable workplace isn't lip service. We invest our time and our money in organizations that are not only working to diversify the current jobscape, but also investing in the future of talent. We're motivated by a strong, innovative, and passionate work culture and we're constantly searching for ways to improve and get shift done.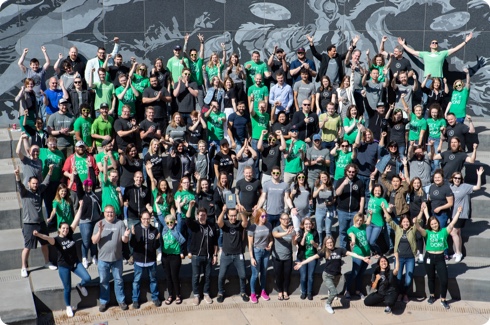 Leadership Team & Founders
Led by a team committed to solving big problems that help hourly teams get shift done.
Investment Team
Backed by investors that share our vision for how the hourly workforce gets shift done.