PROFESSIONAL SERVICES EMPLOYEE SCHEDULING SOFTWARE
Simplify your professional staff scheduling
Sign up and start scheduling for free now, or check out more of our awesome features below.
Start scheduling and tracking time today.
Makes payday a breeze with easy payroll integration.
Control costs with pay rules and schedule integration.
Turn any device into your employee time clock.
Professional services scheduling software
Schedule your professional service employees with ease
Streamline your operations and increase efficiency with better employee scheduling. Your workers will be notified of new shifts and can confirm them, so you know they've seen the schedule. Make changes quickly to adjust for callouts and empower your employees to manage their schedule with OpenShifts and shift swapping. You can save up to 15 hours a week with better professional services scheduling software.
Professional service employee time clock and timesheets
Professional service employee time tracking has never been easier
Track attendance, breaks, and time off with ease. The integrated time clock and schedule save time and reduce human error during payroll. Control labor costs with real-time overtime alerts and in-depth reporting.
Professional service team messaging
Team chat app for a connected professional services workplace
All team communication and collaboration is on one secure platform. Message employees one on one, in groups, or all at once. Protect the privacy of your workers with communication that doesn't require you to share their phone numbers.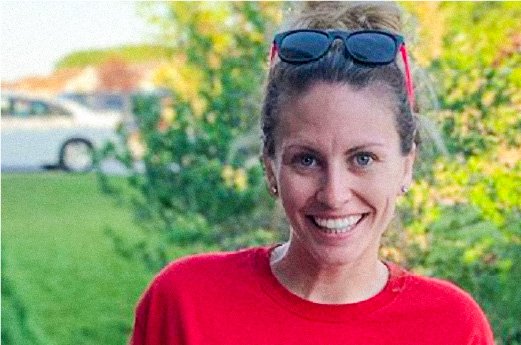 Desktop & Mobile Team Messaging
Connect with everyone across any shift or any department.
Communication between managers and employees doesn't need to be messy or difficult. The Team Messaging App from When I Work helps you ensure that everyone on your team is on the same page at all times, no matter where they are.
20%
Decrease in labor costs
3x
Reduction in employee no-shows
Employee Scheduling Software for Any Industry
Glowing reviews from our clients in professional services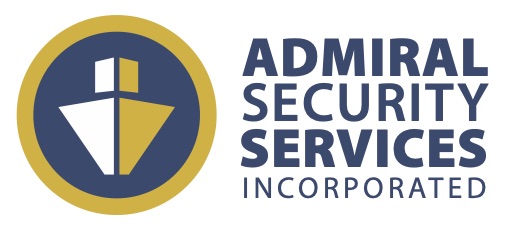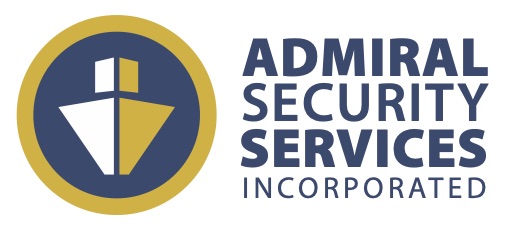 Team Messaging Simplifies Security Team's Communication
Established in 2004, Admiral Security Services provides comprehensive security solutions by implementing and maintaining custom programs with clients across several states in the Southeastern United States. A sample of the services provided at their local offices include: providing professional armed and unarmed uniformed security officers, vehicle patrols, risk assessments, and control center security management.
"With such a large team of employees out on the field, finding When I Work to process time-off requests and swap/ drop shifts saved approximately 2-3 hours per week!"
– Sean Martinez , Director of Operations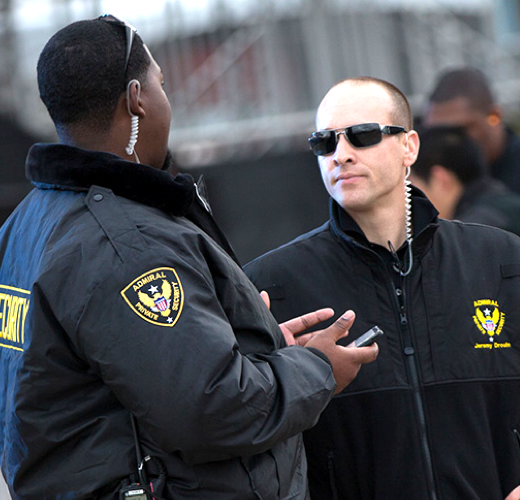 Prior to using When I Work, Sean Martinez, Director of Operations utilized Excel to build out the schedule for his 94 employees. However, he soon discovered that Excel was not a reliable means to hold employees accountable to upcoming shifts at his 22 different locations. Staff also found the Excel Schedule to be cumbersome because they had to either call into the office or visit their workplace to discover their upcoming shifts. Additionally, the Excel Schedule was too rigid when compared to the constantly changing workforce demands. Admiral Security Services selected When I Work because it was built for the hourly workforce beyond the 9-5 business hours. Managers enjoyed the app because they now can track when employees have seen their upcoming shifts. Employees also enjoy the mobility of the apps and no longer need to travel onsite or call in to find their upcoming shifts. Using When I Work at Admiral Security Services simplified team communication and improved visibility to the changing schedule. As they hire more employees, When I Work has become incorporated as part of the new hire onboarding.
Products Used
Scheduling

Team Messaging


Prevent Payroll Errors with When I Work and RUN Powered by ADP®
American Self Storage is a top-quality storage facility providing service in 10 locations across North Carolina.
"I've processed payroll twice using RUN Powered by ADP® and it went perfect— there were no glitches."
– Barb Mills , Accountant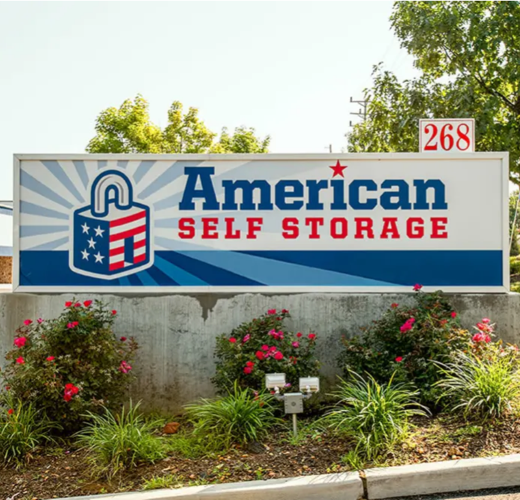 I've processed payroll twice using RUN Powered by ADP®, and it went perfect— there were no glitches.
Products Used
Scheduing

Attendance
Professional Service Industries We Schedule
Scalable Work Schedule Maker
Built to scale across single or multiple locations.
When I Work is easy to adopt for teams of any size, and is built to scale across one or many locations. Start with a single location or team today, and scale to hundreds within weeks.
TIMESHEETS INTEGRATE DIRECTLY WITH PAYROLL
Processing payroll can be easier and more reliable.
Export employee timesheets and process payroll quickly with integrations to your favorite payroll provider.
Time clock and scheduling Apps
A powerful duo. An integrated time clock and work schedule.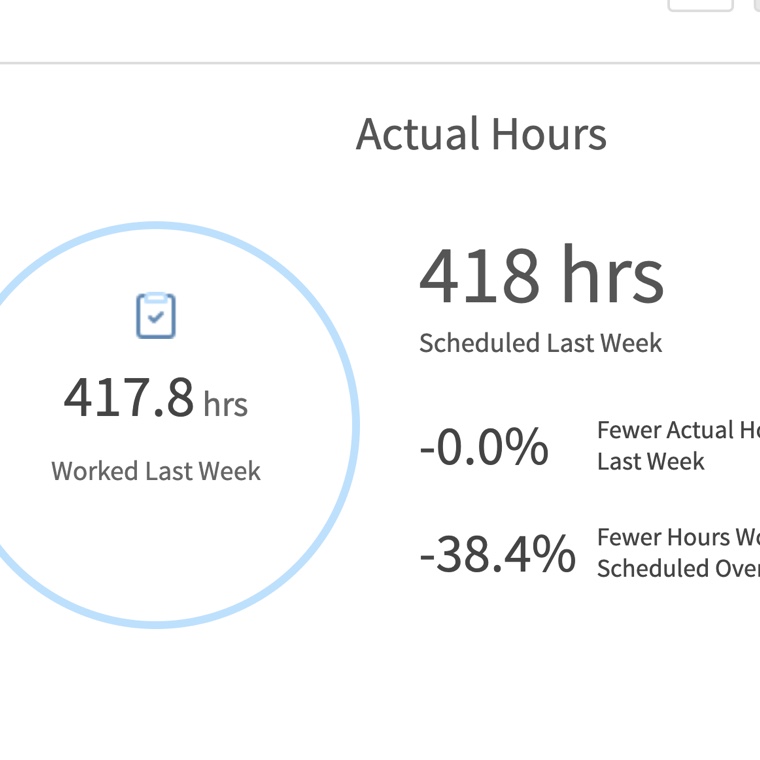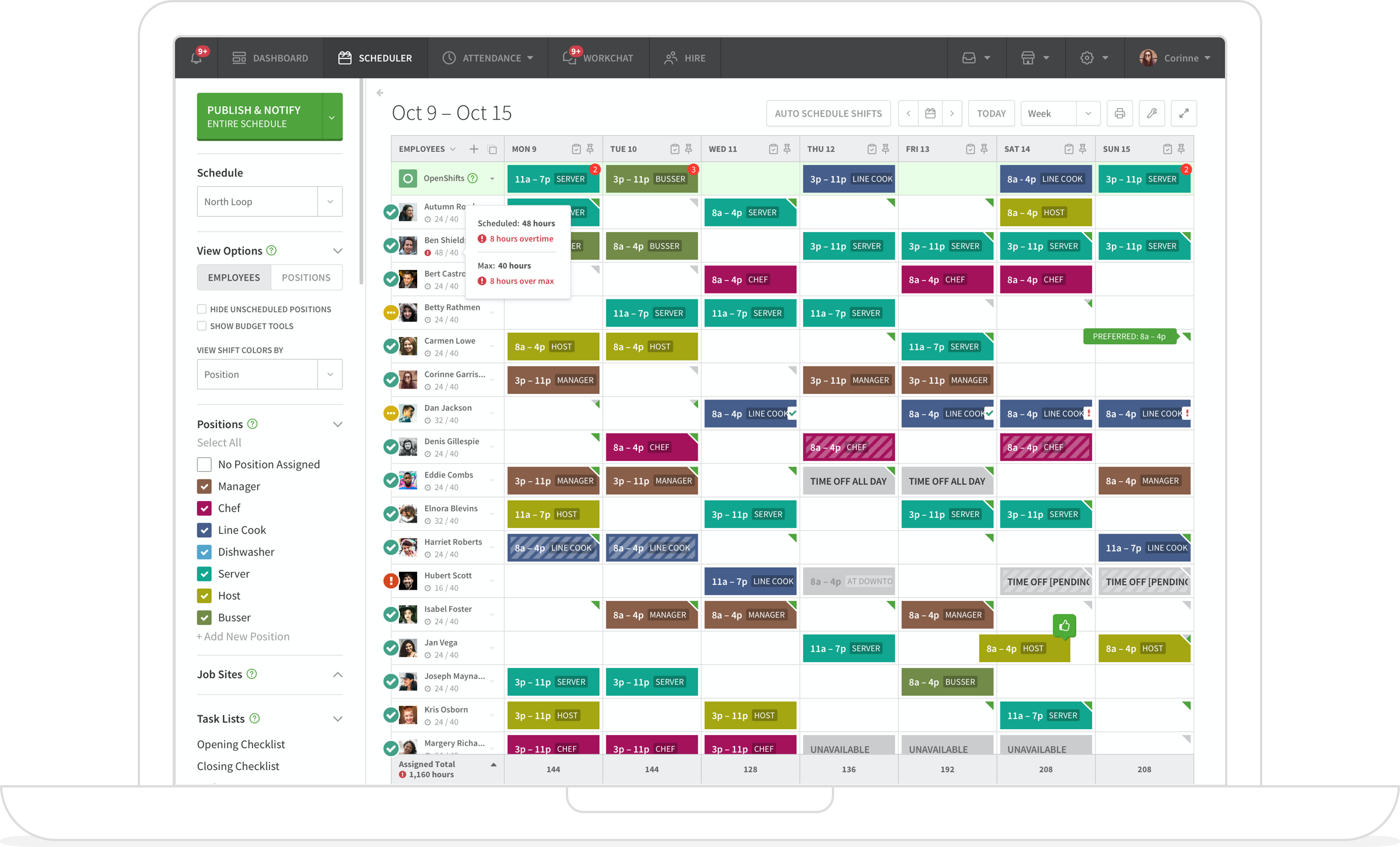 Control Labor Costs
Manage your labor costs in real-time with labor distribution reports.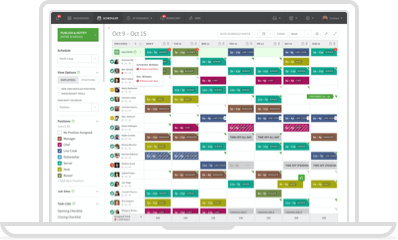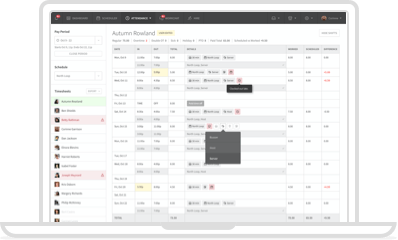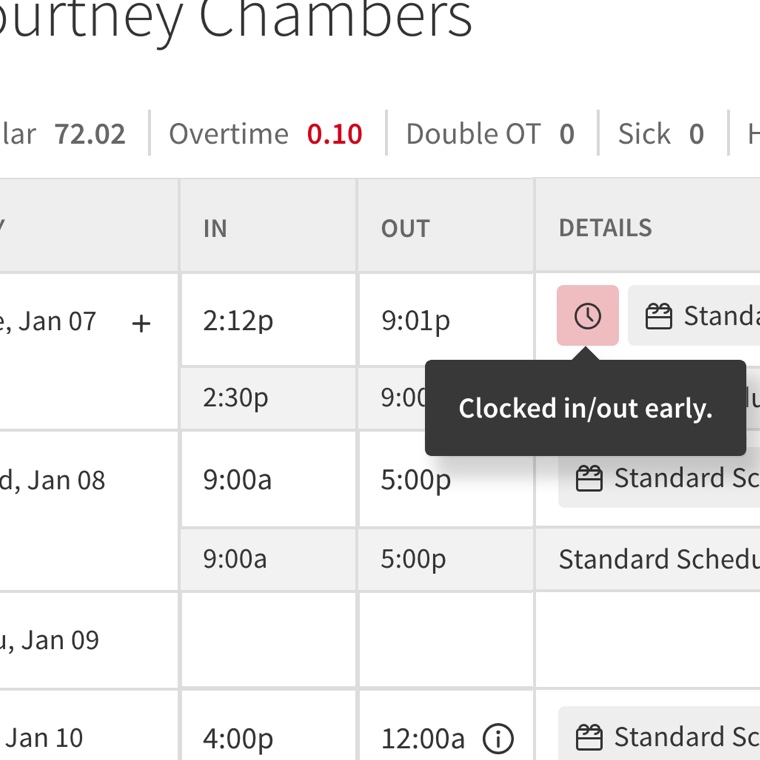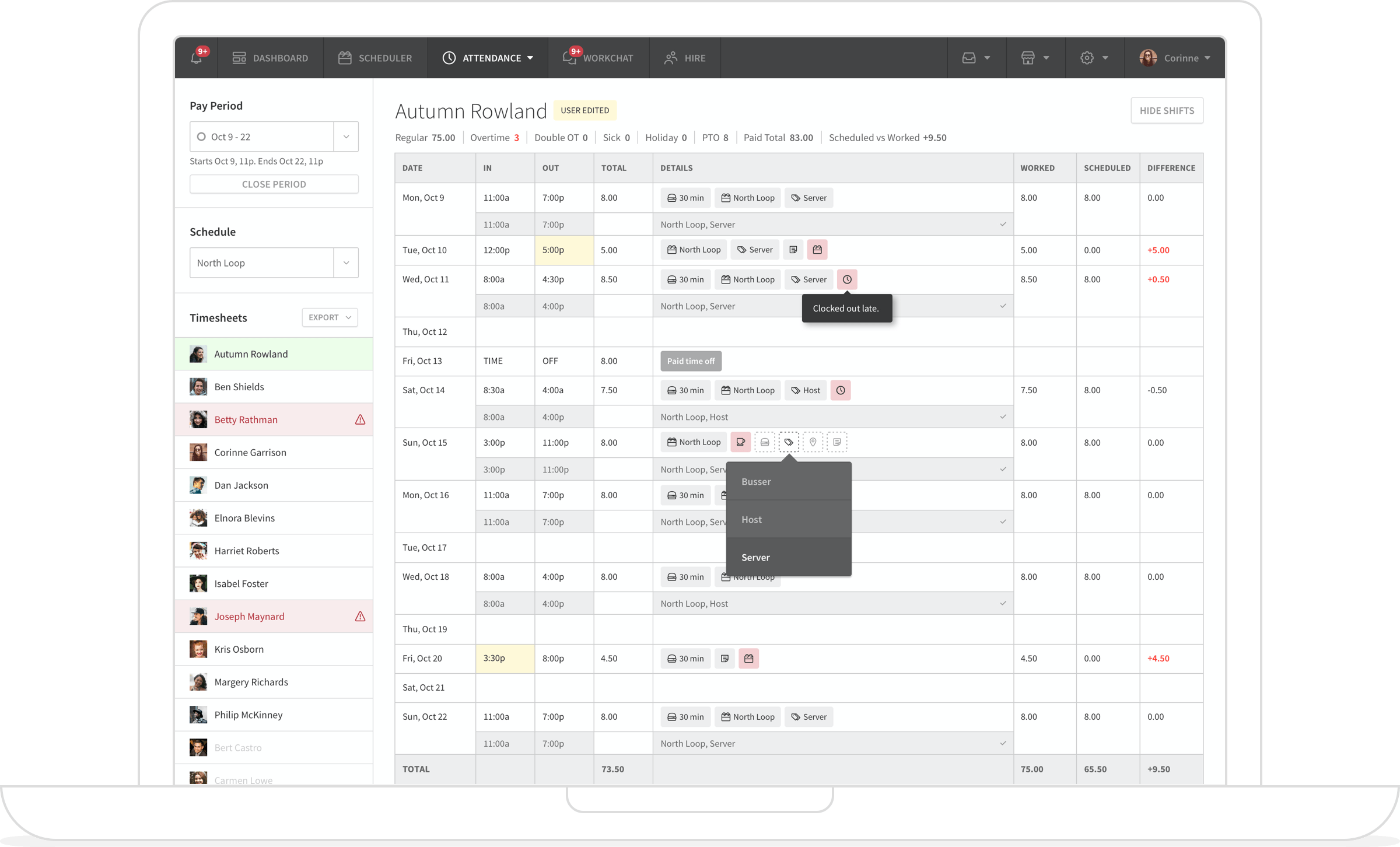 Interested in other industries?