What's New In When I Work: Spring 2022
This spring, we have some major updates for you that you're going to love. Everything has been focused on making your data more visible and accessible, as well as giving you more flexibility in how you administer and manage When I Work for your team. And for all of our new friends joining us, we've improved onboarding to make it even faster and easier.
So let's get right into it. Here are the biggest, most exciting things that have happened so far this spring…
It's official. Now you can offer your employees access to a portion of their wages after they clock out, so they don't have to wait for payday. There are no fees for you or your employees, and no changes to your current payroll process. And the best part? Your team will be less stressed, which is not only good for them, but great for your hiring and retention.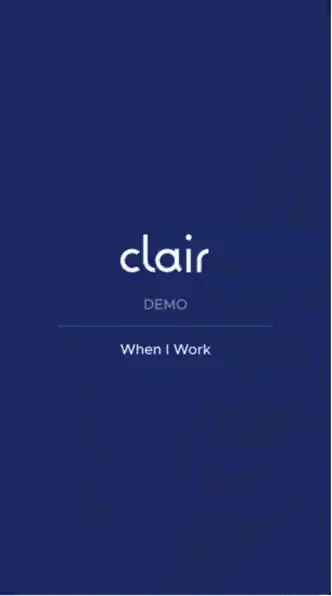 Getting answers to your most pressing business questions just got a lot easier. You'll love the quick access to your shift data, timesheet data, and shift history data. You can manipulate it quickly by sorting, filtering, and pivoting, all within When I Work. 
Worried about various scheduling guidelines and new laws? Trying to comply with new workplace policies to make sure you prevent burnout? We've got you covered. Just set the rules up once, directly in the scheduler, and let When I Work take care of it for you. 
Dashboards are awesome. We've made yours even more awesome with our new coverage card, where you can quickly see your assigned and OpenShift coverage to make sure your schedule is fully staffed. Shifts are broken down to a time period you choose, and you can see them by position, schedule, or job site.
Even more great features
The features above are the highlights, but they're not all we've released this spring. Here's a roundup of everything else you may have missed…
Shift template uploads give you quicker onboarding by helping you import bulk data into the system faster. You can get up and running faster by using it for shift times, associated schedules, positions, and even tags.
Labor sharing enhancements lets you easily move staff between schedules. Managers are able to assign a shift directly to another worker from a different location in a snap.
Pay period customization saves you precious time during payroll by giving you the right set up for your business, right up front. No more having to choose from pre-selected options.
Child account copying gets those new accounts onboarded so much faster. When you need to start a new account, you'll be able to copy the settings and workplace objects (like positions, tags, shift templates, and schedule templates).
Billing UI changes make it easier to update your plan and get a better, more detailed look at your account history.
What's next?
Keep your eyes peeled for more information on what's coming for the rest of the year, including…
Square integration updates are coming! You'll be able to quickly and easily sync time entries to Square directly from When I Work timesheets, add employees and schedules from Square, and even sync breaks, making payroll a breeze.
Custom unit forecasting to give you one system for all of your forecasting and scheduling needs. You'll be able to optimize your schedule and make it more efficient with the specific measurement that's driving your business.
Time zone toggle will eliminate the confusing math that comes from scheduling across different time zones. 
Employee import will let you mass update information that is tied to workers, like schedules, positions, and tags, to save you time—no more manual individual changes when you can do a mass edit!
That's what's new this spring at When I Work, and we hope you find that these updates make shift work awesome for you and your team. So go check them out, and of course, if you have any questions, our amazing Customer Care team is available to help.