Sweet Martha's Goes Mobile with "When I Work" App for Employee Schedulingm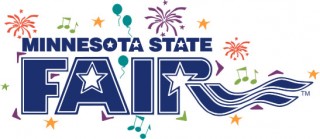 ST. PAUL, MN – August 8, 2012 – Attendees of the 2012 Minnesota State Fair may have an easier time getting their hands on a bucket of Sweet Martha's popular cookies. The business, which has become a landmark of the Great Minnesota Get Together, will be using When I Work, an employee scheduling software, to ensure that employee scheduling issues don't keep Minnesotans waiting for their favorite cookies.
"I would easily spend ten to fifteen hours a week responding to requests and making changes in the schedule," says Katie Atlas, Sweet Martha's Director of Employment and Employee Relations. With a team of 450 employees, using a manual schedule was a chore for Atlas, and her staff struggled to keep up with schedule changes.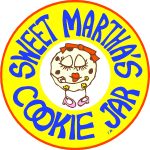 To simplify scheduling for herself and her team, Atlas began to look for options that leveraged the increasing business trend of BYOD (bring your own device). Her search for mobile staff scheduling software brought her to When I Work.  In addition to the intuitive interface and reasonable cost, she was drawn to the simplicity, mobility, and Open Shifts function, which streamlines last-minute schedule needs by notifying all available employees of an open shift via email, text, and/or mobile phone.
Minneapolis/St. Paul-based thisCLICKS developed When I Work to bring employee scheduling up-to-speed with 21st century technology. Chad Halvorson, CEO of thisCLICKS says, "By integrating with technology that people use all the time, like text messaging, mobile apps, and social media, When I Work makes scheduling convenient and efficient for both employees and managers."
Since most of Sweet Martha's employees are tech-savvy teenagers, Atlas expects them to quickly embrace When I Work's flexible mobility. Not only can her employees access the schedule 24/7 via iPhone and Android apps, but they can even text things like, "Do I work on Friday?" and When I Work will reply instantly with the answer, much like Siri for iPhone.
When I Work's mobility will also help Atlas eliminate the previously cumbersome process of dealing with time-off and shift-swap requests. She can now receive the requests on her phone, approve or deny them on-the-spot, and know that all updates will automatically sync to every employee's schedule.
"As a local company, we're thrilled to be part of the State Fair, especially with a Minnesota institution like Sweet Martha's," Halvorson says. "We've seen first-hand the number of people willing to wait in line for a bucket or cone of warm cookies. If we can make that process smoother, then that's a sweet deal for everyone."
About When I Work
When I Work has helped thousands of businesses effectively schedule over 50,000 employees since 2010. Hundreds of organizations in the restaurant, retail, healthcare and professional service industry sign up every week.  It continues to help businesses save time and improve staff accountability through a world-class employee scheduling software that's simple, fast and mobile. Please visit us at wheniwork.com.