Loved by millions around the globe
1 in 10 employees have used When I Work.
When I Work is rated

by our customers on  Capterra.
Easily communicate schedule changes

Fill dropped shifts in minutes, not hours

Communicate with your team from anywhere

Integrate other systems with our modern API

Real-time labor dashboards powered by Workalytics™

Onboard your team in days – not months
Powerful scheduling and time tracking that's easy to use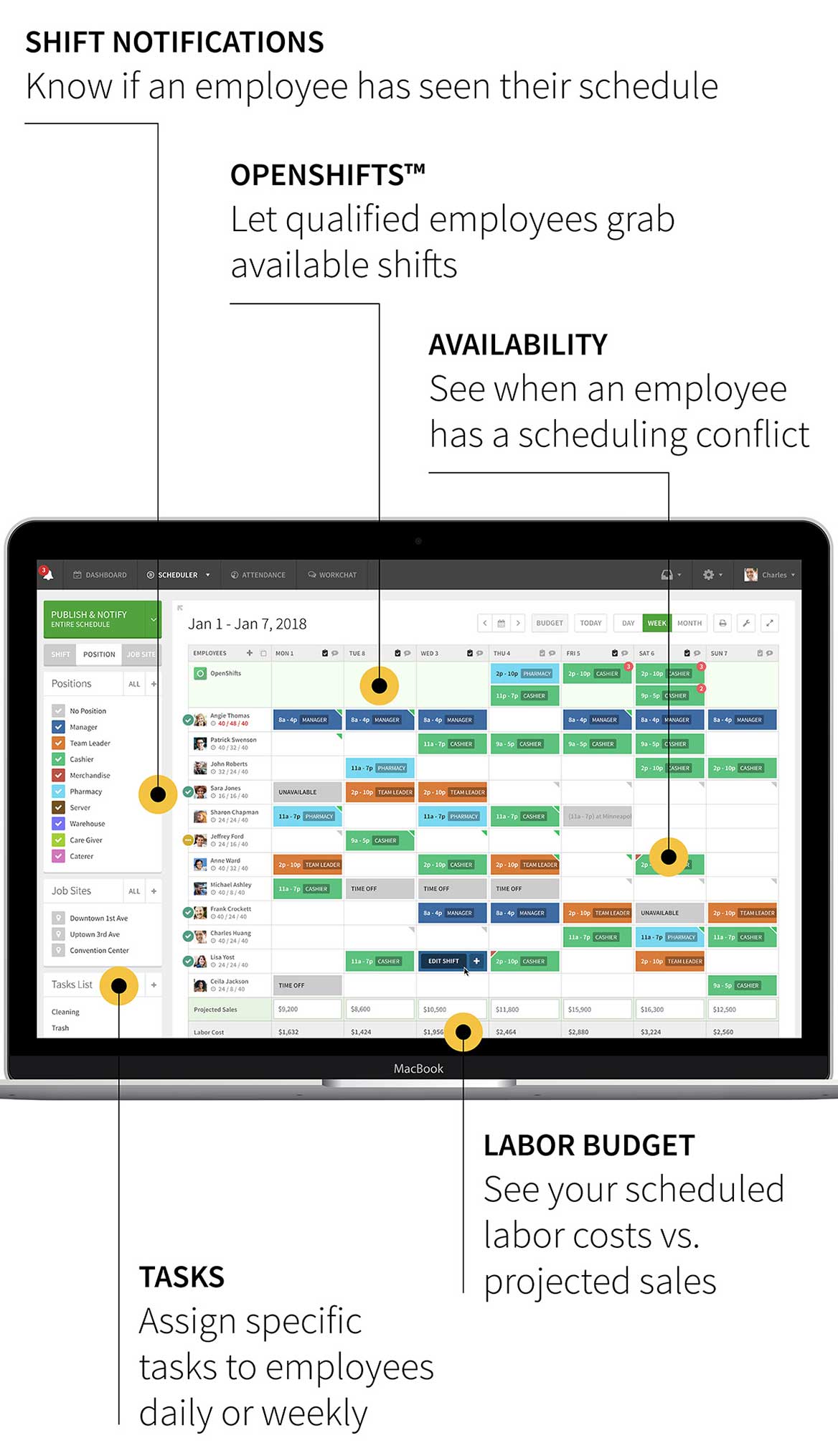 Help employees help themselves
Customizable features that allow employees to be involved in scheduling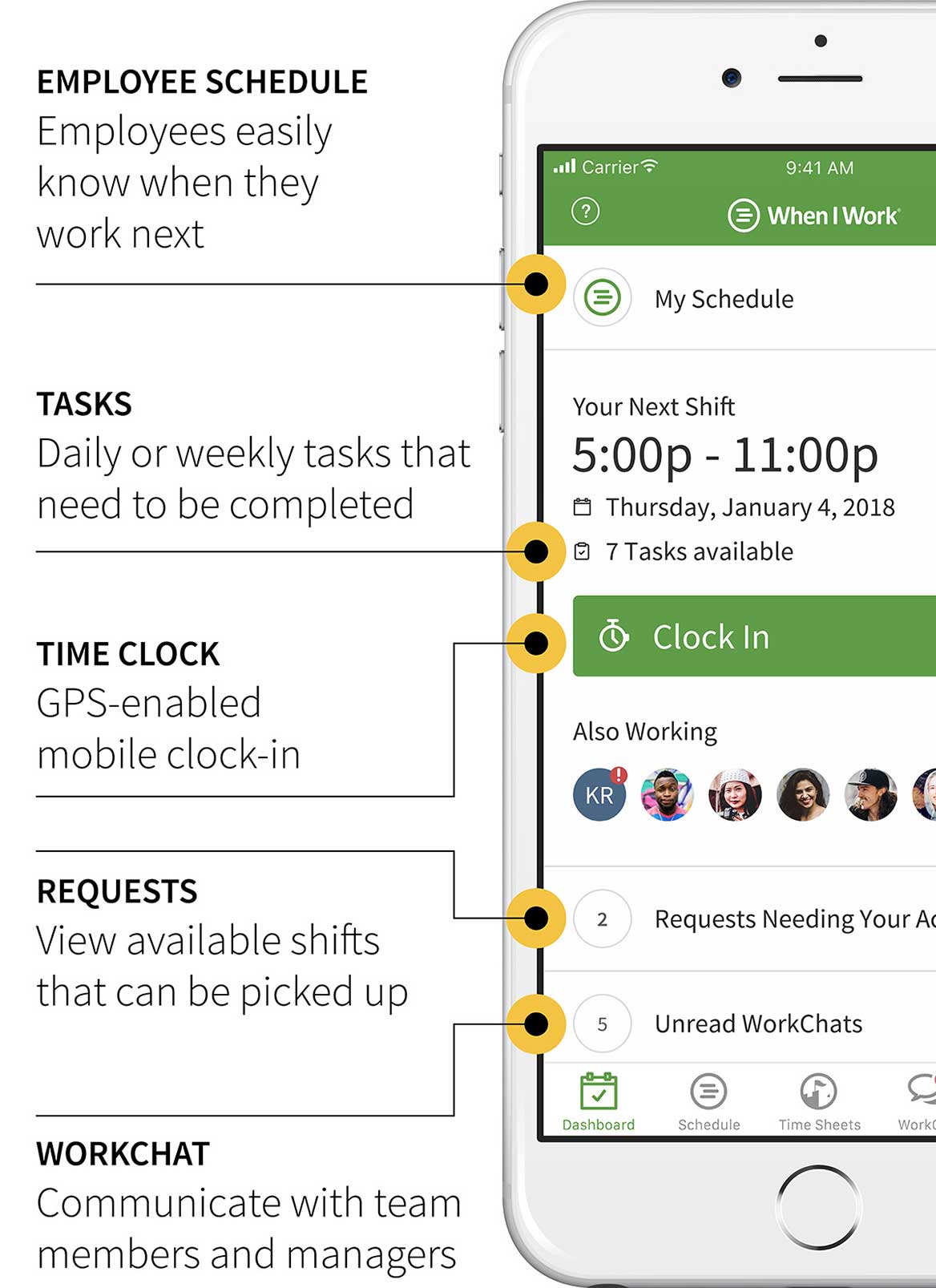 See how much your time is worth.
Total hours managers spend building the schedule + additional time spent managing the schedule after publishing.
Enter the average rate your
managers earn.
Enter the total number of users that will be using When I Work including managers.
How we're helping other businesses
"Being a national organization with locations spread across the country, the online and app based system allows us to easily monitor scheduling and ensure sites are budgeting correctly. "
Barb Mastronicola
"With such a large team of employees out on the field, finding When I Work to process time off requests and swap/ drop shifts saved approximately 2-3 hours per week! "
Sean Martinez, Director of Operations
"We looked at other scheduling systems but chose When I Work because it was easy to use and the employees like using it. Before, the managers were on the phone all the time with employees about schedules. When I Work eliminated most of those calls by helping the employees be more self-reliant. "
Operations Director
TIMESHEETS INTEGRATE DIRECTLY WITH PAYROLL
Processing payroll can be easier and more reliable.
Export employee timesheets and process payroll quickly with integrations to your favorite payroll provider.