Inspiring Small Business Stories from All 50 States
We gotta admit, we love our customers.
When we saw that National Small Business Week was coming up, we wanted to celebrate our customers. Our customers are awesome, and without them, we wouldn't be where we are today.
We know it's not easy starting a small business; it takes a unique brand of courage. Being a small business owner is something special, and it puts you in an elite group of people-loving, passionate, gutsy, and stubborn (not a bad thing) folks who won't let roadblocks stop them from achieving their goal. They can carve a successful business out of the rockiest soil.
One of the best parts of working with our customers is hearing their stories and getting to know their businesses and how they make them work. Businesses all across the country use When I Work, so we surveyed businesses from each state, and we wanted to share these stories with you. You will be inspired by the background, the quirky facts, and the actionable tips that each of these business owners shared.
Their stories are below!
Alabama
Big Spoon Creamery
Founded: 2014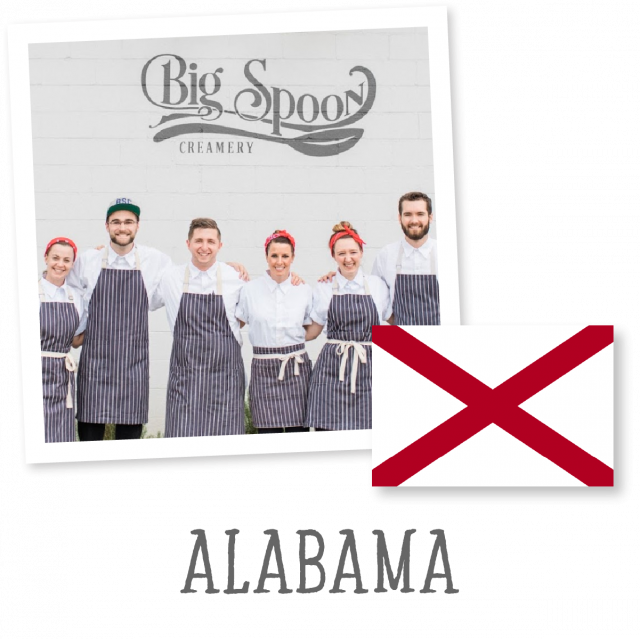 Big Spoon Creamery is a small-batch artisanal ice cream company that creates delicious treats using local and seasonal ingredients.
The Big Spoon Creamery keeps their ingredients simple, and they keep their focus simple, too: people and ice cream. Making the best ice cream and delivering it with the best possible service is what they do. This business even started simply, selling ice cream in their driveway with a few hundred dollars of investment. From that, they've grown to two locations, a food truck, and an old school tricycle ice cream cart. With 20k followers on Instagram, it's safe to say that their ice cream looks as good as it tastes.
What they love most about their business: Getting to meet the community in Birmingham, Alabama, and share ice cream with them (eating ice cream every day isn't too bad, either!).
Alaska
Jitters…Where Coffee Is Art
Founded: 1994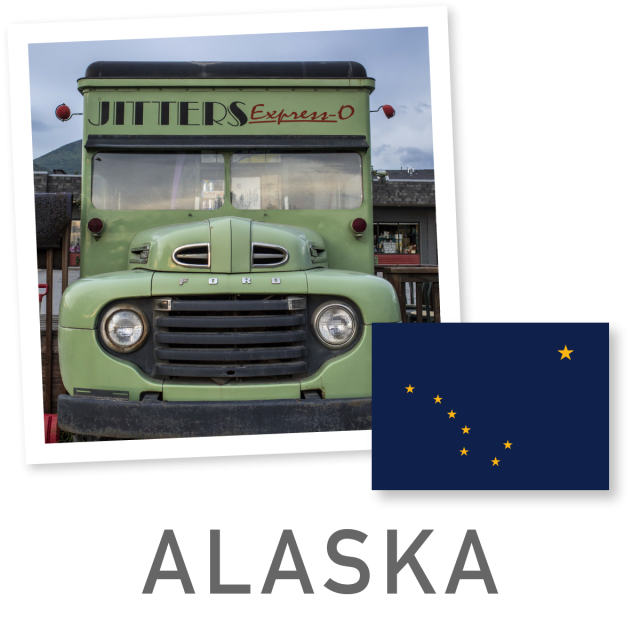 Voted the #1 coffee shop in Alaska by Delish Magazine, and receiving accolades from other publications as well, makes Jitters the hot spot in Eagle River.
Inspired by something as simple as antique coffee paraphernalia, Jitters' drive through—housed in a vehicle used to transport luggage from trains that was hauled up to Alaska from Colorado—has become a local icon. It's not just the drive through that is iconic though. Jitters has become well known for their support of their local community, seen through their donations and sponsorships of community groups, as well as having a desire to teach young adults a good work ethic as they move into the workforce.
Their best advice: Be kind to your customers. They are who keep you in business!
Arizona
Tropical Sno
Founded: 1984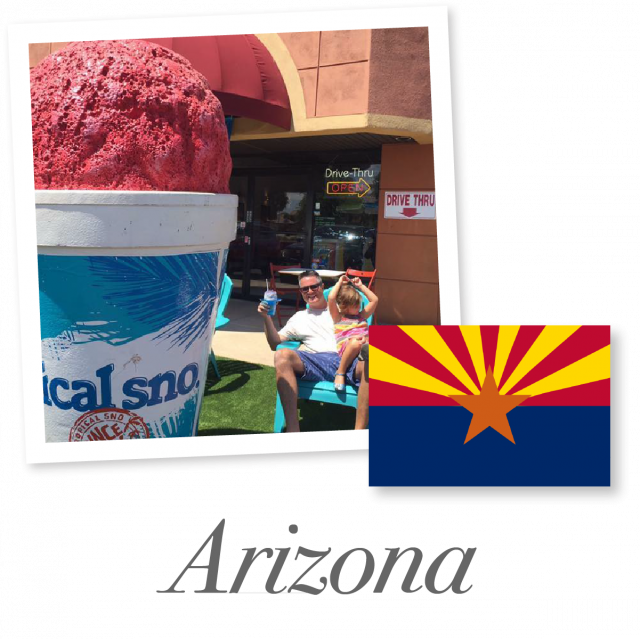 When it's hot, people want something cool. Tropical Sno has been successfully banking on that for over 30 years. Featuring popular Hawaiian Shave ice, Tropical Sno has two retail locations in the Phoenix area as well as a traveling kiosk that they can set up at special events. This family-owned business got started after one taste of the Tropical Sno brand ice in Kansas. They're not in Kansas anymore, convincing family and friends to uproot from Kansas and set up shop in Phoenix! Ever since, they've been successfully avoiding the "corporate grind", and delighting customers every day.
Their best advice: You'll have highs and lows; stay humble and keep going. Don't quit.
Arkansas
Dog Ear Books
Founded: 2016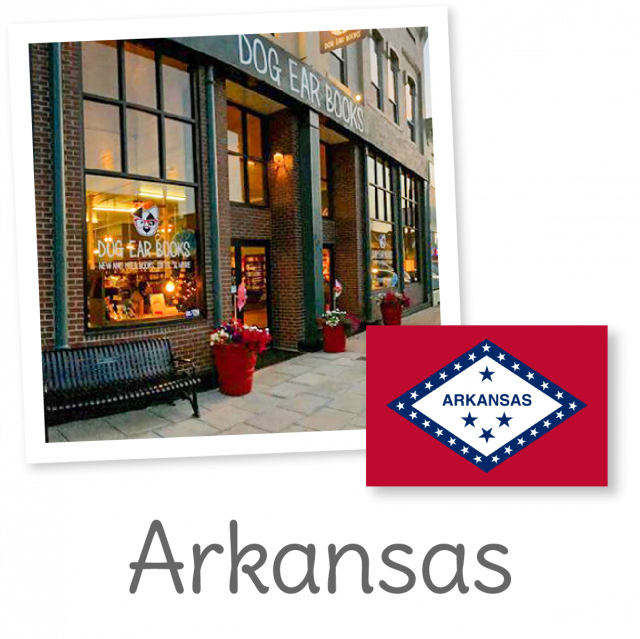 Tucked into a welcoming shop in Russellville, Arkansas is Dog Ear Books. When the last bookstore in the community closed down, the void was apparent to a mother and daughter who loved books. That's where Dog Ear Books stepped in, offering both new and used books for sale. And, even more important in smaller communities that don't always have such spaces, they provided a relaxed atmosphere for book lovers, readers, and thinkers.
Dog Ear Books employees love books, and so it makes sense that what they love most about their business is spreading joy by helping customers and community members find books and connect with each other.
Their best advice: It might be what you'd expect from someone who loved books—you might not know what you're doing at the start, but you'll learn along the way. Sounds like a perfect story.
California
Street Churros
Founded: 2015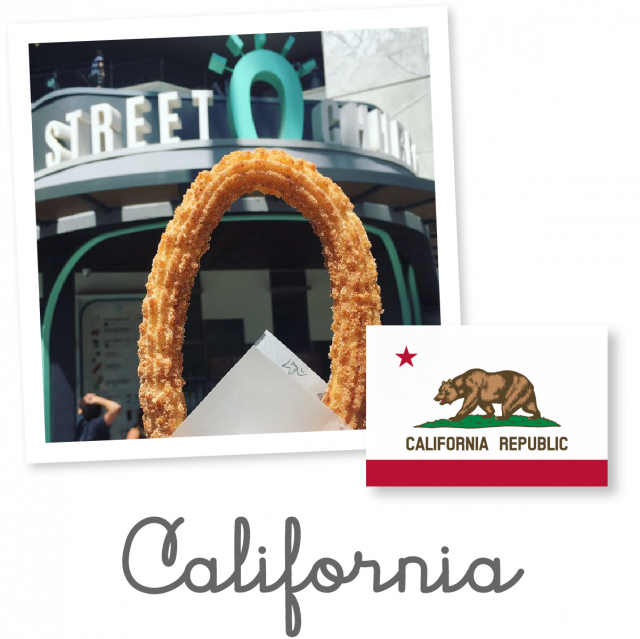 Who doesn't love the crispy sweet fried churro, dusted with sugar and cinnamon? Street Churros started in South Korea, where people love to grab a bite from a street vendor. Taking the traditional churro and bumping it up a notch, these delicious and handmade treats are now on the streets of California through their dessert cafes. This deceptively simple dessert has been a big hit, generating lots of regular customers.
Why they started their business: The owners simply want to make people happy with churros. You can't find a clearer business goal than that.
Colorado
Red Stone Animal Hospital
Founded: 2010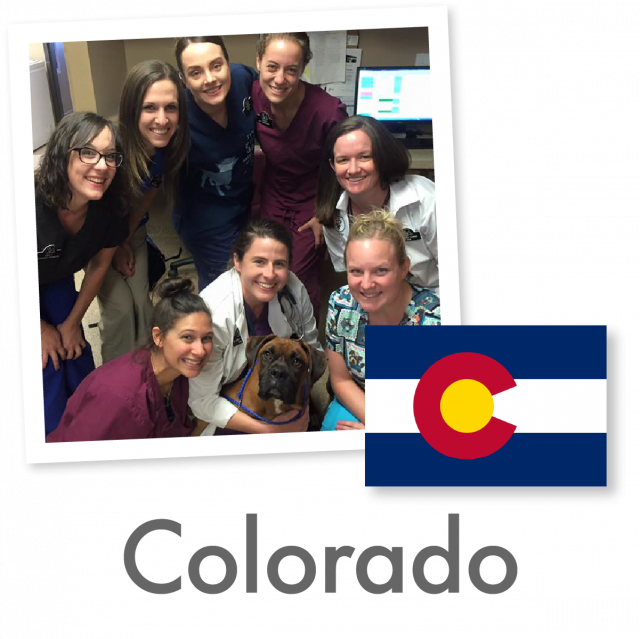 This family owned animal hospital is all about the animals, but if you asked them why they started their business, they'd have a different answer: the people. One of the things they enjoy is the ability to make quick decisions that can help people and their pets.
The animal hospital mascot, a rat named Rasputina, is a fun part of the full service animal hospital that offers everything from veterinary services to animal boarding.  On top of their pet care, Red Stone believes in being a strong part of their community. They partner with local organizations like the humane society to help less fortunate animals to little or no cost.
Their best advice: Document everything, whether those things are requests, ideas, or disciplinary actions. It's a technique that has helped them in a pinch many times, helping them continue forward.
Connecticut
Storyteller's Cottage
Founded: 2017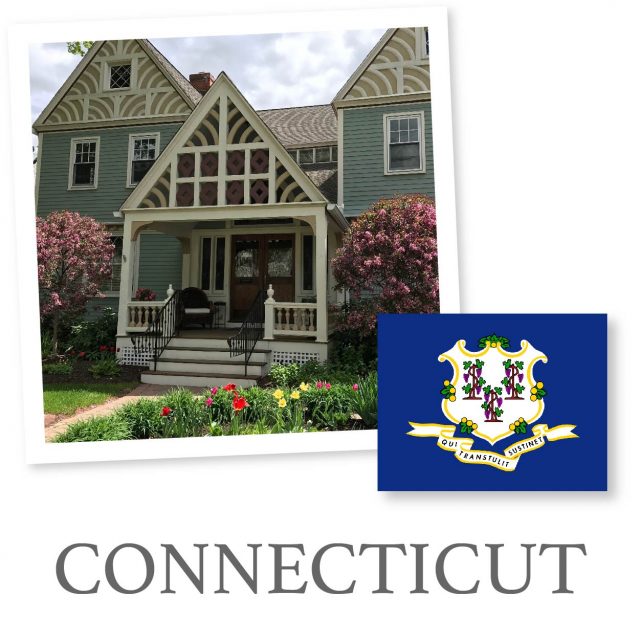 Storyteller's Cottage is quaint blue house where stories and imagination come alive. They offer literary adventures through author nights, themed literary parties, mystery rooms, book clubs, writing classes, storytelling events and kids activities.
Started out of a love of reading, the Storyteller's Cottage is a place where creativity and adventure are around every corner. Stepping through their doors will take you back in time to a world where anything is possible.
Their best advice: Say "yes" and then figure out how to make it happen.
Delaware
Delmarva Board Sports
Founded: 2010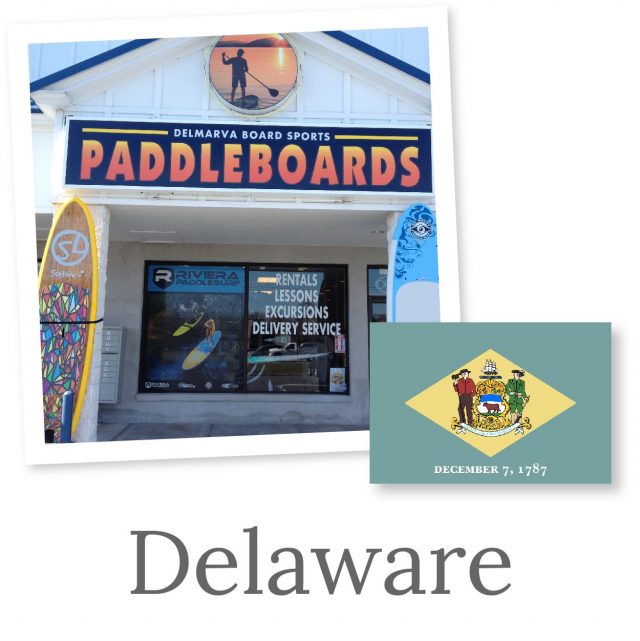 Beachcomber Magazine voted them the "Best Place To Stand Up Paddle", and Delmarva Board Sports is happy to let you find out the truth of that statement for yourself. As Delmarva's original paddle boarding and windsurfing adventure company, they provide gear for the beginner through the experienced.
A love of the beach, the water, and the sunset helped get the business going, but seeing their clients adopt a lifestyle change and gain confidence on the water keeps them going.
Their best advice: 1) Be certain that leases are clearly defined. They had a struggle with that at the beginning of their business. 2) Clear communication with clients at the start goes a long way to prevent incidents that can have a negative impact in the long run.
Florida
Dog Dude Ranch of Miami
Founded: 2010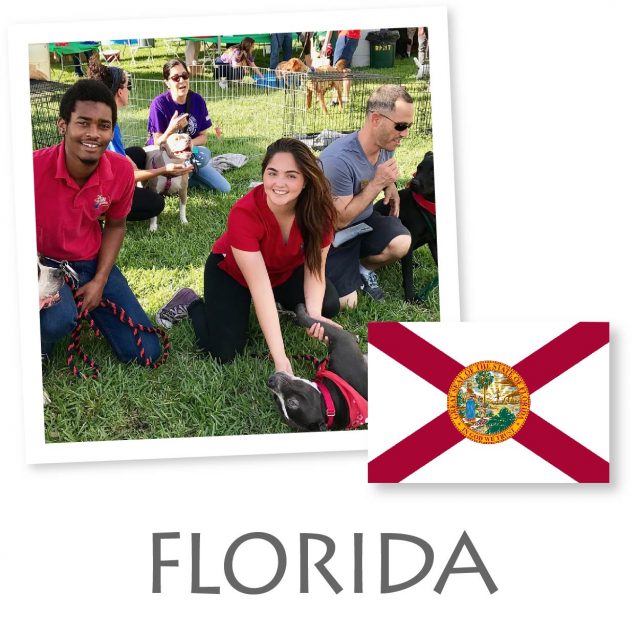 If dogs dream of vacations, they probably imagine something like the Dog Dude Ranch of Miami. Leave your furry friends for the day, or give them an overnight vacation. With two and a half acres of wide open fields, dogs can make friends, play and get all the exercise they need.
The idea for the Dog Dude Ranch started when friends told the founders they didn't want to leave their dogs in kennels and isolation while they went on vacation. Priscilla decided dogs should be able to go on vacation too, and the Dog Dude Ranch was founded. Their love for animals stretches far by having many rescue animals on the property as well, including horses, cats, dogs, chickens, and even a pot bellied pig.
Their best advice: You have to think of your team as the single most important asset you have and understand that that your success depends on their happiness.
Georgia
Dutch Monkey Doughnuts
Founded: 2009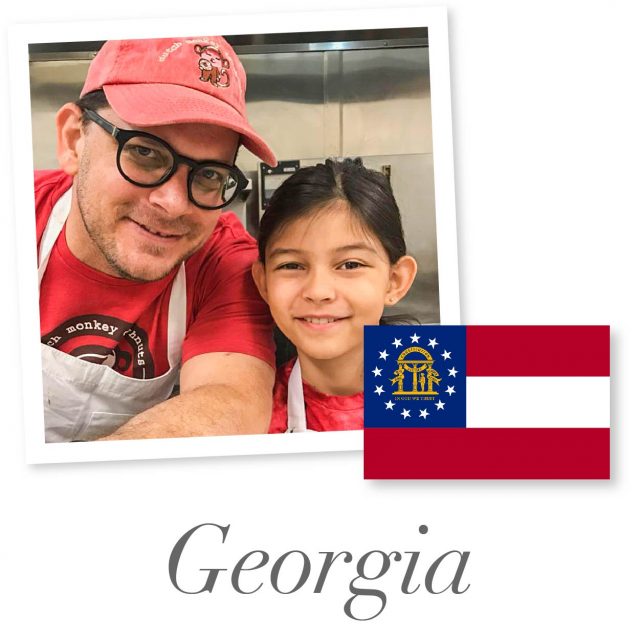 What do you get when couple of former New York City fine dining chefs head to Georgia to focus on doughnuts?
You get a lot of happy people, it seems, judging from the massive following of nearly 24K fans on the Dutch Monkey Doughnuts Facebook page.
Wanting to leave the long commute in the city behind, and work together closer to home, they opened a doughnut shop filled with jaw-dropping pastries of nearly endless varieties and combinations. It comes as no shock that Dutch Monkey Doughnuts won the first episode of the Food Network's Doughnut Showdown.
Pro tip: A bad experience early in their business led to a cautionary tip for other business owners: read every contract in detail before signing.
Hawaii
Happy Swimmers
Founded: 1991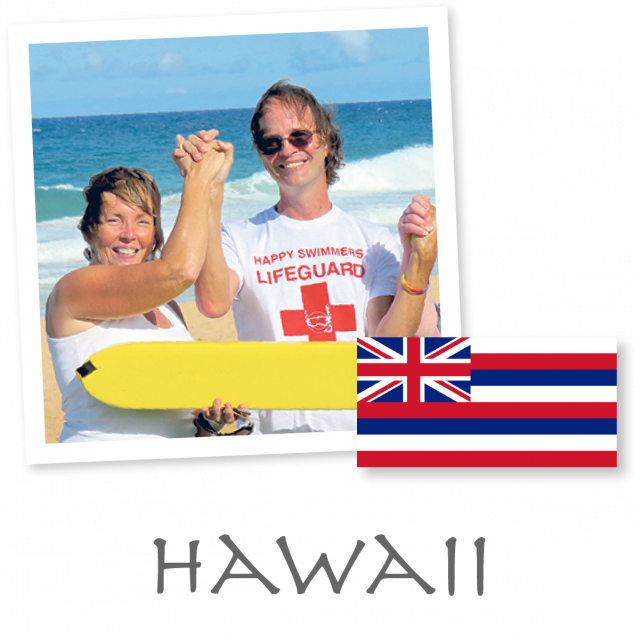 27 years ago, the owner of Happy Swimmers looked into the eyes of her first swimming students and asked herself, "What do people want in life?" From the look on the students faces, she knew it was, "to be happy". Happy Swimmers name came from that experience and has come a long way since their inception in 1991.
Happy Swimmers provides lifeguard for hire service nationwide, as well as at-home swimming lessons and mobile lifeguard training from bases in Hawaii, California, Texas, and the East Coast.
The owner of Happy Swimmers is possibly the first transgender nationwide business owner, and has made non-discrimination a policy, and says that to be successful as a business owner, you need to love connecting with people and not be all about the money.
Fun Fact: They're making a literal difference in children's lives— to date, they have saved 72 children at private pool parties and taught thousands of others how to swim.
Idaho
Guru Donuts
Founded: 2013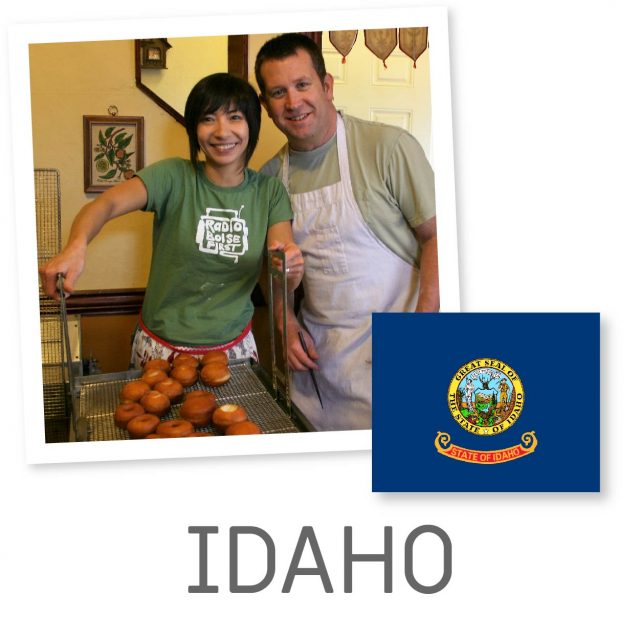 Located in the historic Idanha hotel in downtown Boise, Guru Donuts is all about community. Everything you find in Guru Donuts is made from scratch, including their artisanal cakes—their speciality—and both raised and vegan donuts. Their approach is one of curating both ingredients and menu; only the best quality, with local and regional farm sources high on the list, make it into their mixing bowls.
Seeing gourmet doughnut shops making a splash in larger cities inspired the owners to try selling donuts at the local farmer's market, letting the farmers and makers there help spur on their creativity regarding flavors. The founders invited friends to test recipes in a former grocery store that they'd converted to their home before eventually moving to a commercial kitchen.
Guru Donuts hasn't lost that community connection, partnering with local bookshops, pop-up shops, and other businesses and nonprofits. Through all the growth, however, they've maintained their original vision.
Their best advice: Don't spend your energy chasing other people's dreams, and to not expand until your business is bursting at the seams.
Illinois
Arbor Projects
Founded: 2015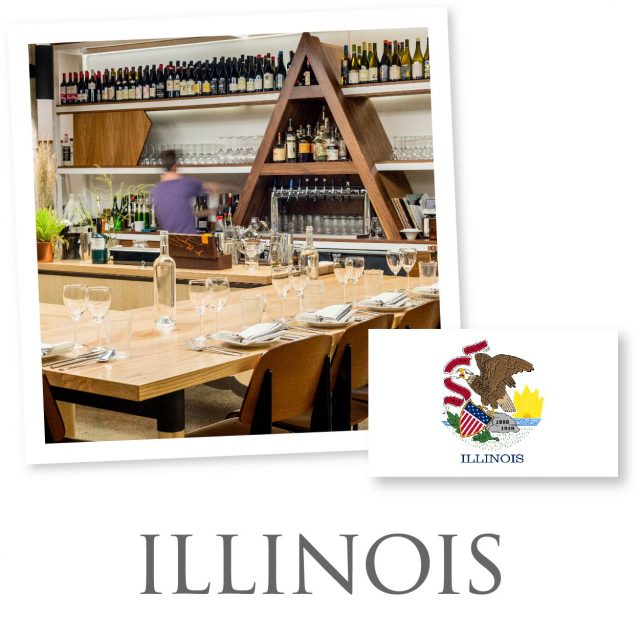 Arbor Projects is a garden-to-table dining experience, daytime and nighttime, with special events. With backgrounds in fine dining, specialty coffee, world travel, and IT, the founders of Arbor Projects inject their business with multiple expertise. Their three core criteria are to make sure that their menu is responsibly sourced, they are excited about it, and it is delicious. They even converted the alley behind their restaurant into a farm with over 60 different varieties of vegetables, fruits, and herbs as well as a beehive.
Their best advice: The team at Arbor Projects believes strongly in face-to-face connections, and also in learning from outside of your own world and industry. Both provide you with the opportunity to learn from other perspectives that can be adopted in your own business.
Indiana
The Java Bean Cafe
Founded: 2008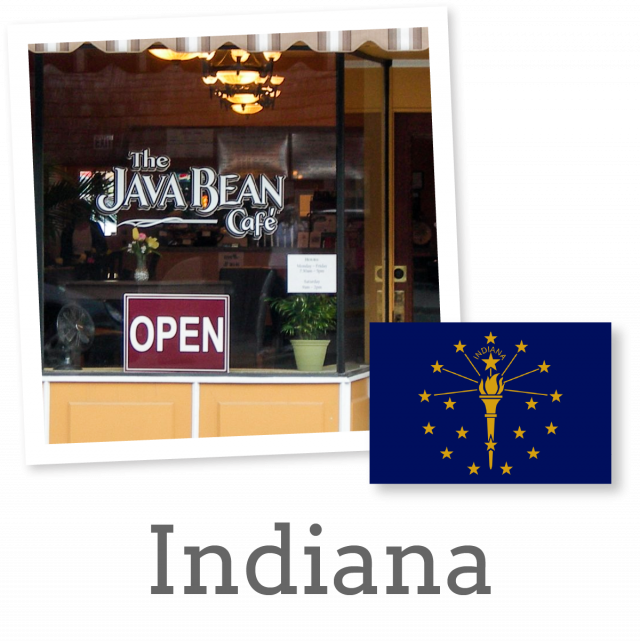 The Java Bean Cafe is a locally owned coffee house located in the heart of downtown Decatur that creates handcrafted espresso and speciality coffee drinks. They also have a light breakfast and lunch menu, and a pastry case filled with delicious handmade treats. When it comes to their customers, everyone is family and being on a first name basis is not unusual.
The community means so much to the founders that they purchased their business back after selling it two years earlier when the new owner was set to close the cafe. They were concerned about both the loss of jobs and the impact on the employees, as well as the loss to the downtown.
Their best advice: Being back in the owner's seat has been good, and their advice for new business owners is to do their due diligence. Research and talk to people who are in the business you want to start, avoid debt as much as possible, then surround yourself with people who support you.
Iowa
Hall Bicycle Company
Founded: 1898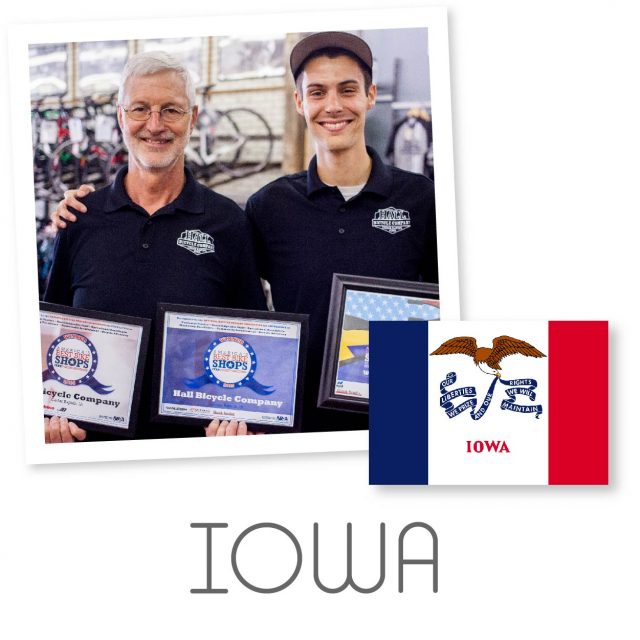 Hall Bicycle is a full service bike shop, selling bikes and accessories as well as providing service and bicycle rental. They serve up fun, recreation, and fitness for the community, helping to promote a healthy lifestyle.
Hall Bicycle is a 120-year-old family owned and operated business located in downtown Cedar Rapids, Iowa. It was founded in 1898 by Edward Hall. The current owner's great-grandfather went to work for him at age 14, and eventually purchased the business in the trying year of 1929. The business has been in his family ever since. It is one of the oldest bike shops in the country.
How do you stay in business that long?: You love what you do and, according to the owners, expect a lot of hours and responsibility. The rewards will match.
Kansas
Camo Cross Dog Training
Founded: 2011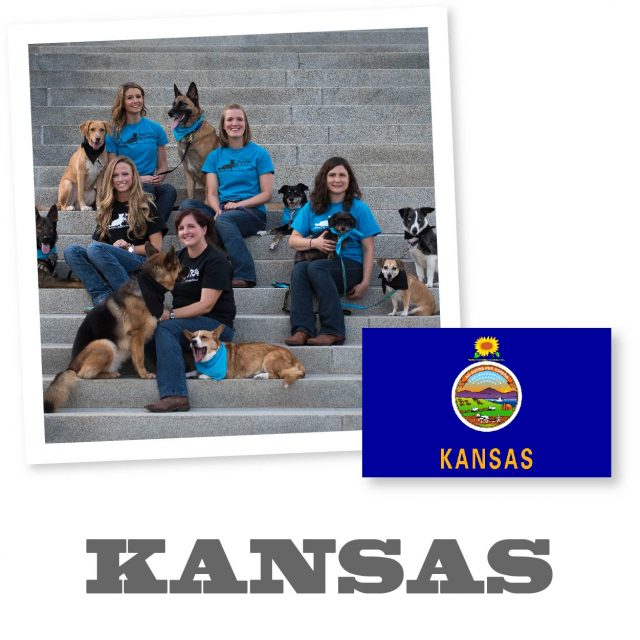 Camo Cross Dog Training is a dog sports center offering classes for puppies, agility, rally, flyball, scent work, and more. They also sell premium pet supplies such as dog food, treats, and canine enrichment toys. Their motto sums it all very well: Unlocking the potential in your best friend.
Wanting to start a business that would allow them a better opportunity to juggle home life, combined with a love for dogs, is where Camo Cross Dog Training got its start. Watching people become successful at connecting with their dogs and getting more enjoyment out of the relationship is daily motivation. That motivation is necessary, considering the advice the owners at Camo Cross Dog Training would tell others: running a business is more than just doing what you love.
Their best advice: At times, you'll be an accountant, marketer, salesperson, and in public relations. Multiple hats are necessary. Remember your motivation to get through the tough times.
Kentucky
Whiskey Bear
Founded: 2017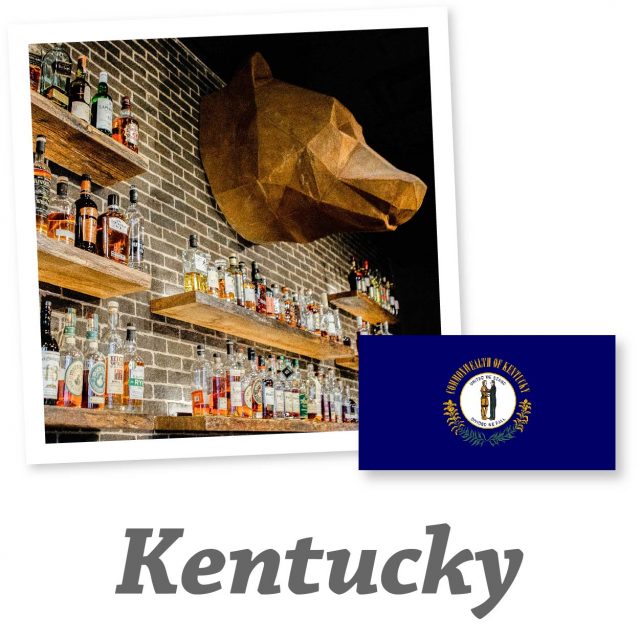 What better way to celebrate Kentucky's heritage than with bourbon and whiskey? Whiskey Bear, located in a popular food hall, is a full service bar featuring an extensive selection of both, as well as a carefully curated beer and wine list. They create classic cocktails made with fresh ingredients in a hip atmosphere.
The impetus for Whiskey Bear was a love of everything whiskey, as well as the opportunity to meet and serve people from a variety of backgrounds. That fits in with the owner's personal philosophy of surrounding yourself with people who are much smarter than you are.
Fun fact: How do you come up with a whiskey joint named Whiskey Bear? You ask your 18-month old daughter. True story.
Louisiana
Mid-City Animal House
Founded: 2011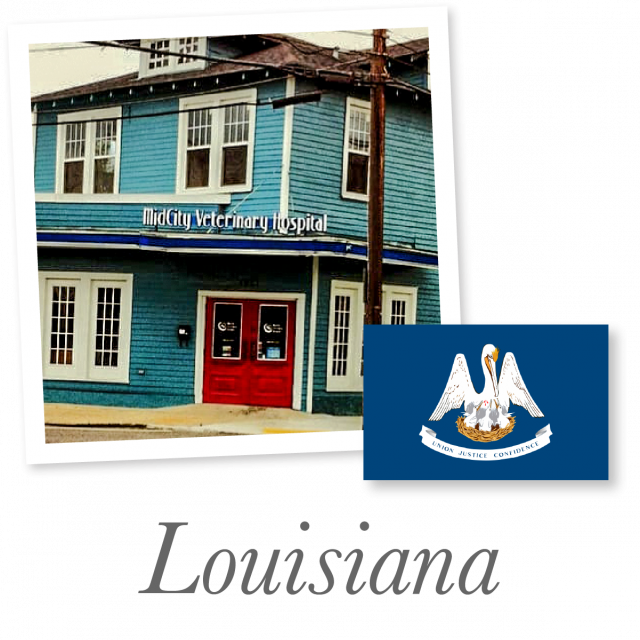 Mid-City Animal House is a boutique pet care facility located in New Orleans. They also offer grooming and doggie daycare that include social interaction with other playful pups, indoors and outdoors, with scheduled play time and personal attention from the staff.
Personal experience working long hours and wondering if her dog was being taken care and getting social interaction—instead of being locked inside all day—led to her idea to launch the business. Learning about the daycare concept was the motivation it took to start her own business, turning her own day job into caring for others pets.
Her best advice: Starting your own business is never easy, but as the owner of Mid-City Animal House would tell you, the first step is to identify what you want out of your business, and to keep those goals in mind as you start and go through the process.
Maine
Mike's Clam Shack
Founded: 1991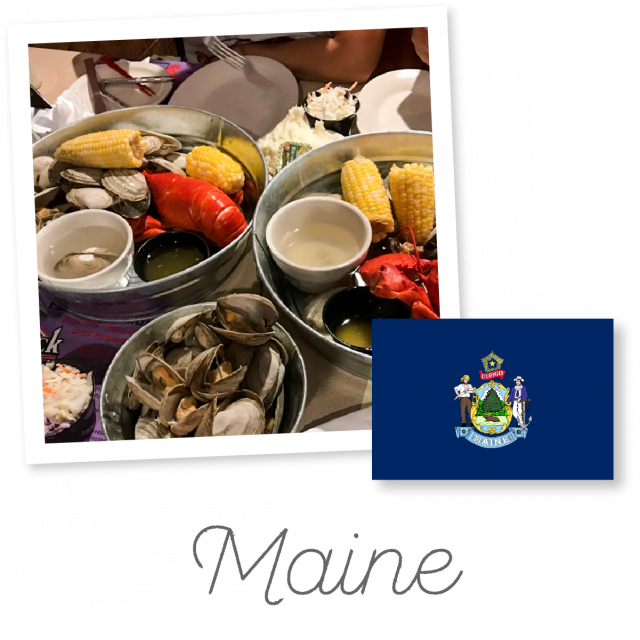 Don't let the name fool you. The name might say it's a shack, but Mike's Clam Shack is anything but. While Mike's started small in 1991, it now boasts a 400 seat restaurant with 120 staff and a two-hour wait at the door in the summer.
The founder of Mike's Clam Shack spent years working in the food industry before deciding to start his own eatery. It was "one room with a window and a dream" and now has an impressively educated staff—people with degrees in finance, accounting, pharmaceuticals, engineering, graphic design and the hospitality industry—who love what they're doing now.
His best advice: How do you grow a business from a little room to 400 seats? According to the owner, slow and steady wins the race.
Maryland
The Bluebird Cocktail Room
Founded: 2017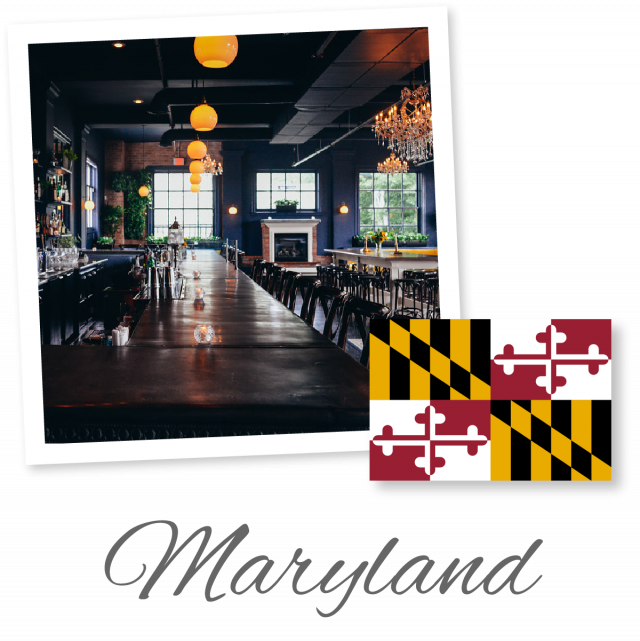 The Bluebird Cocktail Room, owned by a husband and wife team, is a literary themed cocktail bar located in the Hampden neighborhood of Baltimore. They specialize in classic and innovative cocktails featuring hand-carved ice.
The owners met while working in the restaurant business, and decided to open their own establishment. They especially wanted to start something that allowed them to express their creativity, which can be clearly seen in the uniquely beautiful decor of The Bluebird.
Connecting to the community is important; in keeping with their literary theme, they've teamed up with a local non-profits to give away free books, stocking free books throughout the bar for guests to take with them when they leave.
Their best advice: It seems fitting that the advice the owners have for other business owners is to keep educating and inspiring your staff—they are your greatest asset.
Massachusetts
Lucky Finn Cafe
Founded: 2013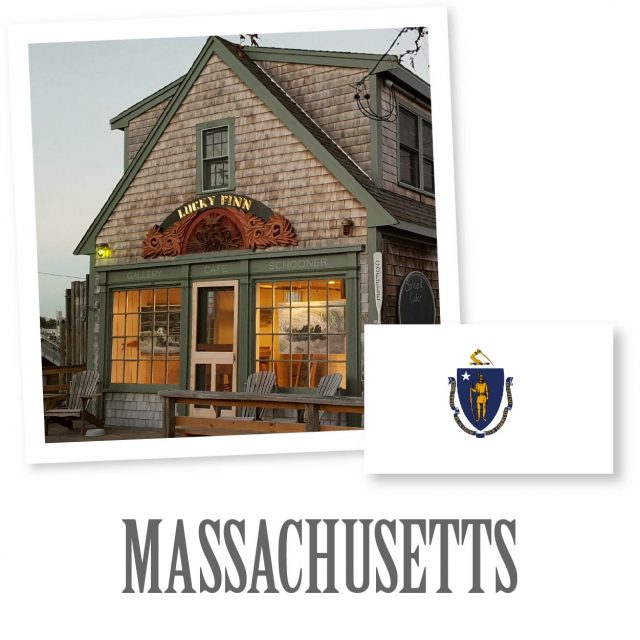 Perched at the edge of the Atlantic Ocean, the Lucky Finn Cafe offers specialty coffees, teas, treats, and meals. Whether eating inside, on the back deck, or lounging on the Adirondack chairs out front, customers have a year-round view. People may recognize the building the cafe is in if they saw the 1987 movie "The Witches of Eastwick", starring Jack Nicholson, Cher, Michelle Pfeiffer, and Susan Sarandon.
Lucky Finn Cafe was born out the need for the owners to make some changes in life, and has since opened the door to meeting a lot of new people (and their stories) each day.
Their best advice: Over the years the owners have learned one key to success: try to make things as easy as you can for yourself. This principle is what led them to use When I Work in the first place, after struggling with a mishmash of employee scheduling options.
Michigan
Nelis' Dutch Village
Founded: 2013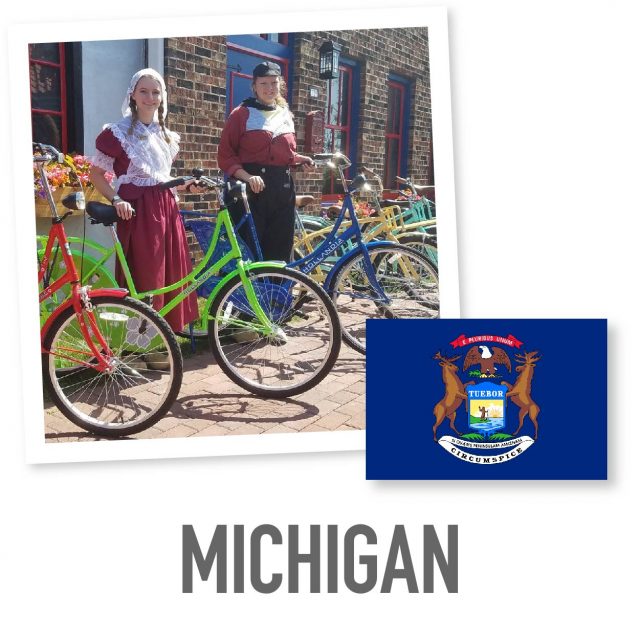 Nelis' Dutch Village is a theme park that celebrates Dutch heritage, complete with gift shops, cafe, pub, rides, and a petting zoo. When you visit the village, you'll see ambassadors walking around dressed in traditional Dutch costumes, complete with wooden shoes, demonstrating traditional Dutch crafts and Klompen dancing demonstrations.
This is a family owned and operated business, and has been for 60 years, on into the current third generation. From teenage gardeners all the way up to the president of Nelis' Dutch Village, this is a company where everyone knows your name. This is a community-oriented company, and to show it, this year, in honor of their 60th anniversary, Nelis' Dutch Village will be holding events through the season to benefit non-profit organizations in their community.
Their best advice: After many years in the business, this company has a unique hiring tip for other businesses: hire for personality and eagerness instead of fixating on a specific skill set. Skills can be trained, but personality can't. For customer service businesses, especially, personality is crucial.
Minnesota
Thumbs Cookies
Founded: 2012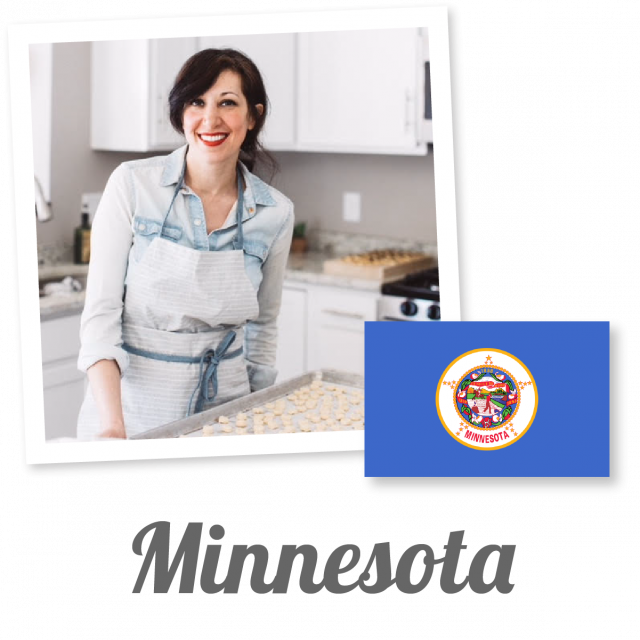 Thumbs Cookies is spreading buttery joy, one delicious cookie at a time. Using a family recipe, the founder, known as "the cookie lady" to her customers, found out that the cookies weren't as well known outside of where she grew up.
How handmade are they? Every single chocolate chip in each tiny cookie is still done by hand. That attention to detail isn't lost on customers. Actor and comedian Kevin Hart had the cookies at an event and loved them so much that he came back twice for more.
Her best advice: Getting started in a business often seems messy and feels like a failure at times, but the owner of Thumbs Cookies would tell you those failures are simply hurdles, and to stay in the game.
Mississippi
Snaparazzi Photobooth Co LLC
Founded: 2011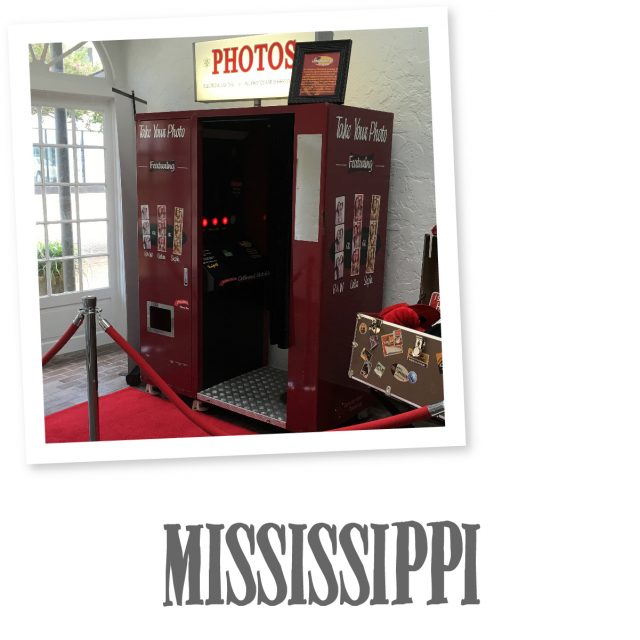 Snaparazzi Photobooth Company specializes in event photography, capturing images that fit the look and feel of the event. They offer a variety of packages for different events, whether it's just a day, many days, long-term or permanent. Snaparazzi ads fun to the event, but it can also create images that can be used for PR and other marketing purposes.
To capture an event and interact with people for the optimal image means you need to enjoy working with people, and the owners of Snaparazzi would tell you that they enjoy the mix of creativity and working with customers.
Their best advice: With all of the high-tech camera equipment, you might be surprised at what Snaparazzi's best advice is: make connections with your customers on a personal level. This can help overcome most objections a customer may have, even cost.
Missouri
The Kansas City Clothing Company
Founded: 2014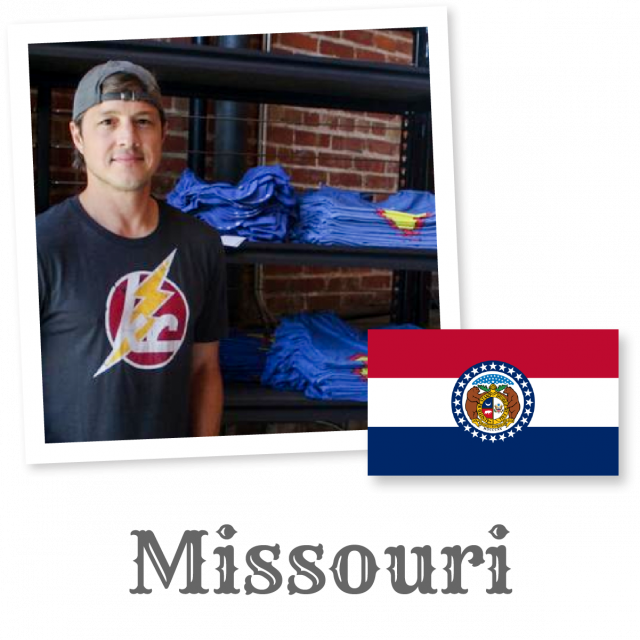 The Kansas City Clothing Company focuses on local, unique, and original designs. Along with their own clothing designs, Kansas City Clothing is committed to working within the community by helping charitable organizations raise money using their business as a platform.
Their work hasn't gone unnoticed. At the 2015 Makers Faire in Kansas City, they won the "Maker of Merit" award their first time out.
The Kansas City Clothing Company was born out of frustration with trying to work within the constraints of corporate structure and, even more importantly, a love of "badass gear."
Their best advice: For anyone wanting to try a similar venture, the advice the owners would give you is to keep your day job until you don't have enough time for it. Keep your eye on the dream, and then work until the timing is right.
Montana
Black Tie Ski Rentals of Big Sky
Founded: 2004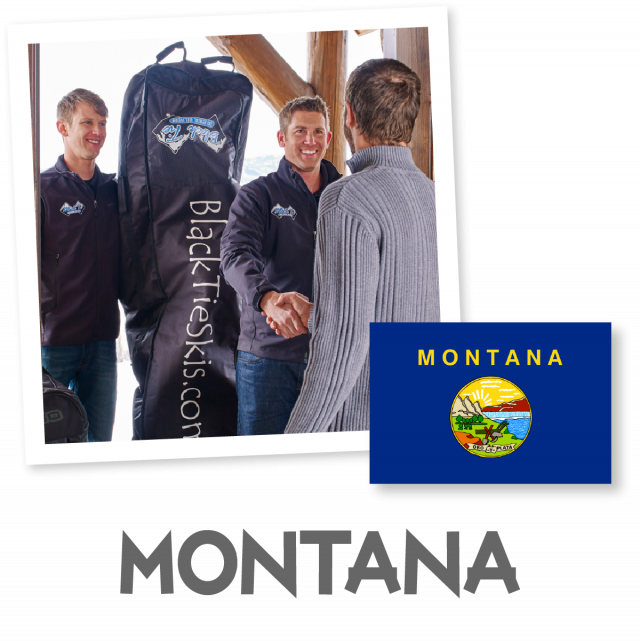 After managing a ski shop, the opportunity to run his own business presented itself, and so the owner of Black Tie Ski Rentals leapt at the chance, but with a slightly different twist. Think ski rental, with delivery. Instead of dragging lots of ski equipment with you on vacation, Black Tie Ski Rentals will deliver ski and snowboard equipment to where you're staying. Or, as they might say, they get to deliver the fun part to your vacation.
The business started out of a two car garage with one employee, but now operates out of a 2200 square foot shop with 20 employees.
Their advice: Getting there wasn't easy, but one tip that helped is to realize that even though lots of well-meaning people around you will have great ideas, you need to go with your own instincts.
Nebraska
Burrito Envy
Founded: 2015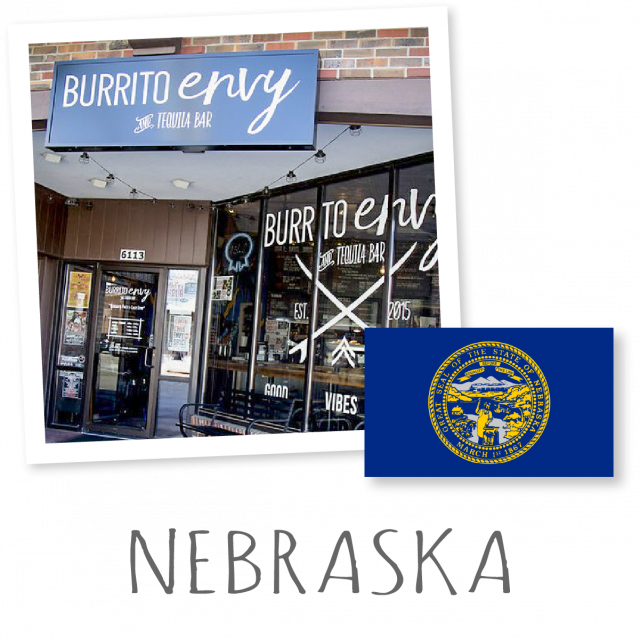 Burrito Envy strives to come up with fun new food ideas that are exclusive, which is why it makes sense that they are the first and only sushi burrito joint in Omaha. The whole team is enthusiastic about creating unique food and providing friendly service while providing a relaxed environment for customers to enjoy the food.
The owner of Burrito Envy, who is originally from San Diego, inherited his entrepreneurial spirit from his father. He purposefully chose an eclectic area to start his business. While he'll admit that starting your own business is a scary prospect, waiting around for the "perfect time" is a trap.
Their best advice: When you are at the point where you're more excited than scared, take the leap.
Nevada
Sugar Love Chocolates
Founded: 2015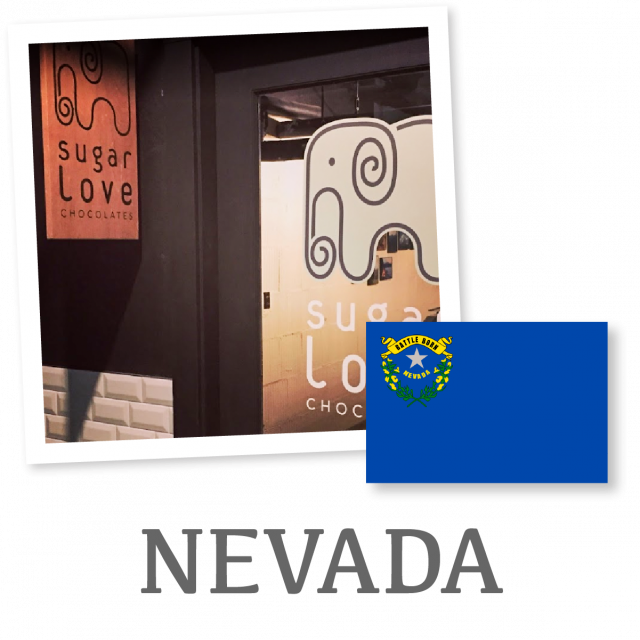 You can get your chocolate fix in person and online at Sugar Love Chocolates, which has both an online store, and a physical location in Reno, Nevada. The owner of Sugar Love Chocolates admits to falling in love with chocolate shortly after learning about it in 2004, and has continued to hone her expertise. It's no secret that chocolate brings a lot of joy to people, and that's part of the pleasure she has each day at work.
A unique aspect of Sugar Love Chocolates is education, done in a way that connects with the community and introduces them to what they're doing in the shop. Through "Sugar Love University", people can learn about chocolate the best possible way: eating it. They learn about history, geography, and even gender studies—all through the lens of chocolate.
Her best advice: What kept her going in the early days, and even now, was to find and connect with peers and then to keep them close. Without that, it's easy for a small business owner to feel isolated and that the struggles that are happening are all on you.
New Hampshire
Urbane Exchange
Founded: 2003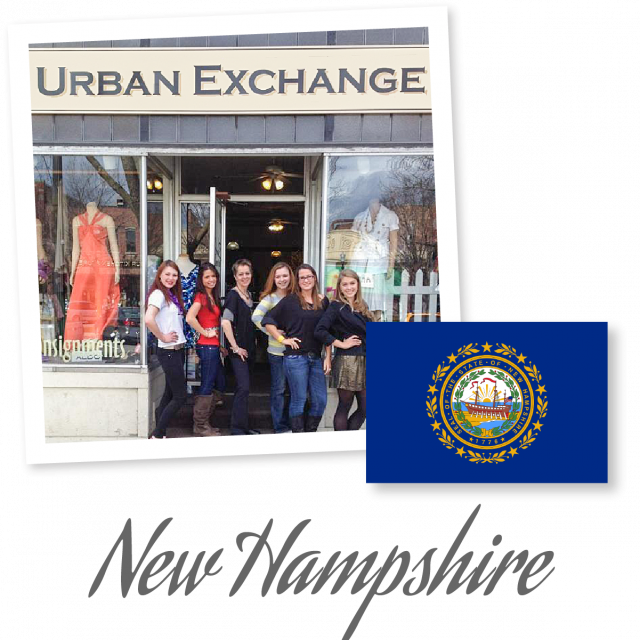 Urbane Exchange is an upscale women's designer clothing consignment boutique which carries a variety of brands, purses, shoes, jewelry, and accessories. They accept consignment pieces from all seasons, with an eye for quality items that they can sell to customers at a fraction of the retail price.
With racks and decor like you might find in a first-run clothing store, Urbane Exchange brings fashion alongside affordability, and anyone looking for a good deal or a surprise find could spend an afternoon lost in the racks. They also have a children's consignment store called Little Boutique at another location, providing clothing, toys, and furniture to customers.
Their best advice: A consignment clothing store is particularly mindful of clothing trends, but the owners would also recommend being just as aware of social media trends in order to find new ways to promote your business.
New Jersey
Oceanside Seafood
Founded: 2006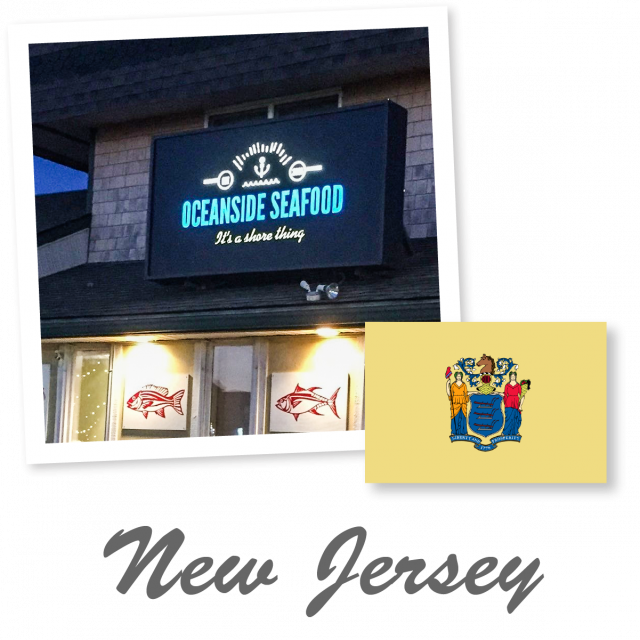 If it's fresh seafood you're after, Oceanside Seafood is your place. Whether you eat in house, or take it home, this BYOB fresh seafood market has something you'll like. After managing a seafood takeout restaurant for nearly 15 years, its abrupt closure inspired the owner of Oceanside Seafood to start her own place. The location of the market used to be a bar, but now serves up every possible seafood concoction you could imagine.
As is common with so many of small businesses, connecting with regular customers is a highlight. In addition, the fast-paced rush of the place, along with employees who are like family, make coming to work every day a treat.
Their best advice: The tips are many but the most important is be ready to work hard! When you love what you do the work is rewarding but it can be long hours, holidays missed with families, and not every customer will always be nice.
New Mexico
Rainbow Ryders
Founded: 1984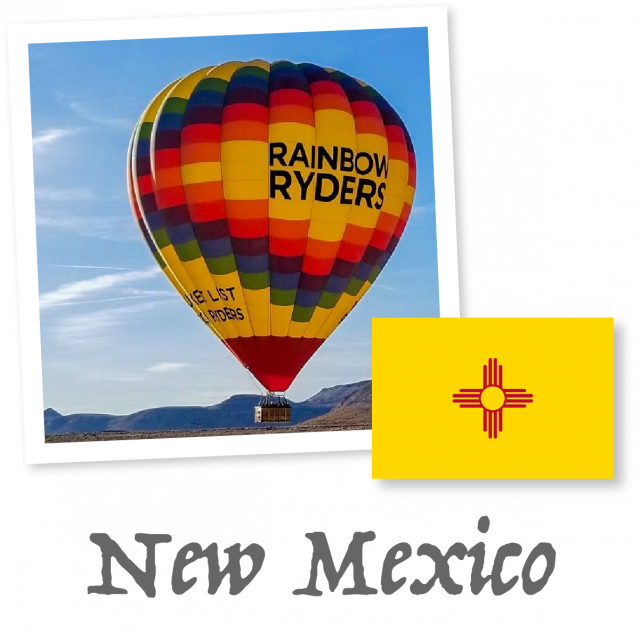 The Southwest region of the country is known for its hot air balloon culture, and Rainbow Ryders definitely has a role in that as the largest balloon ride business in New Mexico and Arizona, and one of the largest in the nation. For nearly 30 years, they have been safely giving people rides across the sky.
Rainbow Ryders are the official hot air balloon operator at the Albuquerque International Balloon Fiesta®; the founder of the company was the originator and organizer of the fiesta, and has won awards for their involvement over the years.
Fun fact: Rainbow Ryders got its start operating one balloon out of a garage, but now has over 30 balloons in four states.
New York
Little Creek Oyster Farm and Market
Founded: 2011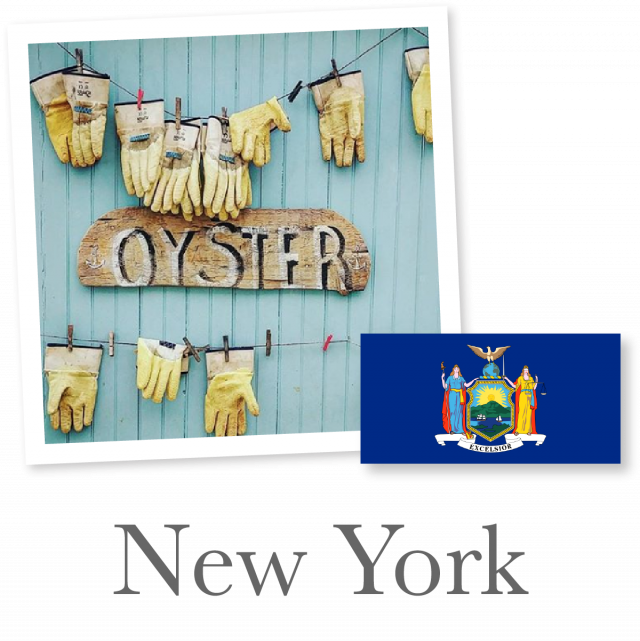 Anyone can serve you oysters, but Little Creek Oyster Farm and Market lets you participate in the entire process simply by visiting their farm-to-table establishment. They grow, shuck, and serve their oysters, and in just four years, have grown to be a regional leader.
Visitors can rest assured that they are an environmentally and socially conscious business, and the owners hope that they leave not only with a good experience, but armed with knowledge. Little Creek Oyster Farm and Market is the only place on the East Coast that both teaches and allows customers to shuck their own oysters. They even have a vintage van that allows them to bring the experience to parties and events.
Their best advice: Little Creek Oyster Farm recommends flexibility. Look for change opportunities, and allow your plan to evolve as you and the business do. Pay attention to what works and what doesn't, and don't be afraid to use data instead of emotion when you make decisions even while you pay attention to gut instinct.
North Carolina
The Puzzle Piece
Founded: 2011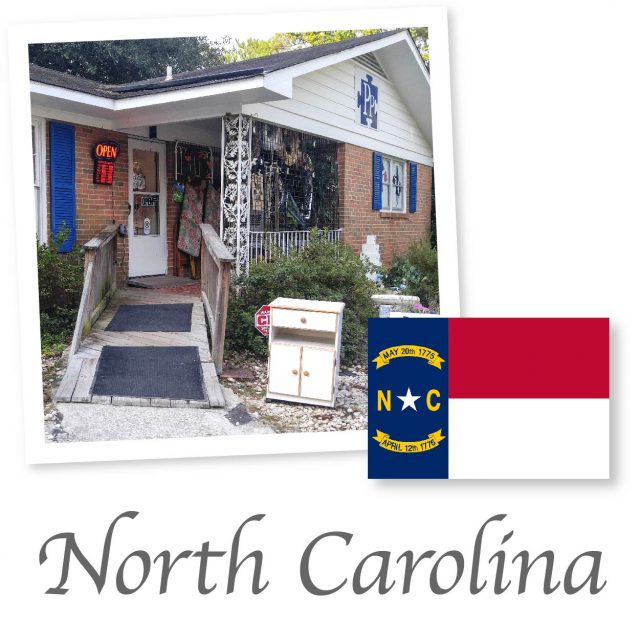 The Puzzle Piece is a consignment shop that resells quality items at prices a family can afford. While the name might make you think this is a store specializing in puzzles or, as is often the case, a daycare, it's actually connected to the family who started the shop. Autism is represented by a puzzle piece, and this store was started to help support the owner's autistic son as he becomes an adult.
One of the best parts of owning The Puzzle Piece is simply connecting to customers and consignors; it's that relational aspect that is so unique to small businesses.
Their best advice: Starting a business is hard work, and the owners of The Puzzle Piece note that new business owners should expect little to no self pay for the first two or three years. Patience is necessary when owning and operating a small business.
North Dakota
Red Pepper
Founded: 1961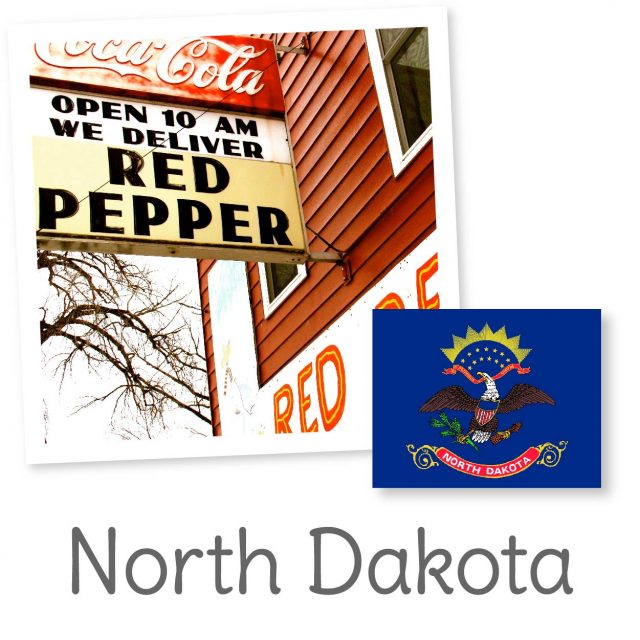 The Red Pepper, a taco and grinder shop, is locally famous. It is especially popular with the university crowd in Grand Forks, North Dakota. In 2012, they topped Esquire Magazine's list of "The Best Late-Night Joints in the USA", and locals could agree.
There are three Red Pepper stores, with a fourth preparing to open soon. Fans of the Red Pepper are dedicated in their love for the brand; the restaurant has shipped grinder sandwiches to every state in the country, and Matt Greene, from the LA Kings, brought the Stanley Cup to the Red Pepper for an after hours party, using it to hold the restaurant's famous white sauce.
The current owner of the Red Pepper took over after his father passed away in 1997, continuing the legacy that his parents had built over the years. Knowing that he is expanding what they started beyond what they ever thought possible inspires him each day. Part of the success is a willingness to work hard every day, but also a philosophy of treating employees with high regard.
Fun fact: When I Work is based in Minnesota and as such, we have several employees who hail from North Dakota and all know and love Red Pepper. Recently one brought back their famous "chip sauce" and the When I Work team could not get enough.
Ohio
Manitou Candle Company
Founded: 2017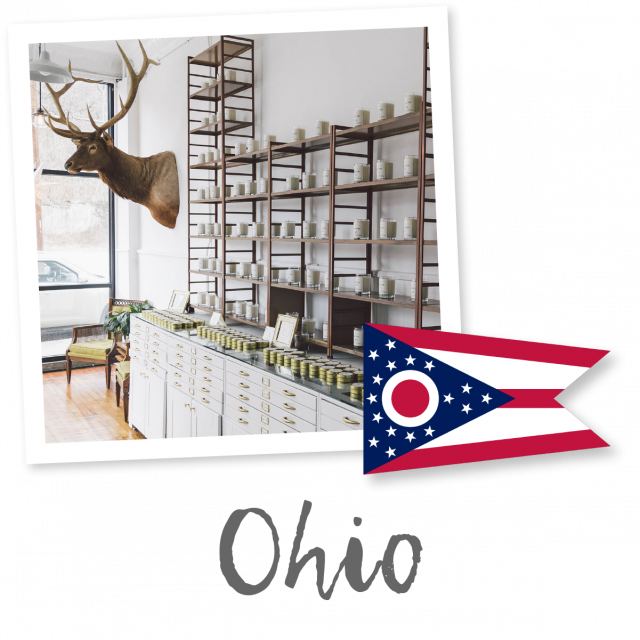 Manitou Candle Company sells small-batch hand-poured candles in a former historic bank building in Cincinnati, Ohio. The mix of the mid-century architectural space, clean interior lines and decor, and the incredible scents of the candles makes shopping at Manitou Candle Company an unforgettable experience.
The owner and founder of the company draws inspiration from Northern Michigan's North and South Manitou islands, where she spent her summers growing up.
Fun fact: She got her start by making candles for guests at her wedding and fielding a deluge of requests for more, soon opening her own shop, complete with a Candle Workshop in the back of the store to allow people to learn about candle making while forming connections.
Oklahoma
Green Bambino
Founded: 2009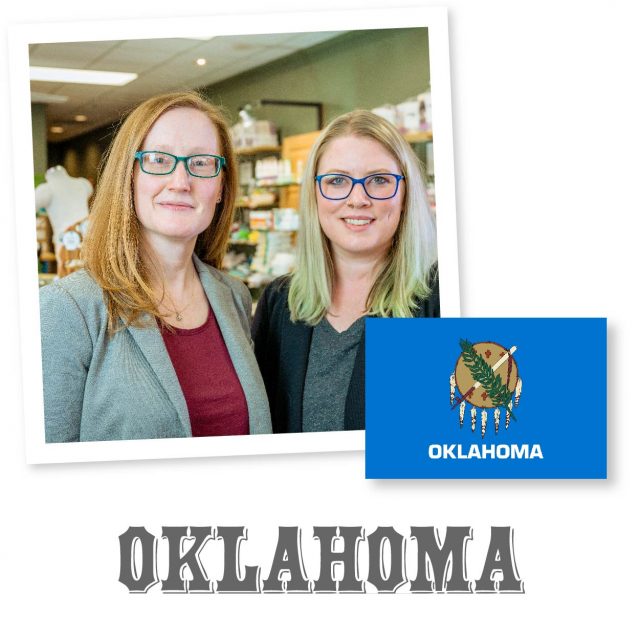 Located in Oklahoma City, Green Bambino is where parents go to find a broad selection of eco-friendly and natural parenting resources on nearly everything imaginable.
The owner of Green Bambino realized that such a resource did not exist in her city, and she wanted to start a business that would make the journey of parenthood much less overwhelming. Experience working for other small businesses, combined with a knowledge of the types of products that would be featured in the shop, made starting a business such as Green Bambino entirely feasible.
The store, located where a popular local restaurant used to be, offers the owner new opportunities and experiences every day, which has turned out to be a relief for someone who admits to not desiring a job where everyday is like the one before.
Her best advice: Reading and implementing the book Profit First, by Mike Michalowicz, has drastically improved the bottom line for Green Bambino, and comes highly recommended.
Oregon
Creswell Bakery
Founded: 2008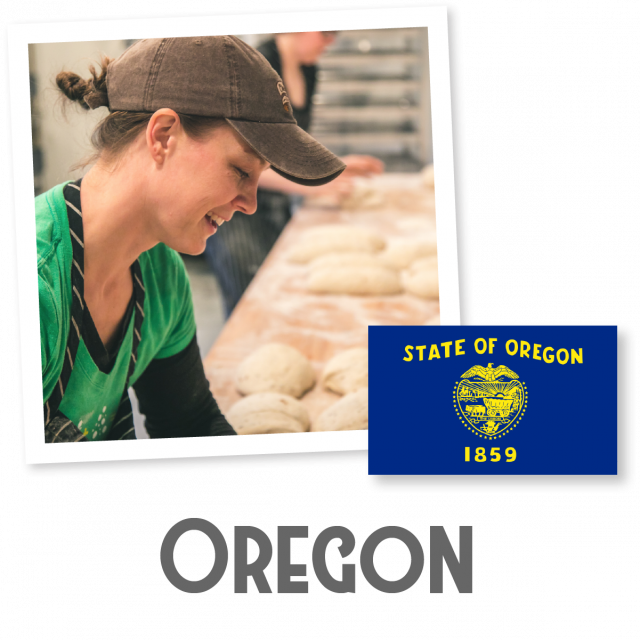 Creswell Bakery is a well-known destination spot for foodies who look for food made from scratch, using local ingredients. Baked goods, breakfast, lunch, and more are all available; when you walk in, the smell of fresh baking hits your nose and invites you to stay and sit in the casual environment.
When you eat at Creswell Bakery, you're supporting the local food system. They even raise their own beef and smoke their own bacon.
The founder of Creswell Bakery, armed with culinary training and extensive experience, has one simple motivation: making people happy with food. She loves watching families and friends gather at the bakery to spend time together.
Her best advice: She'll be the first to admit that running your own business means behind the scenes work of scheduling staff, paying bills, answering emails—unless you learn to run your business properly, you'll miss out on actually being able to do the thing you love. Find tools and systems that help you take back your time.
Pennsylvania
Skip's Candy Corner
Founded: 1993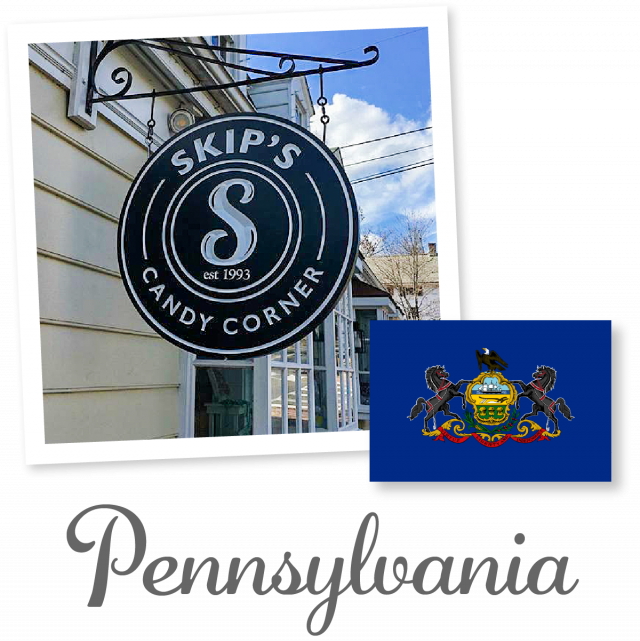 Skip's Candy Corner serves up tasty sweets and memories. This old fashioned candy shop features handcrafted chocolates, fudge, gourmet chocolate pretzels, and more, made there on the premises. They even have a facility dedicated to being peanut and tree nut free in order to provide candy for those who are allergic. Being creative with the treats they make is what makes each day fun.
They would tell other businesses to listen to advice that others in your industry give you. It might not apply to you now, but in the future you may find it useful.
Fun fact: Skip's Candy Corner is a family business, started by a retired Philadelphia fireman and passed on in the family.
Rhode Island
The Tree House Tavern
Founded: 1979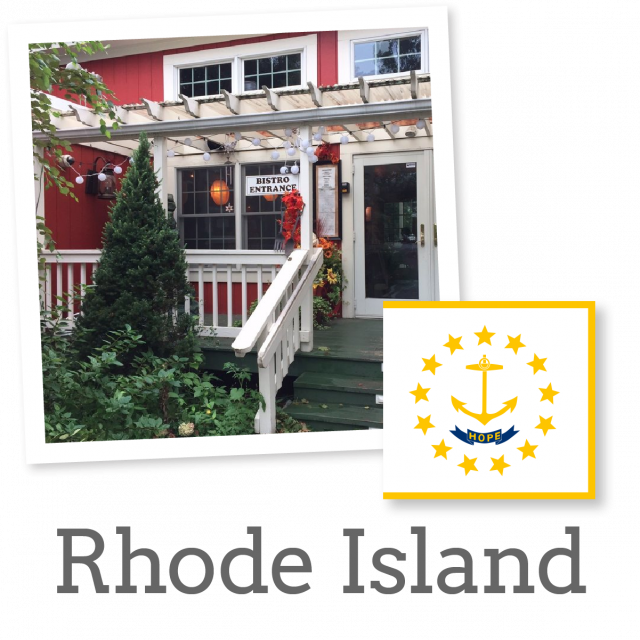 The Tree House Tavern is family owned and operated, originating as an 1800's farmhouse that was turned into a tea room and florist shop in 2000. It has since evolved into a full restaurant with an in-house bakery. Patrons can enjoy the beautiful gardens and outdoor seating that surround it, or choose one of several unique rooms inside. They serve craft cocktails, unique beer, and bistro style foods with a modern twist.
What makes it easy to come to work each day? Seasonal changes in the menu, the beautiful gardens and a love of flowers, and, of course, outstanding employees and customers who become like family.
Their best advice: When it comes to running this successful business, the owners would suggest that it's good to step back frequently, and reassess where you are and where you're going.
South Carolina
Kingstree Hardware
Founded: 1975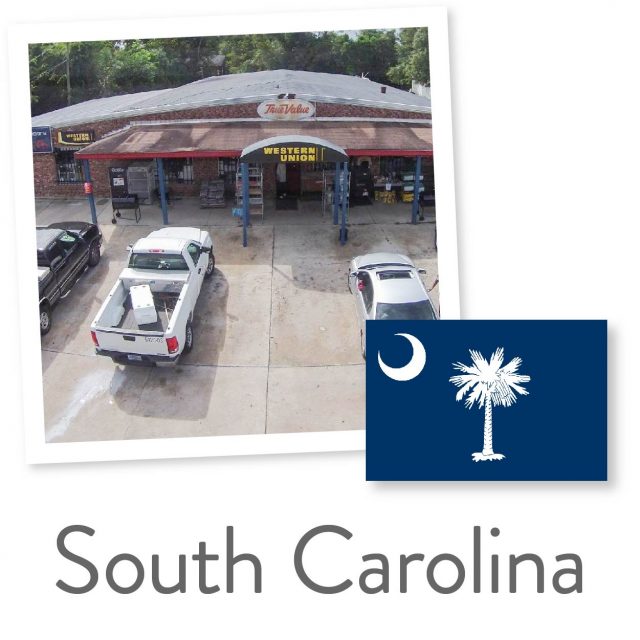 Kingstree Hardware is a third generation, family owned and operated business. What started as a small 500 square foot shop has grown to a large facility. Their goal is great customer service, making any customer's project (big or small) easier to manage. They provide products from yard, home, garden, electrical, and more, literally helping to build their community.
The current owner grew up in the store, and it is like a second home to her. The relationships Kingstree Hardware has made in their community over 43 years of business are priceless. Some customers have been loyal since the day it opened, and stories abound.
Their best advice: When you are a community staple, it's good to remember that respect goes a long way. Respect your customers and your employees, and maintain those close connections that have built your business.
South Dakota
Chelsea's
Founded: 2009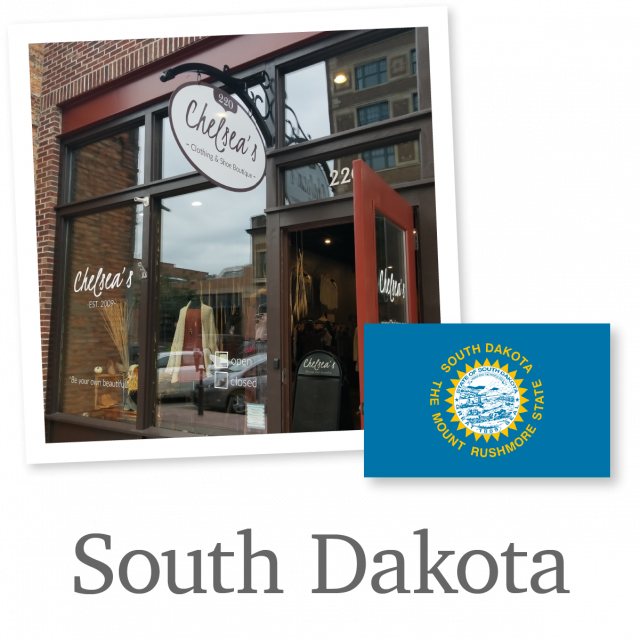 Chelsea's, which originally opened in the small town of Chamberlain, South Dakota before moving and expanding to Sioux Falls, is a women's boutique that sells clothes, shoes and accessories, but with a twist. Their main goal isn't merely making lots of sales, but to help empower women find an inner confidence. To do this, they hold monthly events that foster confidence in women, personal styling sessions, and unique one-on-one customer service.
The founder of Chelsea's wanted a place where women could find community with each other, and be open and unafraid to be vulnerable. The lives of many women have been impacted, more than you might expect from a clothing store. Positive reviews from women reveal that it's more than just the shopping; Chelsea's is doing an excellent job at helping women find courage in their lives. Some even put "Chelsea's Boutique Advocate" as their job description on Facebook!
Their best advice: From a business like this, it makes sense that the advice Chelsea's would give other small business owners is that you need to know why you want to start a business, and that money shouldn't be the only goal. What is the bigger purpose behind what you do?
Tennessee
Frost Bake Shop
Founded: 2004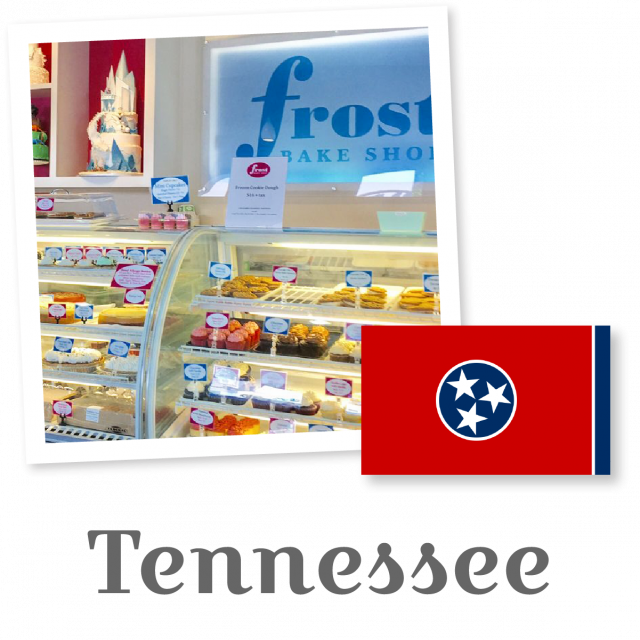 At Frost Bake Shop, you can have your cake and eat it, too. A made-from-scratch bakery, Frost Bake Shop specializes in cakes (including customized cakes), but they also offer cupcakes, cookies, pies, and cheesecakes. Walk in, look at the cases, start drooling.
Located in Memphis, Frost Bake Shop took it on themselves to raise the bar of what was available in their city. They wanted to offer great desserts that would bring smiles to the faces of their customers.
Frost Bake Shop began as a wholesale business out of an apartment, branching into a resale store in 2013. They now have a second location, and some of their items are sold on the Williams-Sonoma website to be shipped anywhere in the United States. That pattern of growth hints at a key approach to their business, which is to be a company of continuous improvement.
Pro tip: Address problems, learn from your mistakes, and see "failure" as an an opportunity for feedback instead.
Texas
Black's Barbecue
Founded: 1932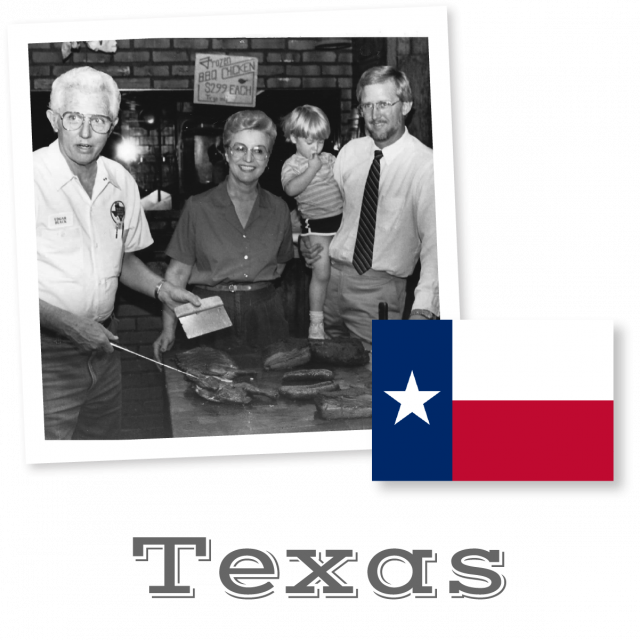 Black's Barbecue is the oldest Barbecue Restaurant in Texas that is still owned and operated by the same family. Started by Edgar Black Sr. as a way to market his own cattle, the business was passed down to his son, Edgar Jr., and his wife Norma Jean who worked side by side for over 60 years. Kent Black now works alongside his two sons as the family legacy continues in multiple stores. Needless to say, Black's has perfected their barbecue to an art form, and helped to shape the future of Texas Barbecue.
How do you keep a business going for so long? The family, and the friendships, those moments were everyone sits down to eat and enjoy a great meal, and smiles and laughter spill out. Black's Barbecue has one goal: make people happy every day, through great food. They use top-quality ingredients along with a well-kept fire and simple seasonings to meet that goal.
There are many things the owners of Black's enjoy—building the fires, seasoning the meats—but the key to success has been being willing to work on the business, not just in it. That means stepping back from daily duties to make sure employees are trained, trusting others to do the job you've trained them for, and finding tools that help the business run smoother, like When I Work.
Utah
Magleby's
Founded: 1979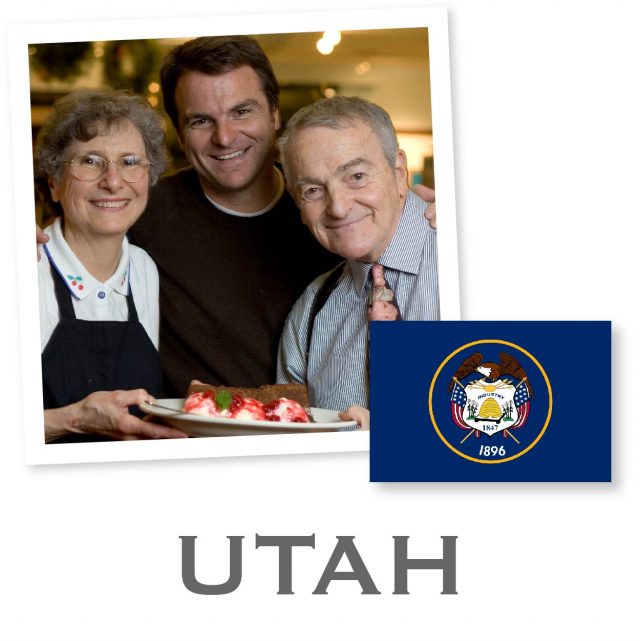 Magleby's is a mixture of catering (including same-day) and several restaurants. This family run business has been a Utah Valley favorite for over three decades, with the original restaurant known for customers being greeted at the door with delicious warm breadsticks. Food ranges from steakhouse fare to Italian, and the menu has maintained customer favorites over all of those years. The desserts are family recipes, and are legendary among customers.
It comes as no surprise, after all of those years and a loyalty to customer menu favorites (unusual in the restaurant business), that creating lasting friendships with customers through food that they come back for is the driving force behind the business. That's why Magleby's focuses on the long term. It's not about the money you can make today. It's about being around for decades. Sometimes short-term sacrifices are necessary for long-term success.
Vermont
Hyde Away Inn
Founded: 2015/1949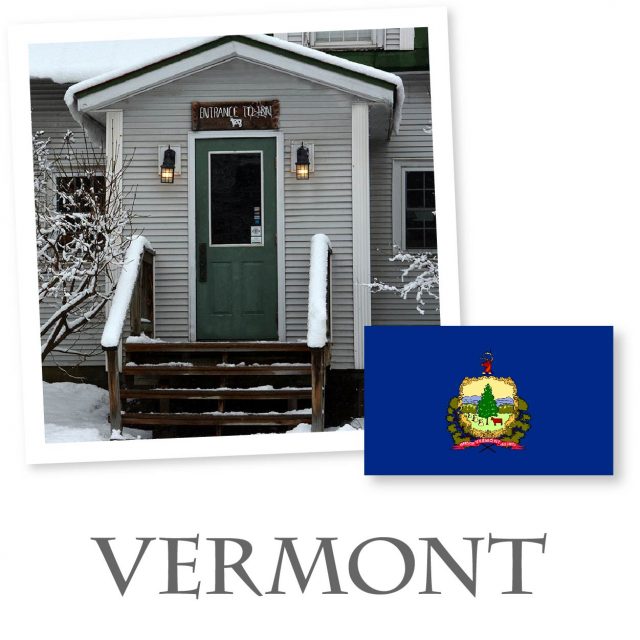 The Hyde Away Inn is located in the heart of the Mad River Valley in Vermont, near three ski areas. It has been in business as a lodge for nearly 70 years (originally called the Ulla Lodge, Ulla being the Norse God of Snow), but it is now as well-known for its restaurant as it is for its lodging. Locals and visitors alike flock to the Hyde Away Inn to dine, thanks to the excellent work of their chef, who has many years of experience in the fine dining industry.
The Hyde Away Inn has a cozy ambiance, friendly staff, and several dining areas including an outdoor area. Repeat guests tell the owners how much they enjoy the atmosphere of the place. It's not only the guests who are appreciated, however.
Their best advice: The owners of Hyde Away Inn believe that it's important to value each person who is at the core of your success. Then, be prepared and open to gradual change and always keep improving.
Virginia
Smiley's Ice Cream
Founded: 2001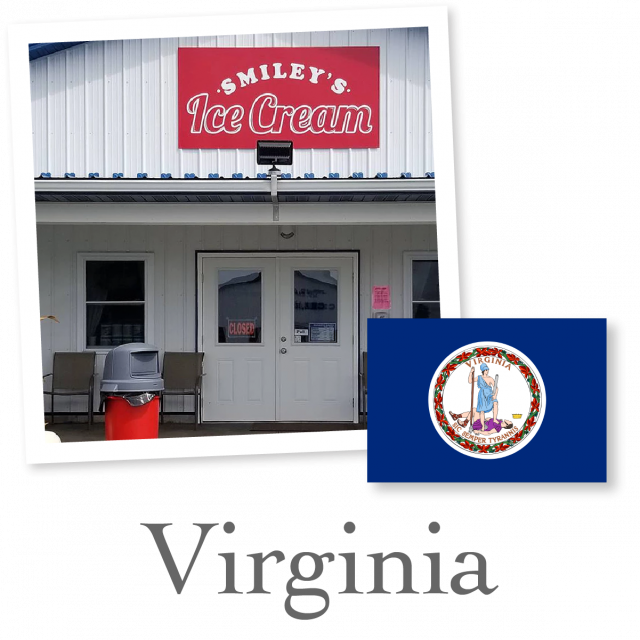 A love of cooking and baking, and the memory of eating homemade ice cream on the back porch as a child, is what led to Smiley's Ice Cream. That, and being a college student looking for a way to earn a steady income by selling ice cream at a farmers market.
Putting flavor and simple, quality ingredients first, the ice cream business quickly grew into a mobile business. In June of 2017, Smiley's Ice Cream opened their first brick and mortar shop on the grounds of Mt. Crawford Creamery, a family run dairy establishment. It's a match made in ice cream heaven, with the creamery supplying the fresh milk and cream for the ice cream. There's no fresher ice cream than that made 75 feet from the milking parlor.
The owner of Smiley's Ice Cream acknowledges a penchant for leaning into challenge is what has brought success. When people have said that something wouldn't work, it becomes all the more important to prove them wrong. Respecting the thoughts and opinions of twelve employees, and wanting to see them grow, is also crucial. That leads to trust and respect, and a growing business.
Their best advice: It's not what you know but who you know that will get you the furthest in business. Surround yourself with great people. Be kind to others. You won't have all the answers but with a helpful network you can find them.
Washington
3 Sisters Market
Founded: 2013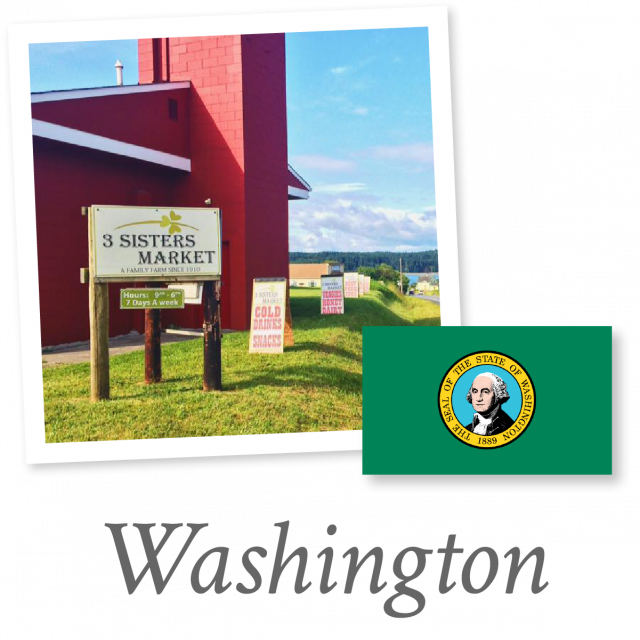 A fifth generation family farm on Whidbey Island, 3 Sister Market started when the demand for their meat products grew faster than what they could provide at farmers markets. They focus on local foods, goods, and more, all from Whidbey Island or Washington state. Customer satisfaction and top-notch products are their goal, especially since customer demand for their products is what spurred them on to expand.
Sharing a meal around the table with family and friends is a universal joy, and 3 Sisters Market sees themselves as part of the first step to that in their region. They also make connections not only with locals, but people from all over the world.
Their best advice: A lot has changed since the farm was established on the island in 1910, and the best advice 3 Sisters Market has to offer is to keep going, keep changing and evolving, and listen to your gut.
West Virginia
Kin Ship Goods
Founded: 2009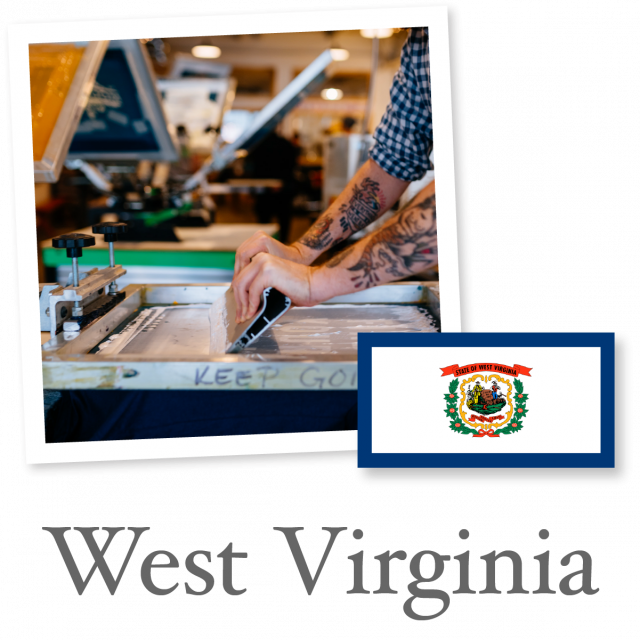 There comes a moment for some when you realize that what you're doing for your employers, you could be doing for yourself in your own business. Kin Ship Goods, a small apparel and homewares brand located in Charleston, West Virginia, got its start from just such a scenario. They screenprint most of their goods in an on-site studio, and find inspiration all around them, from the perfect to the imperfect, from starry nights to peeling paint. On any given day, you'll find two senior beagles wandering the shop.
Kin Ship Goods operates on the idea that mistakes are opportunities to learn and improve, instead of becoming a fear of losing a job.
Their best advice: Trying to reach a customer base that is too broad is a bad move. Find your people through the idea of attract and repel instead of chasing after everyone.
Wisconsin
Kickapoo Coffee – Milwaukee
Founded: 2015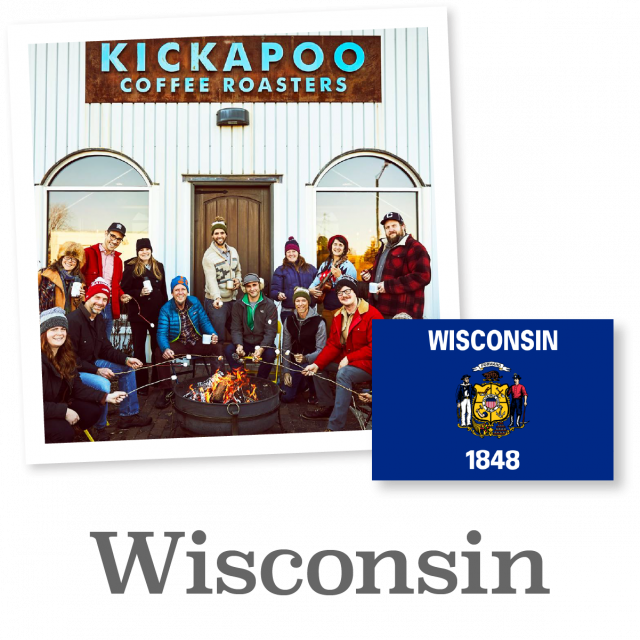 Kickapoo Coffee is a quality-focused coffee roasting company with a cafe located near the Milwaukee Institute of Art and Design. They are passionate about sustainability and hospitality, with opportunities and information about fair trade and organic coffee on their website. Kickapoo Coffee hopes to empower coffee-loving consumers to take coffee consumption to the next level.
With a "less is more" approach to the decor and design in their coffee shops, Wisconsin customers get a kind of west coast vibe right on their home turf. Kickapoo Coffee was recently named the most beautiful cafe in Wisconsin by Architectural Digest Magazine, so clearly they  have the ambiance nailed down.
Their best advice: For others who are in the coffee business, or considering starting a business, the best advice they'd offer is to do your research. If you can't find answers to questions during the research phase, ask as many people as you can. Find a role model or a mentor, if possible, and understand that you can't do everything yourself.
Wyoming
MADE
Founded: 2015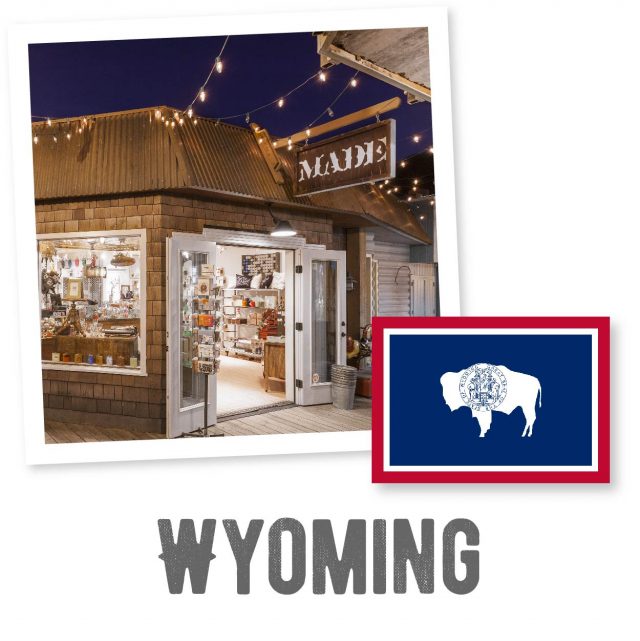 Located in Gaslight Alley in Jackson Hole, Wyoming, MADE is a locally owned gift store that works with 350 different artists from across the country (all items are made in the USA) to provide quality goods to tourists from around the world.
The owner of MADE is an artist himself, and was looking for a way to sell his own work as well as the work of other artists. Jackson Hole was an ideal location, and in 2015, MADE was born. In just a few years, MADE has grown to include 11 employees, a large local following, and an influx of interest from tourists who come to Jackson Hole. They carry over 100 different card and paper artists alone!
Their best advice: In starting a business like MADE, the founder suggests that it's important to tackle the hardest things first, and be sure to hire staff that supports your efforts. Why does who you hire matter? While you can teach the right person what they need to know about your business, you can't teach someone to be the right person.