Just Released: You Can Now Clock In From The When I Work iPhone App
At When I Work, we're always striving to make work better for business owners, managers, and employees. That's why we're making it possible for you to access When I Work Scheduling and Attendance from the convenience of one iPhone app.
What's New in Version 4.1.0
In the recently released version of the When I Work app for iPhone, you will notice the following changes:
– We added time clock, attendance, time sheets, and payroll summary functions (requires attendance module).
– We improved dashboard to be more helpful for employees and managers.
– We made it easier for employees to get to "My Schedule".
– We added Employee Activity view to show managers who's scheduled and who's clocked in.
What You'll See When You Update:
Below you'll find a few images that illustrate what you'll now see in the new and improved iPhone app:
Viewing The Dashboard
You can now see and access your most important and relevant information right from the dashboard. You'll also notice that you can now clock in and out directly from the dashboard.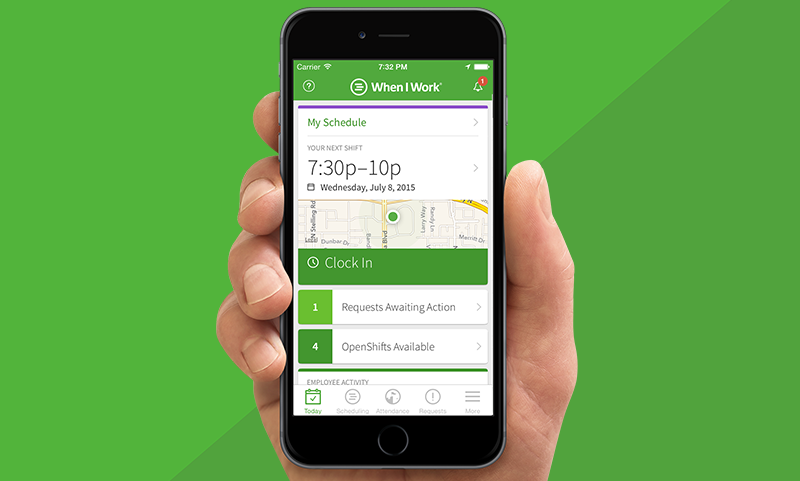 Clocking Your Employees In and Out
As a manager, you can also now easily see who's working when and clock people in and out as you choose.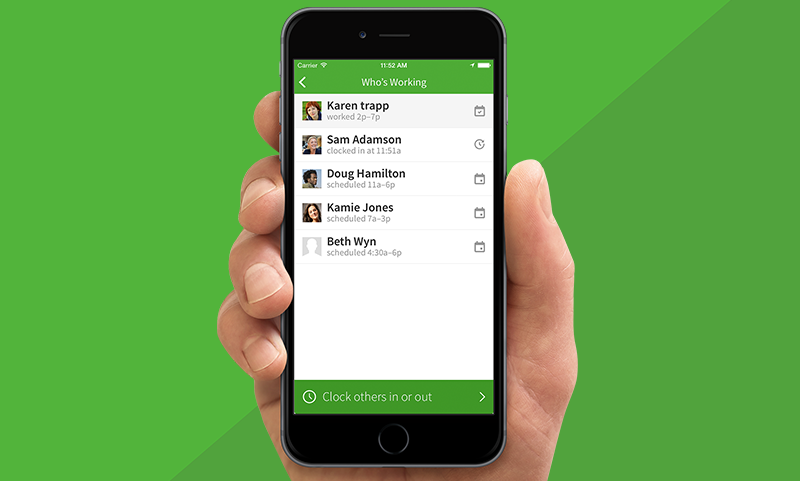 Viewing Your Payroll Summary
Finally, you can review your payroll summary, as illustrated below.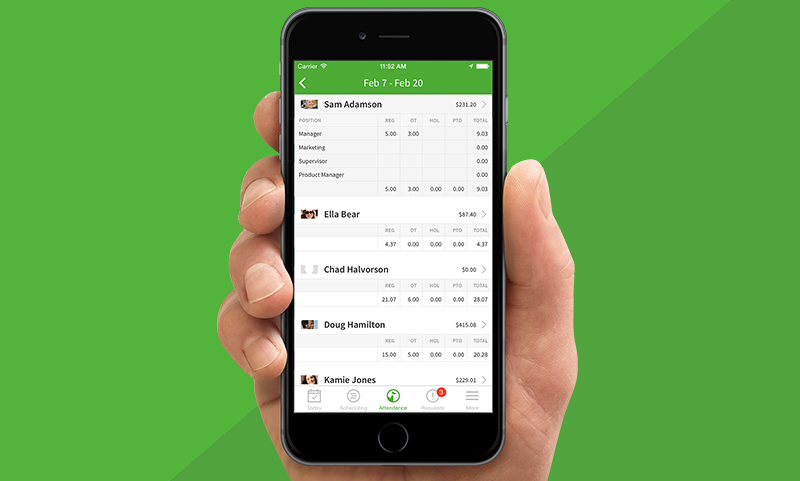 COMING SOON: Total Hours View In Employee Time Sheets
In addition to these updates, you will also soon be able to view and edit employee time sheets from the app. This feature is not live yet, but it is illustrated below: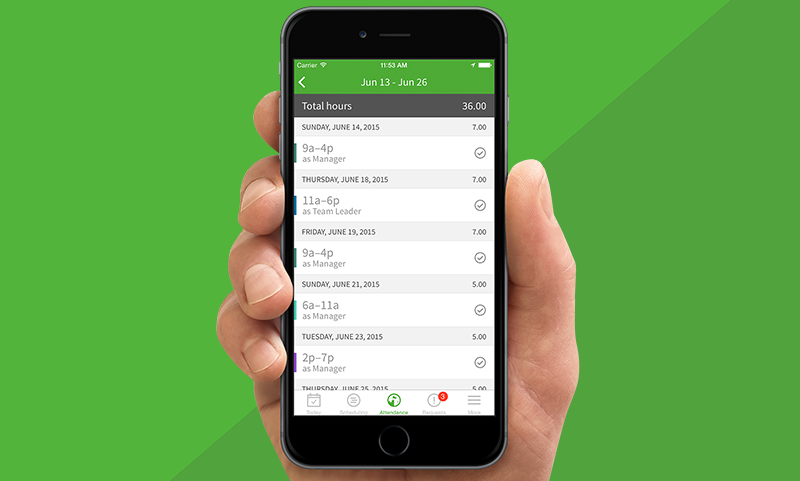 If you haven't updated to the latest version of the iPhone app, do so today!
Have any questions for us? Leave a comment below and we'll do our best to get back to you as soon as we can.