Scheduling for Shift Based Workplaces
Build the work schedule in minutes. Share and track it instantly.
Start scheduling employees and tracking their time today.
Staff Scheduling Software
Reduce chaos, costs, and turnover
Employee scheduling and time tracking software for the modern workforce. Desktop and mobile apps give everyone the access they need.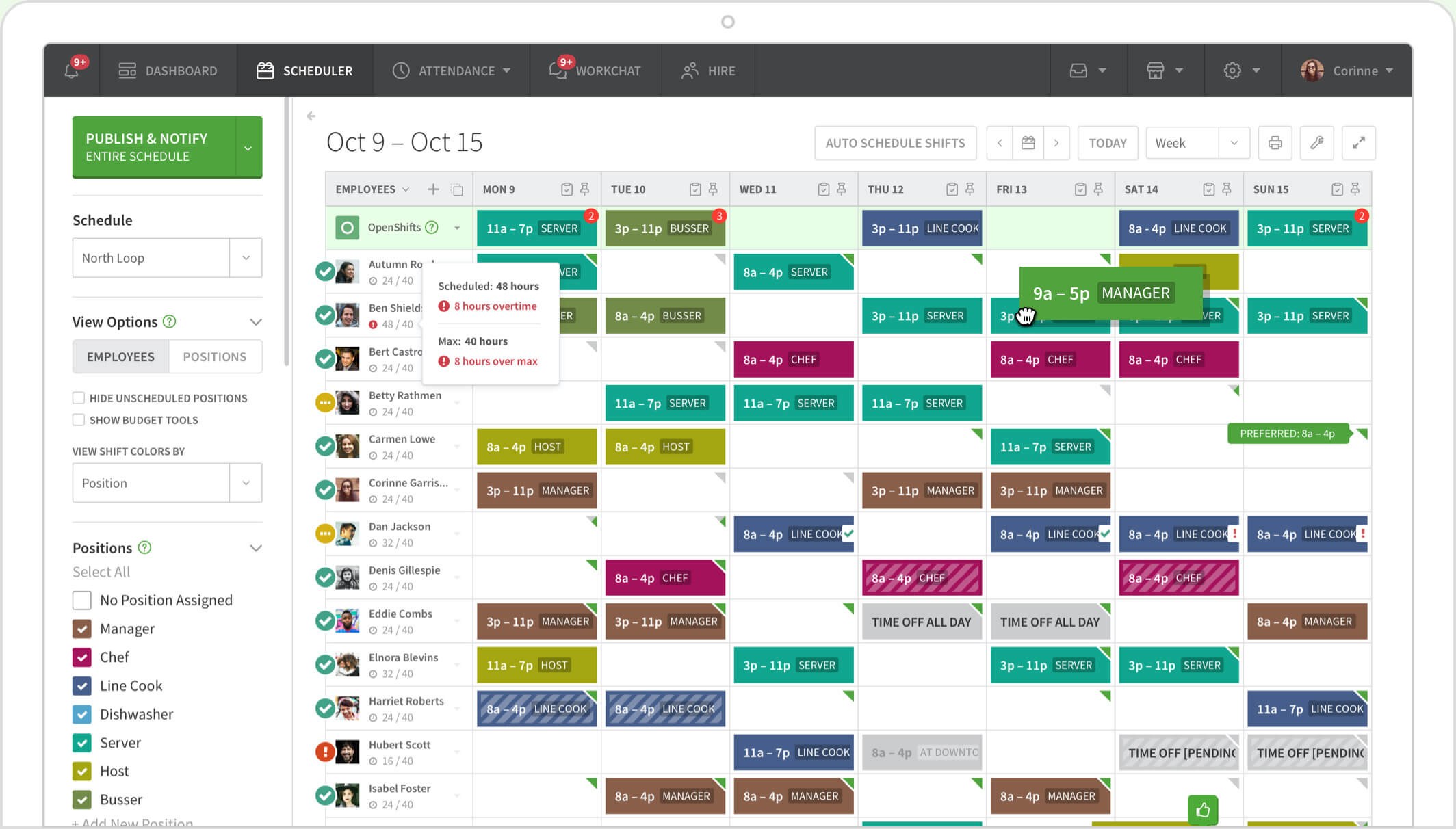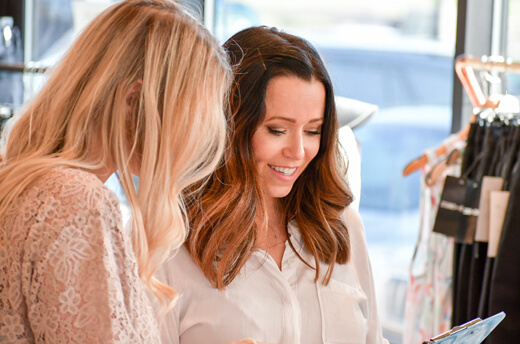 Work Scheduling
Work Better. Together.
When I Work is an employee scheduling app that does more than just save you time on scheduling. It also helps you improve communication, eliminate excuses, boost accountability among your staff, track time and attendance, and grow your business.
MOBILE SCHEDULING AND TIME CLOCK APPS
Put the back office in your front pocket.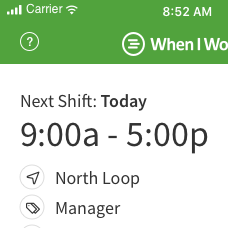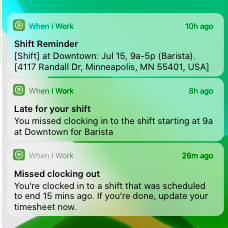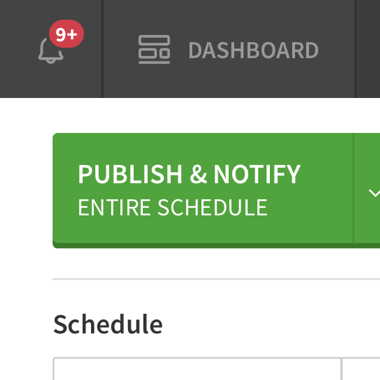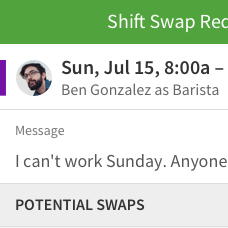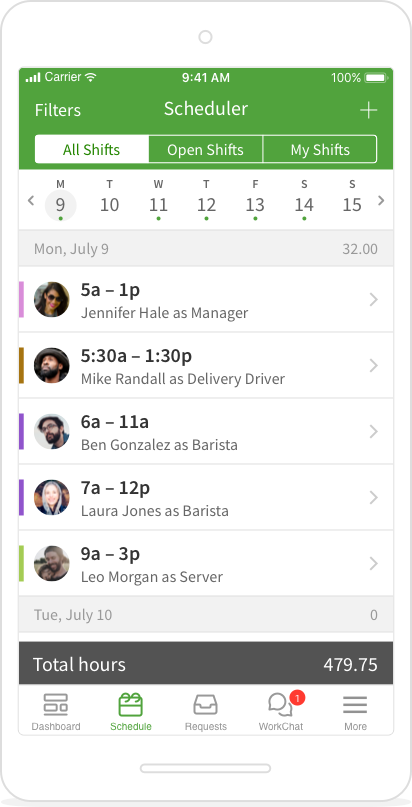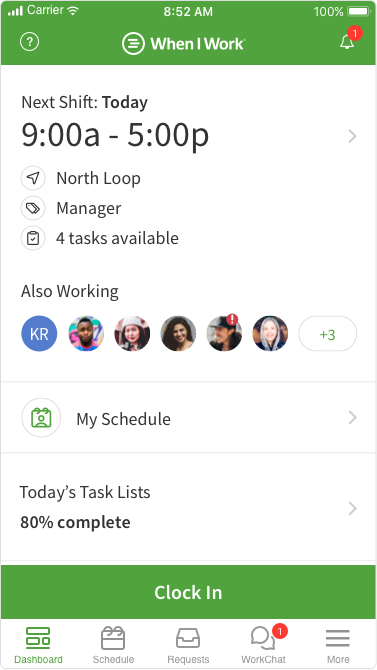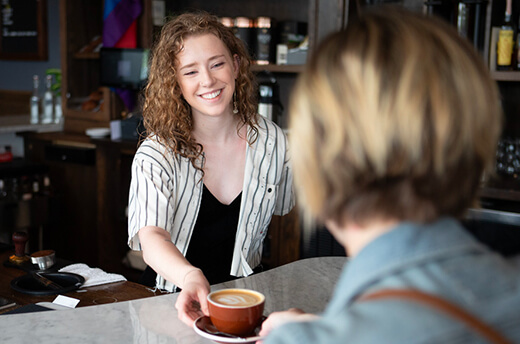 Employee Scheduling Software
Ridiculously easy to use. Unbelievably fast to set up.
The intuitive mobile app allows employees and managers to learn how to use the app quickly. Setting up your employee schedule takes only a few minutes, so you can get back to business-critical tasks.
Employee Scheduling Software
Get the right people, in the right place, at the right time.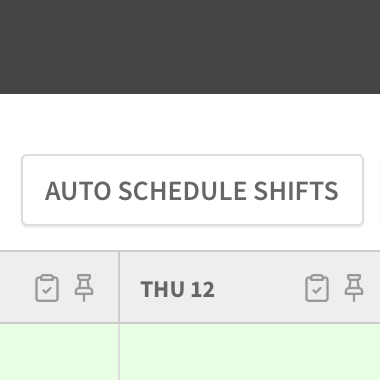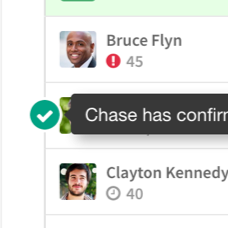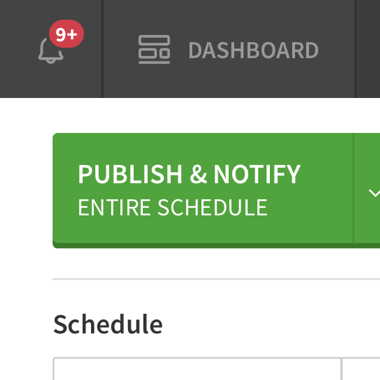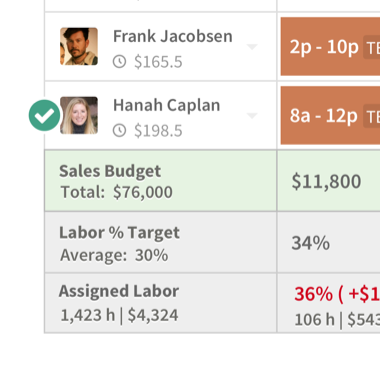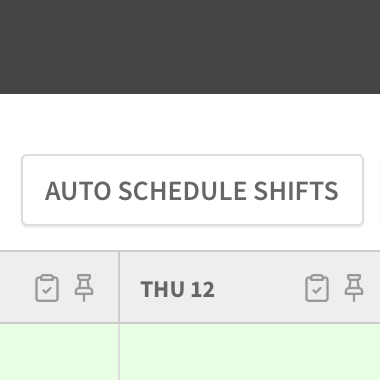 "It saves me 8 hours a week. Instead of texting back and forth all day, our employees can use the app to switch shifts up, and all I have to do is approve the swap. Love it." - Dangerous Man, Customer Since 2015
TIME TRACKING SOFTWARE
Control labor costs. Reduce overtime. Streamline payroll.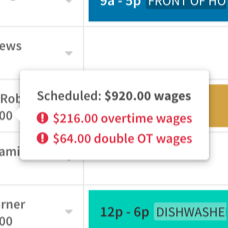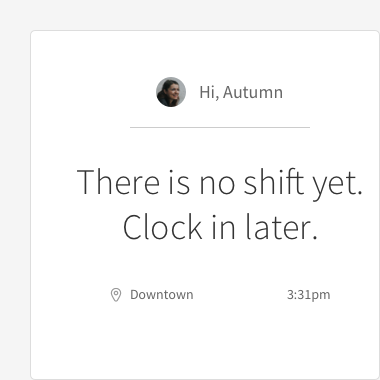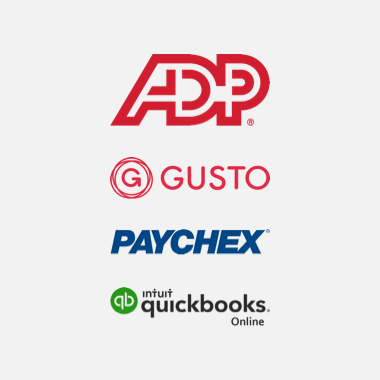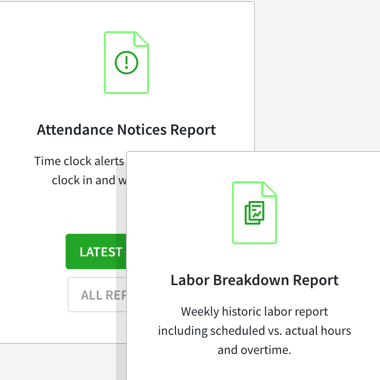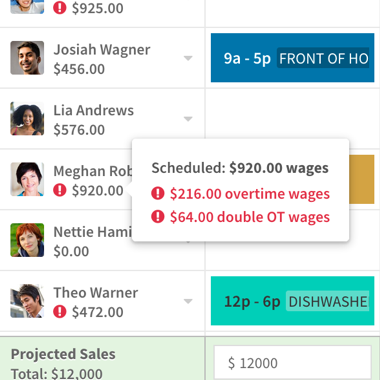 Award-Winning Workplace Scheduling Software
And the winner is…you!
What does a trophy case full of awards mean? That the experts agree with business owners like you. When I Work is the right choice for your employee scheduling to help you build happier, more productive teams.
Loved by millions around the globe
Join more than 150,000 workplaces running on When I Work
When I Work is rated

by our customers on  Capterra.
Pretty fantastic time saver
Villainous J
User friendly...straight forward and customizable all the things you need from a scheduling app.
Best App for Restaurant Scheduling
Yodonna
All communications, scheduling, swap, requests...all on the same app. You can even see everyone one the shift.
???? Love it!!
HikariHellscythe
It really helped me keep track of when I worked and also helped me keep in touch with coworkers.
Amazing
ReNae
I want to recommend this to every place I'll ever work!!!
Convenient and easy
Michael Hearn
In my 34 years of working in the service industry and watching technology grow, this is a very convenient and easy way for a team to coordinate.
Stress free!
Christina B
This app is definitely Stress Free! Coming from downloading calendars and typing in employees names, this is so convenient compared to the old school pen and Calendar!!!
Great app not just for scheduling!
Long Island Bro
Communication with my staff has been way more efficient and my labor cost is clear to see as I am making the schedule. I recommend this for any business trying to scale, simplify payroll cost and employee scheduling.
Love it
Elizabeth Rogers
Love it.. it shows when I work my hours and who's on schedule with me. Its quick and convenient.
Employee Opinion
Jordon Sabo
As an employee this app works fantastic. The notifications are in real time, the work chat is easy to manage, and the shift alerts are beneficial to my busy schedule. Would recommend for any company!
Excellent
WendyJoV
Thank you for creating an excellent app to help manage work schedules! I love that I can offer a shift and the first people to respond automatically take the shift for however many positions I have set up.
So Easy So Efficient
WORKFlows
I have been using When I Work for years now across many different brands and industries. I absolutely love how easy it is to use, how economical and efficient it makes scheduling.
Great Vibe
Vxspy
It has all the necessities to fuel a good work environment. Everyone at work is connected and not so irrational. I love this app and I recommend it to all of you whose workplace invites the workapp idea.
Unbelievable piece of software
Dean Malkani
Unbelievable piece of software that I've been looking for as a manager for years. The UI is glorious across browser and mobile app.
Great for employees
Mullac544
I'm an employee for a concession stand with varying hours and locations and it works really well to show me both the different locations and the hours for each. Would 100% recommend
Modern Scheduling App
Kaley Lariviere
Really modern way to have a schedule, makes communicating with coworkers easier!
Easy, convenient
Life nurse
I have my schedule with me at all time. Able to communicate with my coworkers and swap shifts. Get immediate notification of available shift.
Security and Scalability
Employee-focused and API-first
We monitor our systems 24/7/365 to give our customers and users peace of mind. We operate our information systems using industry-standard open-source technologies and a hardened configuration with redundancy and scalability built into our design. We also offer a robust API for custom integrations to connect your tech stack.