How To Calculate Labor Costs: Free Excel Labor Cost Template
Do you waste hours every week trying to calculate employee labor costs? If so, you need a labor cost calculator.
However, you might not have the time or Excel know-how to build your own. Fortunately, you can take the hassle out of creating a labor cost calculator by using a template.
If you're looking for a free labor cost template, Excel spreadsheet templates from When I Work are a great resource. We help take the hassle out of crunching numbers with our free labor cost calculator Excel template.
Here's everything you need to know about our employee cost calculator Excel template, including how to use it and what perks it offers your business.
Calculate labor costs efficiently with a free labor cost calculator (Excel)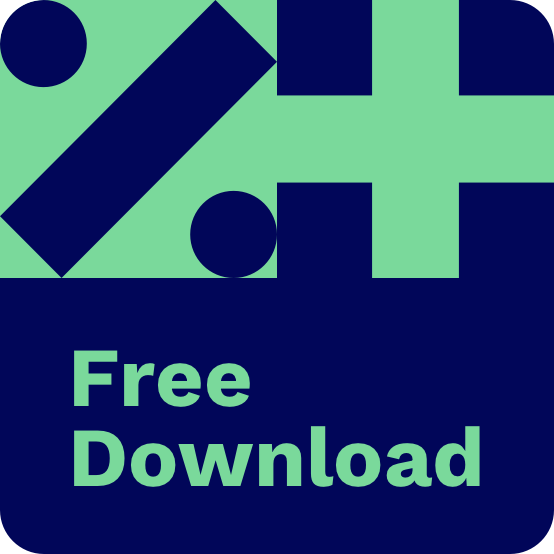 First off, you probably want to know what a labor cost calculator Excel spreadsheet even is. Basically, it's an Excel spreadsheet that's preconfigured with formulas to calculate costs like the following:
Gross labor hours
Labor hour rate
Gross pay
Net pay
Overtime
Taxes
Insurance
Benefits
Supplies
If it's a labor cost-related expense, you can track it in our free labor cost template Excel spreadsheet. 
The best part is that it's reusable. Like any Excel template, you can save it to your device and use it time and again. 
Whether you need to create five, 10, or even 100 labor cost spreadsheets, you can do it with our free template. 
Even if you're an Excel guru, adding in custom formulas can take forever. With our template, you can spend that time focused on something else. We've done all the work for you so you can get a functional template in seconds, not hours.
How to use the labor cost calculator
When I Work is all about making life easy for small business owners. Every interaction with When I Work is a breeze, including using our labor cost calculator Excel template.
You can start using our template in three easy steps:
1. Download the labor cost spreadsheet
The first step is to download our employee cost calculator Excel template. As promised, it's totally free. 
You won't be asked for any credit card information when downloading the template. All you have to provide is:
Your name
Your email address
The industry you're in
The number of people you manage (10–20, 50–100, etc.)
Don't worry—you won't get bombarded with emails, either. We just want to keep you in the loop about other When I Work tools designed to make your life easier.
For instance, we also offer a free scheduling template and other great no-cost tools. Our full lineup of tools can transform how you track costs and manage schedules.
When you're ready to take your scheduling and cost-tracking skills to the next level, you can try the When I Work platform for free. Our 14-day trial gives you a chance to take our app for a test drive. You'll see why it's the top option for small businesses. 
2. Input your data
After downloading our labor cost calculator, simply put your data into the appropriate calculation boxes. Every box is clearly labeled with bold headers and subheaders. If a particular box doesn't apply to your business, skip it.
Some of the headers in our template include:
Calculate Gross Pay
Calculate Net Pay
Calculate Other Annual Costs
And here are some of the specific input sections:
Gross hours per week
Gross hours per year
Pay rate
Gross pay
Absent days per year
Hours not worked per year
Net hours worked 
Our template is designed to help you take a closer look at your labor costs. You can use it to identify sources of waste and maximize your savings. 
3. Document your results
After putting your data into the appropriate fields, the template will run the calculations for you. For instance, once you fill in the gross hours per week and pay rate, our template will calculate the person's gross pay and gross hours per year.
To help preserve the function of the template, we've protected the cells with calculations. Yellow fields are your input boxes, and gray fields are the results of each calculation.
At a glance, you can learn everything you need about labor costs. Talk about easy!
But the free labor cost calculator Excel spreadsheet is just one offering in the When I Work toolbox. Check out our free time card calculator and save yourself even more time each week.
Benefits of using a labor cost spreadsheet
Our labor cost spreadsheet provides a ton of benefits for your business. Here are a few of the highlights. 
You can keep track of labor costs more efficiently
Losing sight of your labor costs can undermine your long-term growth. But you don't have to let it happen. Just download our free spreadsheet and make tracking labor expenses a breeze.
You don't have to be an Excel master to use our spreadsheet. Just download the template, name your custom file, and start inputting data. Everything is color-coded, and the calculation boxes are protected. This makes it impossible to accidentally mess up the pre-built formulas.
If you need to go back and track past costs, you can do so in seconds. This well-organized spreadsheet makes it effortless to find the exact information you're looking for.
Labor cost calculators save you time
If you've been tracking labor costs manually, you know it can be time-consuming. This is especially true if you have to switch back and forth between multiple apps and a calculator. Why not save yourself a whole lot of time (and frustration) with our template?
Getting started takes just a few minutes, and you'll save countless hours over the course of the year. Download our template, name your file, and start crunching numbers.
All you have to figure out is what to do with all that extra time.
Spreadsheets can help you determine how to reduce labor costs
Our spreadsheets are designed to plainly break down your various labor costs. It includes important fields like:
Taxes
Insurance
Benefits
Supplies
Absent days
Hours not worked
Since you track these costs per employee, you can identify trends that are driving up your costs. For instance, if one employee is working lots of overtime or consuming too many supplies, you can explore ways to reduce these expenses. 
Keep track of labor costs with When I Work
A free labor cost calculator Excel template can make tracking your labor costs so much easier. But if you want to maximize your cost and time savings, you should check out the full lineup of When I Work solutions.
The When I Work app is an all-in-one time clock, messaging, scheduling, and labor cost-tracking solution. You can check attendance, assess costs, and gain real-time insights into your business at a glance. You can even run reports to turn your labor data into easy-to-read charts and graphs.
But don't just take our word for it. Sign up for a demo or take advantage of our two-week free trial and experience the magic for yourself.
Labor cost spreadsheet FAQs
Q: What is a labor cost calculator?
A: A labor cost calculator is a spreadsheet tool that helps you calculate and track your labor costs. It allows you to input various factors, such as employee wages, hours worked, benefits, and overhead expenses, to determine the total labor cost for a specific period.
Q: How can a labor cost calculator Excel template benefit my business?
A: You'll get accurate calculations of labor expenses, help in budgeting and forecasting, better cost management, easier comparison of labor costs across projects or periods, and aid in identifying areas for improvement.
Q: Can I use a labor cost calculator for different industries?
A: Our labor cost calculator can be used for different industries. While the specific inputs and factors may vary, you can customize the structure and functionality to suit your industry's labor cost calculation needs.
Q: Where can I find an employee cost calculator Excel template?
A: The easiest place to find one is right in this blog post. But you can also find them from various sources, including online platforms, business template websites, or searching for specific templates designed for your industry. There are also pre-built templates available within Microsoft Excel itself.
Q: How do I use a labor cost calculator Excel template?
A: Enter the required inputs, such as employee wages, hours worked, benefits, and other relevant factors. The template will then automatically calculate the labor costs based on the provided data and the predefined formulas within the spreadsheet.
Q: Can I customize a labor cost calculator Excel template to fit my needs?
A: Most labor cost calculator templates are customizable. You can modify the template to include additional fields, change formulas, adjust formatting, and tailor it to match your specific business requirements and industry standards.
Q: Are labor cost calculator templates easy to use for someone with limited Excel knowledge?
A: Labor cost calculator Excel templates can vary in complexity. However, those that When I Work offers are designed to be user-friendly, even for newcomers to Excel. 
Q: Can a labor cost calculator help me determine my labor expenses accurately?
A: One of these tools can help you accurately project your labor expenses by considering various factors, such as wages, hours worked, overtime, benefits, and other relevant costs. It automates the calculations, reducing the risk of manual errors and providing a reliable estimate of labor costs.
Q: How does an employee cost calculator help in budgeting and forecasting?
A: A labor cost calculator aids in budgeting and forecasting by offering a clear overview of your labor expenses. It allows you to input projected labor costs, compare them with actual costs, and analyze trends over time. This helps you make more accurate budget forecasts and adjust your financial plans accordingly.
Q: What are the essential inputs required for a labor cost calculator Excel template?
A: The essential inputs for a labor cost calculator Excel template include employee wages, hours worked, overtime, benefits (such as health insurance or retirement contributions), taxes, and any additional costs specific to your business or industry (like equipment costs or training expenses).