How to Hire the Top Construction Workers in Your Area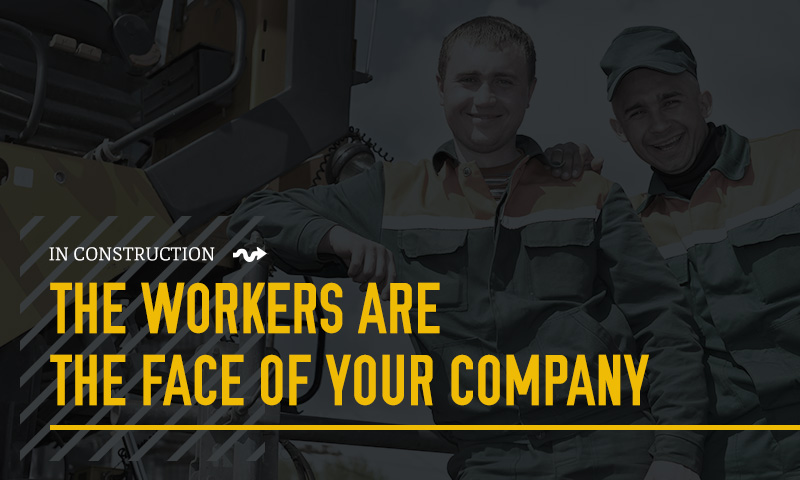 Being a top construction company in your area means hiring construction workers who can carry out your company's values and promises by providing quality work at each job. In construction, the workers are the face of your company, and often your clients will actually observe them doing their work, so it's important to seek out the best of the best. Here are some of the ways you can ensure that you hire the best possible construction workers in your area.
Create the right job posting
Detail the types of qualities and skills you are looking for in a construction employee, and be specific. If your construction company primarily covers roofing and shingles replacements, be sure to mention that in your ad so that you can attract workers who are comfortable, skilled, and experienced in that type of work.
By being specific and detailing the types of construction jobs your company takes on, you will automatically attract construction workers who understand what you're looking for and repel potential applicants who are not particularly skilled in construction, but might otherwise apply for a general construction listing without understanding the level of experience required. Get your job posting listed on a variety of job posting sites with a mixture of both general job sites as well as more specifically manual labor.
Ask around
Let people know you are looking to hire and ask people you trust or who you have worked with before to refer potential construction workers to you. Get the word out to regular clients, material suppliers, and current employees. Let these people know you are looking for people who have experience and are skilled at your type of construction. If someone you trust and respect recommends a potential employee, it's probably because they trust and respect this person and genuinely feels that they would do a good job.
Ask for references
Ask candidates to supply you a list and contact information for previous employers and clients. These references can give you an idea of the quality of work this employee has given, alert you to any potential attitude or communication issues they have experienced from this person, and give you an idea of what types of construction work and timelines this employee is familiar with. These references can also be excellent points of contact in the future if they regularly interact with construction workers to give you leads to potential employees looking for work.
Be a competitive company
Part of hiring the top construction workers in your area is seeking out the type of employees you wish to have work for you, but a larger part is being a company that top construction workers want to work for. Determine which companies are currently employing some of the top construction workers in the area and then examine what makes them a desirable company to work for. Often it's because they offer the best pay of any other company, sometimes it's because they provide excellent benefits, and other times it's simply because they understand how to provide their employees with the type of relationship and experience that makes their employees feel appreciated, cared for, and interested. If you want to attract these employees, you have to provide a competitive quality that will make them choose you. Build a reputation for being a company that is organized and efficient, that takes on projects that are unique and challenging, that pays its employees handsomely, and/or that gives its employees a sense of security. Try not to sacrifice any one quality for another, but keep in mind that the quality of employees reflect the company, so if you feel your employees are sub-par, you might want to turn inward first and make sure that you are doing everything you can to be a quality company and manager.
Maintain relationships with previous employees
Keep an easily accessible list of previous employees (especially ones who were especially valuable) as well as their contact information and maintain a relationship. These employees will be valuable resources as employees for single projects or as points of contact to help spread the word that you're hiring if you know they have talented friends who could also be valuable to you. Try to contact them at least every few months even if you aren't necessarily hiring at that time or even if you know that they have another, just to make sure that you are in the forefront in their mind for a future employer-employee relationship or to refer you to a great construction opportunity if they cannot take it on.
Don't stop recruiting
Even if you get to the point where you feel you have a steady arsenal of construction workers, you should always be searching and building relationships for potential workers in the future. You never know when some of your trusted workers will suddenly become unavailable or if you need extra hands for an especially difficult or time-consuming project. It's a good idea to start relationships with new potential employees early so you can streamline the hiring process when you need them or establish them as a backup or temporary worker to be on your list should a special situation arise.
How do you attract the top construction workers to your company? Share your tips with us in the comments section below.