Five Ways to Grow Your Off-Premise Catering Sales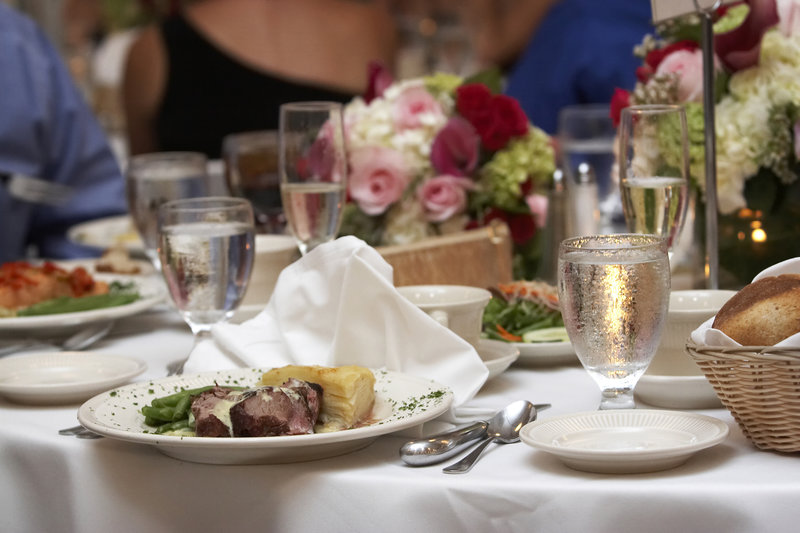 A Catering Institute Original Essay by Erle Dardick
For any restaurant operator looking to layer a catering program on top of their existing business, they must first make room for organizational growth by understanding how an increase in catering sales will impact the big picture of the company. The decision to be in the catering business must be deliberate and controlled. This demands the implementation of a sound business strategy for mixing catering into the current and future manufacturing, delivery, sales, accounting, IT and marketing components of their existing restaurant operations.
The way I see it, there are five pillars required to grow and leverage any successful restaurant catering operation, whether you have one location or thousands of locations across the nation, or even the world.
1. Leadership
2. Centralized Services
3. Sales and Marketing
4. Operations
5. Delivery
As the first key requirement, catering business leadership is crucial to scaling and sustaining a healthy catering revenue channel. Once the business leader understands the logic behind catering as its own business, they then need to sell the vision internally and externally within the four walls of their brand. It's a top-down thing. As in any business, there needs to be a key person driving the passion and vision of the services being offered to the consumer. Ultimately, this catering leader must receive support from the overall company management team, and all stakeholders need to be engaged and aligned with catering as part of the overall strategic plan for the company. Catering is a serious business!
The second element required is a cultural shift in the company's DNA to service the off-premise catering channel properly. Because of the complexity that this new revenue channel will bring to your organization, centralized services such as sales, marketing, order entry, accounting and IT need to be in place.
By having central points of contact and control on these elements, a restaurant operator will reduce the transactional pressure at the restaurant level. Centralizing these tasks will relieve the transaction pressure faced by your individual restaurants so that they can focus on better order execution from prep, cooking, assembly and distribution. Think of these centralized services as the bridge between your catering business, your restaurants and your customers.
When you add catering to the mix of sales, you can imagine that your off-premise business is like an airport. Baggage handling, different gates, passengers, takeoffs, landings all happening at the same time. Imagine what that would look like without air traffic control. Your centralized services for all things off-premise will up your game!
Once you have committed to leadership and centralized services, you can now consider scaling your sales plan and your marketing plan. Allow me to point out here that these are two different plans, although they complement each other and work closely in sync. Sales people execute sales plans. Hard numbers. Knocking on doors. Telephone calls. Onsite meetings. Presentations.
Marketing plans position products and services. Your sales team will use your marketing assets to sell. Think about product variations, packaging and how you use your four walls to market this new business. Once you have the four walls considered, move on to the outside walls. Then think of the marketing plan for the next four blocks, and four miles. The plan needs to focus on the buyer segments for the off-premise service channel and occasion based feeding opportunities.
With your leadership team, centralized services and sales and marketing plans in place, let's discuss how to fit the catering manufacturing and distribution into the overall operations of your restaurant.
Active training of all your restaurant and catering employees plays a large role in your catering and off-premise business success. People are still the most important asset you have when looking to grow this revenue channel.
The language you use in your company to differentiate services both inside and out will become very important as you scale these services. Your menus need to be considered, costs looked at, manufacturing lines studied and the entire sale to cash cycle is completely different than your in-restaurant business that you currently excel at. Expect the off-premise strategy to change the unit economics of your restaurant in a good way. So, get ready.
I always suggest that delivery/distribution is the last key element, and many of the decisions made here will depend on your menu. Delivery adds a dynamic into the daily transaction cycle that increases stress, complexity and speed of service. Delivery of your product to catering customers will make or break your catering program. Invest in safe and reliable vehicles. Invest in showcasing your brand on those vehicles and purchase catering-specific equipment where you need to.
Furthermore, for professional deliveries you have to consider packaging, hold times, signage, extra supplies and of course, driver recruiting. You only have two points of contact with the off-premise catering transaction: one at the point of order entry and one at the point of delivery. Don't cut corners on either!
Let's talk catering.
About Erle Dardick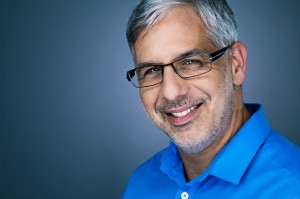 Erle Dardick is a 15-year catering veteran, business turn-around expert and author, and is best known for helping multi-unit restaurant executives create successful catering revenue channels. Erle founded MonkeyMedia Software to provide catering solutions to multi-unit restaurant operators. He also is the author of "Get Catering and Grow Sales! A Strategic Perspective for The Multi-Unit Restaurant Executive" and is the founder of the MMS Catering Institute.