Employer of the Month [CONTEST]
Being the boss isn't easy. If you appreciate how hard your boss works, nominate them to be Employer of the Month. When I Work is giving away awesome prizes to the winners!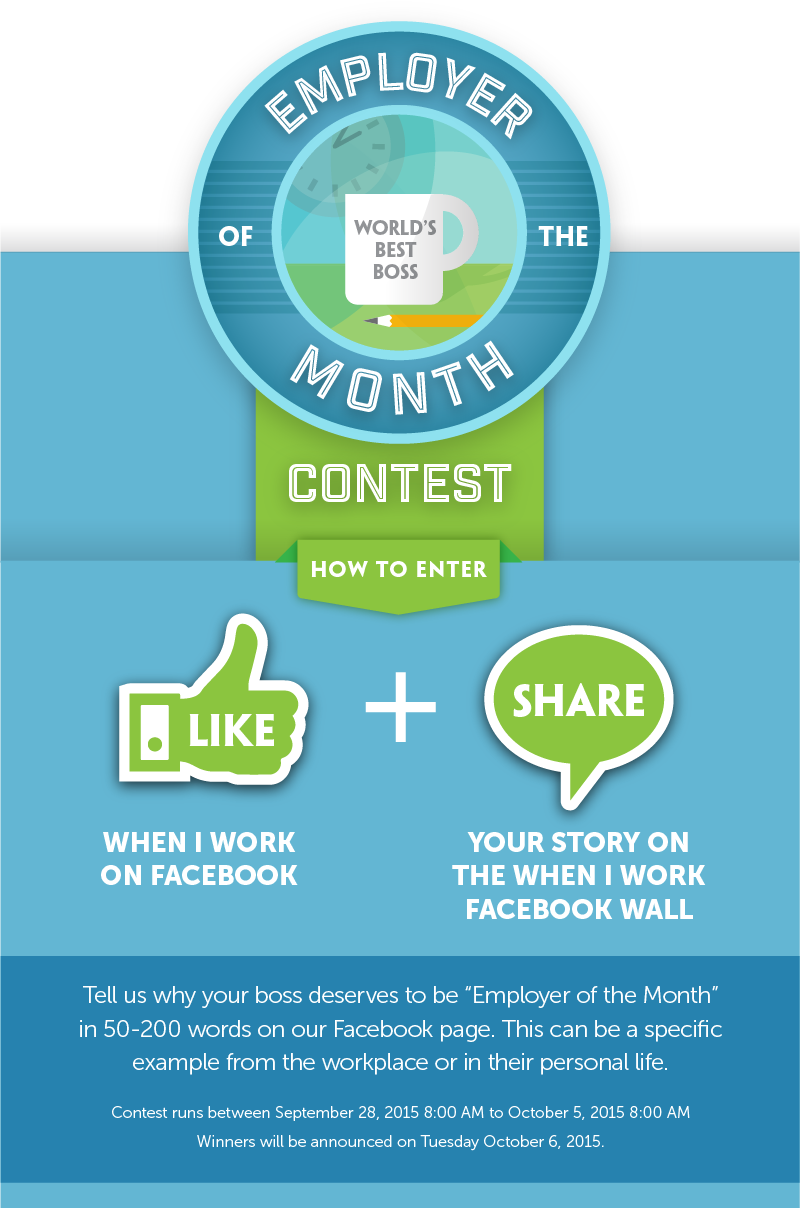 Contest Winners 
– Christopher Zakrzewski, Saint Xavier Univerity's Center for Instructional Design and Academic Technology
– Chuck Fitzgerald, Sailorman New & Used Marine
– Corey Buettner, Leo's Grill and Malt Shop
– Corey Miles, Baylor Emergency Medical Center (Emerus Hospitals)
– Dave Wolphin, Kredl's Corner Market
– Dr. Cynthia Barnes, Prescot Area Pet Emergency Hospital
– Jerome Kemp, Flavor Brunch
– Jesse Stein, Landmark Collaborative Health
– Joel Colombo, 360 PDS, Inc.
– Jonathan Meador, Cigar and Fine Spirits
– Olive Gaye, GenCare Resources
– Wade Pannell, Fleet Feet Store Spokane