Employee of the Month by When I Work [CONTEST]
Every employee deserves to be recognized for their hard work, but as a small business owner, it's not always feasible.
When I Work is giving $100 to ten lucky employees who use our app! Nominate one of your employees by telling us why they deserve to be an employee of the month on our Facebook page.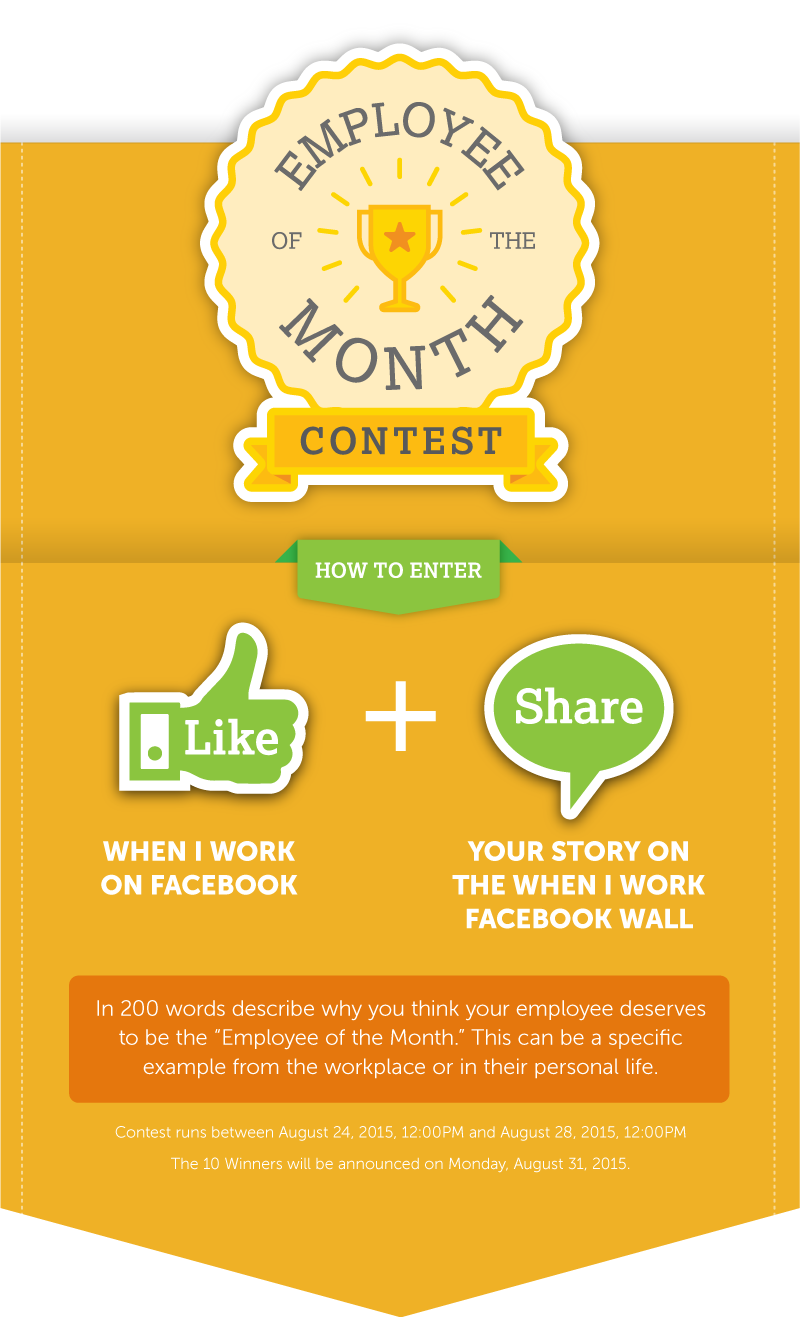 The 10 Winners:
1. Brenna Windham – Queen B Royal Events
2. Brent Friedman  – Downtown Ace Hardware
3. Jade Smith – Seraphinea's Coffee & Tea Works
4. Joel Mauldin – The Classic Gateway Theatre
5. Logan Fullerton – Green Country Cinemas
6. Mabel Sisk – La Tienda Retail & La Barra
7. MacKenzie Cross – MacEwan University – Guest Accommodation Services
8. Rachel Krieger – The Left Paw
9. Ruth Towner – Mattress Galaxy
10. Zsakira Del Col – 80 Flavours