10 Cities With The Fast-Growing Job Markets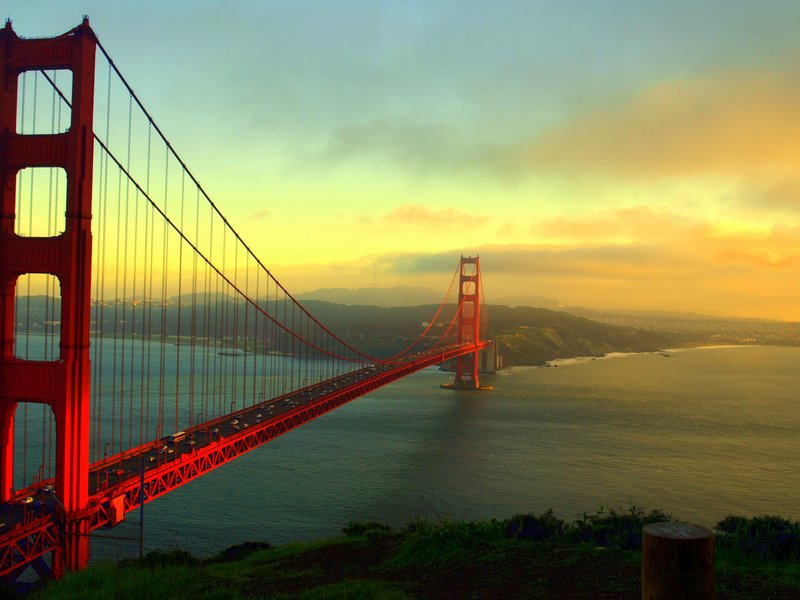 It's hard to believe that with all the news about a struggling economy (is the recession over or isn't it?) there are markets out there where jobs are simply exploding.  But it's true.  In fact, Vivian Giang of Business Insider recently reported on an interesting study co-sponsored by CareerBuilder and Economic Modeling Specialists (EMSI) that found the top 10 cities with the fastest-growing job markets.  The list includes somewhat predictable cities such as Phoenix, San Francisco, Dallas, and more.
Another analysis by Kiplinger, however, focuses on 8 separate cities that have been seeing a fair amount of unexpected job growth.
The list that follows a mix-and-match of cities mentioned in the two studies mentioned above.
San Jose, California
In just the last two years, San Jose has seen a 7% increase in new jobs across the board.  In real numbers that's over 63,000 individual new jobs created.  Many of these new jobs are tech related. Not surprisingly, app builders, software companies, and Internet entrepreneurs are the ones creating a lot of the jobs and bringing in a lot of the money for San Jose.
Nashville, Tennessee
Once known as the heart of music in America, Nashville is booming like never before.  With predicted job growth increasing by 18% in the next five years, the city has already seen the fastest two-year job growth of all the metro areas analyzed by Kiplinger—growth which has been four times faster than the country as a whole.  One of the major players in this explosive future is Vanderbilt University. With its fellow universities, the school is turning Nashville into a tech sector in its own right.
Houston, Texas
Houston is no stranger to these types of lists, but with a 6% real growth factor over the last two years, it's earned its place on our list.  Houston and other big cities in Texas have worked hard to create a very diversified job market that doesn't rest solely on one type of business.  This stability has allowed them to maintain solid growth even in the face of some hard times.
Atlanta, Georgia
Hotlanta isn't just for Housewives anymore.  Huge companies like UPS, AT&T and Coca-Cola have called this southern oasis home for years and the amount of money they're reinvesting into the city has fueled impressive growth.  With an estimated 180,000 new jobs in the wings, Atlanta's job market is set to bowl forward at a respectable 8% into the foreseeable future.
Detroit, Michigan
That's right, Detroit made the list.  Once the heart and soul of American Automobile manufacturing, Detroit fell on some hard times.  And while those times are far from over, a recent report by Brookings Institution shows that Detroit has enjoyed the second fastest increase in manufacturing jobs between 2012 and 2011 (falling behind Charleston, South Carolina in the top spot).  While it's too early to hope for a full-fledged rebirth, the signs are suggesting that Detroit isn't ready to give up just yet.
Raleigh, North Carolina
In addition to tech-related jobs, Raleigh has invested heavily in biotech.  In fact, this emerging (or perhaps exploding) science may very well be one of the hottest job markets around.  This has created a sort of trickledown job bubble that has revitalized this unexpected market to become one of the fastest growing in the nation.  Indeed, experts suggest that a 14% increase over the next 5 years isn't farfetched at all.
Salt Lake City, Utah
Salt Lake City has created a very business-friendly environment in which new and existing entities can thrive and mature.  Joel Kotkin of Forbes Report says that,"lower taxes, more flexible regulatory environment, a well-educated, multilingual workforce and spectacular nearby natural amenities" have all come together to create the perfect incubator.  Salt Lake enjoyed a 5% two-year increase between 2010 and 2012 and the job market hasn't shown any signs of slowing yet.
Orlando, Florida
When the housing bubble burst, Florida became the poster child for recession.  However, Orlando has rebounded quite well.  While you may think that the resorts in and around Orlando are fueling the boom (and you'd be partially right in that), it's actually healthcare and the associated industries that are forming the backbone of this job growth in Orlando.
San Francisco, California
San Fran has built itself to be business friendly—that's according to Mayor Ed Lee.  He's led the charge to actively seek out tech-related business to boost the Bay Area economy.  However, the healthy urban center has a ton or retail-related business as well (which goes hand-in-hand with a stable economy).  Though San Fran made the list, its growth factor is somewhat more conservative compared to others—at just 4%.  However, steady growth is often sustainable growth.
Phoenix, Arizona
Phoenix has become something of a haven for companies who want to stay west of the Mississippi but can't stomach doing business in the more oppressive and costly urban centers in California.  In fact, data shows that 30% of the business that relocate into the Valley of the Sun came from the Big C.  The existing transportation infrastructure and affordable labor combine with affordable real estate to create the perfect storm of job growth.  Experts predict a respectable 8%-10% in the next 5 years.
Closer to Home
While these major urban areas are attractive for many businesses, they're often cost-prohibitive to start-ups without significant funding.  One way to cash in on the favorable conditions within these growth centers but not have to deal with the extra costs is to seek out satellite locations either in the suburbs surrounding these centers or in complimentary (though smaller) urban areas.  That way, your business will be able to siphon off some of the good mojo without having to pay full price. It's important to note, however, that when you're looking for a permanent home for your business, it's a good idea to take into consideration future growth as well.  Will your neighborhood support the type of development your hope to achieve?  Can you see yourself in the same location for 20 years?  10?  5?  If not, you'd be better off looking elsewhere.