The First-Time Managers Handbook
Congratulations. You've just been promoted to manager!
Sounds like a dream come true, right?
That is, until all of a sudden you're faced with decisions and duties and maybe even conflicts you never had to face before. Being a manager is an amazing opportunity, but it also requires skills and abilities that weren't demanded from you before you were promoted.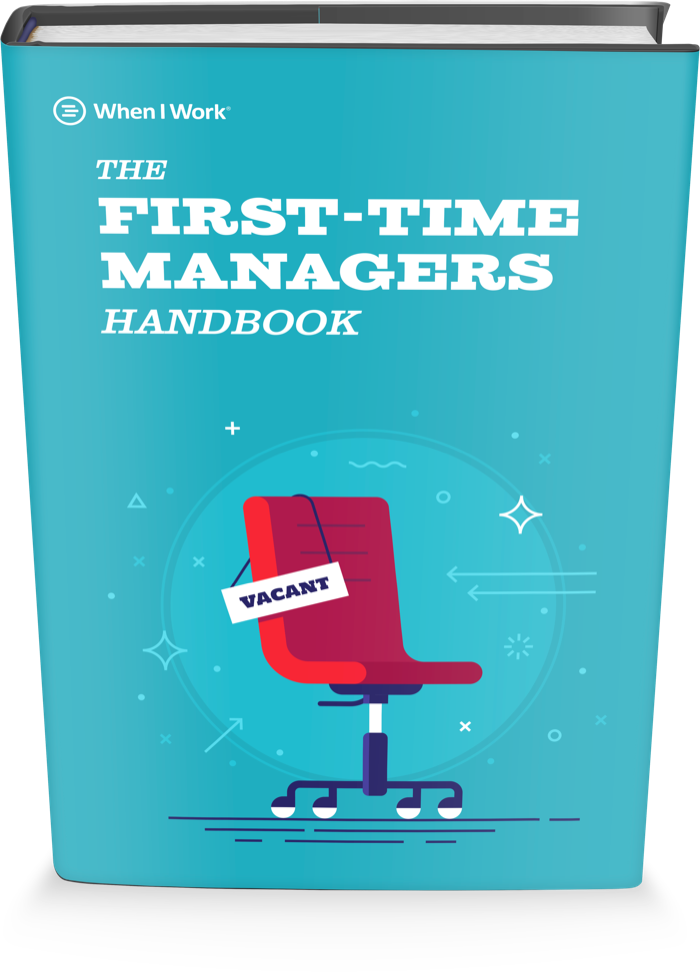 Summary
This ebook covers the skills a new manager will need, as well as helpful tips on some of the challenging situations that you will face. It will give you a better understanding of both what to expect and what you need to do, and actionable advice you can start on today. Some of the things you'll get out of this ebook:
How to prepare for this role
How to handle tough situations
How to build a strong team
Advice from successful leaders
And everything else in between!
What Others Are Saying
This ebook is a must-read for new and established managers. You get tactical and strategic advice that you can really use.
Randy Clark, Store Manager
I saved this ebook and send it to all the new managers at my business! It's easy-to-read and a great resource to keep around to revisit.
Barbara Holmes, Business Owner