The Epic Guide To Managing Millennials In The Workplace
As a manager, it's not always inherently easy to understand how to best lead and communicate with millennial employees. You don't become a great manager of millennials overnight—you have to work at it just like anything else you want to excel at. This book will teach you everything you need to know about becoming a better manager and leader of employees that fall under the generational umbrella known as millennials.
Something Went Wrong
---
We had some issues creating your account. Please check your info and try again.
---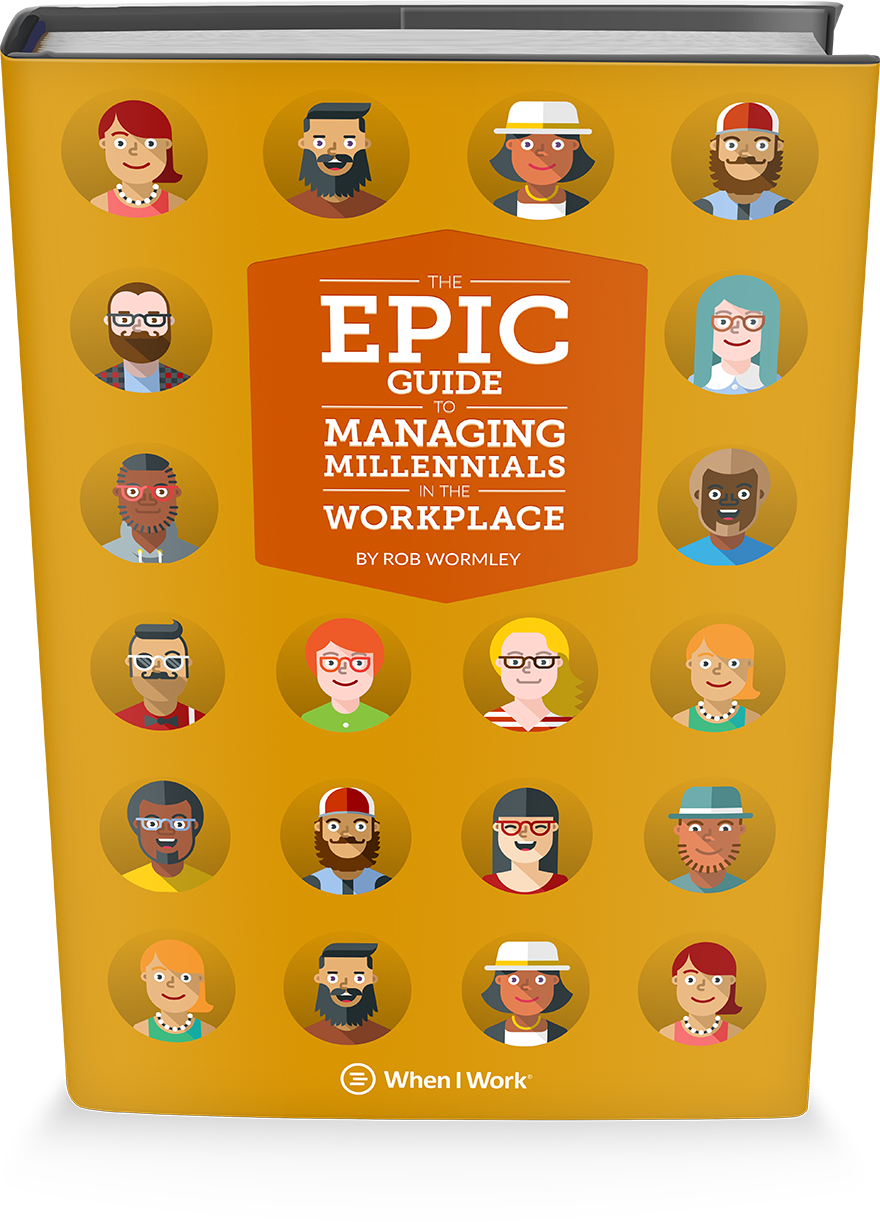 Summary
The Epic Guide To Managing Millennials is your roadmap to becoming a better and more effective manager of people entering and working in the job force who were born between the early 1980s and the early 2000s. In this book, you will learn:
What motivates millennials to do great work
Specific steps to becoming a better leader to this group
The importance of feedback and praise
Why millennial employees tend to leave jobs
Steps to boosting employee loyalty and happiness
How to retain millennial employees longer
What Others Are Saying

I loved reading it because it offered tons of actionable information that I could apply to my business right away. Since reading the book and implementing some of the tips, I've noticed a new energy among our team. More happy faces, more productivity, less excuses. It's great!

-Steve Matteson, Manager

My favorite part about it was that I could skip around and focus on sections that I knew would help me and my team. I don't typically have the time or interest to sit down and read a book all the way through, but this book was incredibly easy to digest. A huge value to my team and business.

-Sarah Thompson, Small Business Owner
Why You Need This Book
Your employees deserve a manager who understands them, and who invests in their happiness, wellness, and success. Likewise, you deserve respect and hard work from your employees. This book will teach you how to build an effective, productive, loyal team of millennial employers. It will also teach you how to be a better leader and mentor to this group of people. Being a manager isn't hard—but being a great manager is. If you want to build a team of loyal, motivated people who are proud to work for you and proud to represent your business, then you can't just be an average manager—you have to be great. This book will help you get there.
Frequntly Asked Questions
This book is intended for any business owner or manager leading a team of millennial employees.
This book is a little under 5,000 words.
It's free! We just ask that you provide us with your email address to download. We respect your privacy and will never share your email address with outside parties.
Millennial employee-focused information and strategies relating to employee retention, motivation, happiness, communication, and productivity.
If you want to build a better, happier, more successful and loyal team, you need this book. It will educate you on a wide variety of topics related to managing millennials that will help you become a better business owner and leader.
To help business owners and managers understand how to manage millennials, build stronger teams, and boost business growth.
For even more ideas on employee engagement, management, HR, and business growth, visit the When I Work blog.
About The Author