The Epic Guide To Managing Millennials In The Workplace
Understanding how to lead millennials isn't inherently easy for most managers. Learn everything you need to know and get the roadmap to becoming a better and more effective manager of those employees born between the early 1980s and early 2000s.
Find out what motivates millennials to do great work
Learn why millennials tend to leave jobs
Boost millennial loyalty and happiness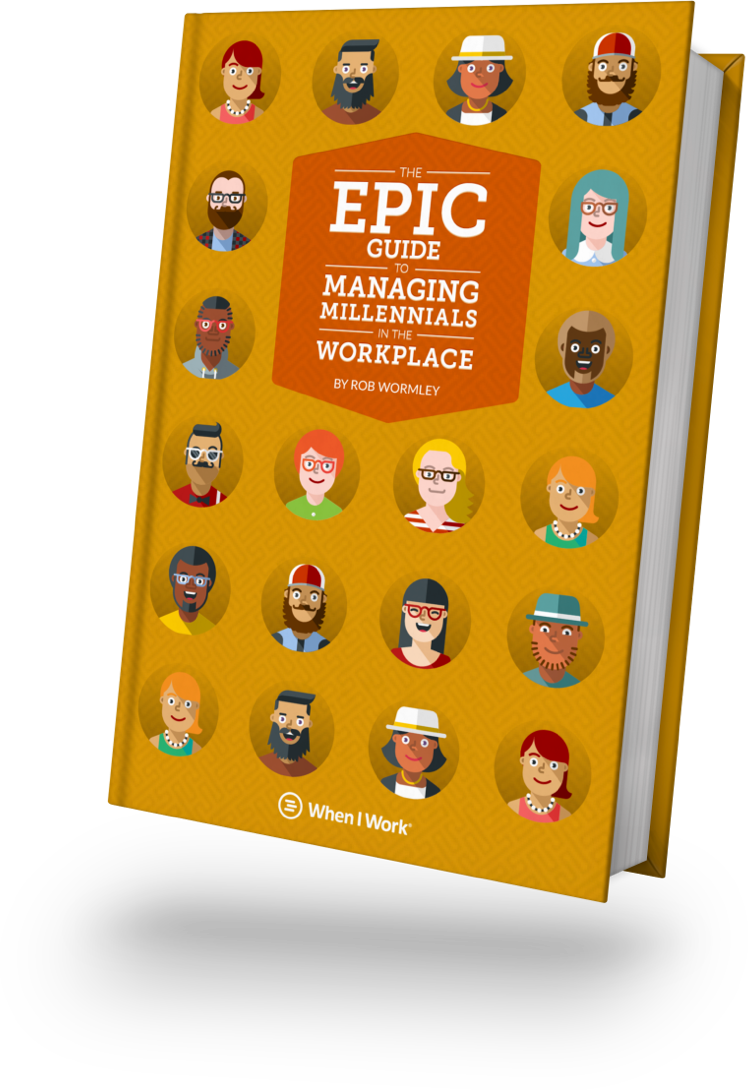 Become a better leader
Get specific steps that apply to leading and managing millennials.
Communicate effectively
Learn how to give feedback and praise to this generation.
Retain great talent
Find out how to keep millennials on your team.
What Others Are Saying
You'll love this resource built for teams like yours. You don't have to take our word for it—check out what others have to say.
"I loved reading it because it offered tons of actionable information that I could apply to my business right away. Since reading the book and implementing some of the tips, I've noticed a new energy among our team. More happy faces, more productivity, less excuses. It's great!"
Manager
"My favorite part about it was that I could skip around and focus on chapters that I knew would help me and my team. I don't typically have the time or interest to sit down and read a book all the way through, but this book was incredibly easy to digest. A huge value to my team and business."
Small Business Owner