National Small Business Week Contest Recap + Photo Gallery
National Small Business Week was last week, and it was another impressive turnout! Across the nation, people went out to support some of the 28 million small businesses we have in this country.
Here at When I Work, we celebrated all of our small business customers through a social photo contest, and we were blown away by all the wonderful entries. Below are the three winners and their small business stories. Check out all of the amazing small business entries in the photo gallery at the end of the post. We love helping all of them make work less work!
La Costa Animal Hospital has been a fixture in the Carlsbad area of California for more than 30 years. Dr. Schatzle and Dr. Ecker predominantly specialize in caring for dogs and cats and have even been known to attract pet owners all the way from San Diego (that's almost 35 miles away and in California traffic nonetheless).
La Costa goes above and beyond in their animal care as an AAHA certified hospital as well as a Silver Level Cat-Friendly Practice. They feel passionately that personalized, quality care will keep your furry friends healthy and strengthen the bond you already have with them. Just look at one of the happy pups they already take care of: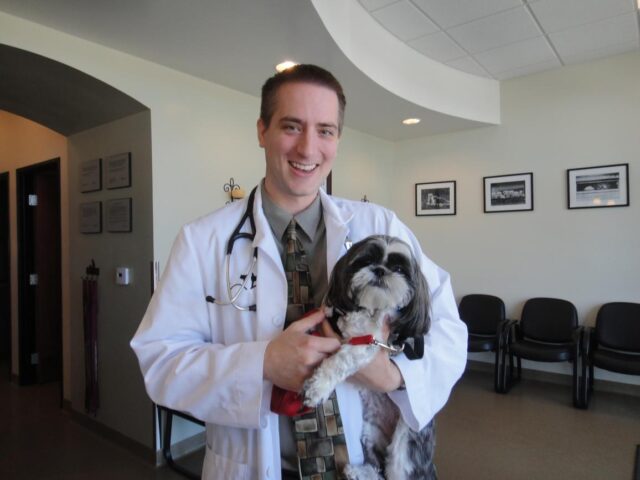 Generally, things that are dairy-free, soy-free, and gluten-free have a reputation of not being delicious. But at Mr. Dewie's Cashew Creamery, that couldn't be further from the truth. Mr. Dewie's Cashew Creamery was created by brothers Ari and Andrew Cohen in 2011. They make all the ice cream in small batches in Albany, California, and their treats are available in certain natural grocery stores as well as their storefront in Albany.
Not only are their products made without dairy, soy, and gluten, but they use seasonal and local ingredients whenever possible. Flavors range from classics like chocolate and vanilla to the more adventurous Turmeric Spice. Their variety of flavors is ever-changing and gives you the perfect excuse to stop in often. People are so enamored with their frozen treats that they opened a second location this year. Congrats, guys!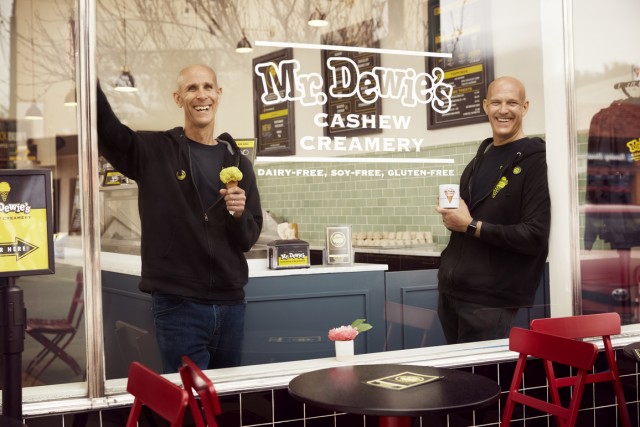 The Admiral's Experience is a restaurant and catering business founded by Chef Geoff Cole who served as a chef in the U.S. Navy. He started his Naval career by serving 3,500 sailors and marines aboard USS Belleau Wood. He went on to be the personal chef to the Commanding Officer and served many foreign dignitaries during his time in the Navy. On top of that, Chef Geoff is a certified Chef de Cuisine by the American Culinary Foundation and led the US Navy Team in the Boiling Point Competition.  
At the Admiral's Experience you won't just receive good food from an impressive chef, you'll receive 5-star service from a staff that is truly excited and proud of their workplace. Reviews of the Admiral's Experience often cite the staff as a key experience-maker. This is one restaurant where you can actually receive an "Admiral's Experience". Stop in for a one-of-a-kind experience and to meet the staff!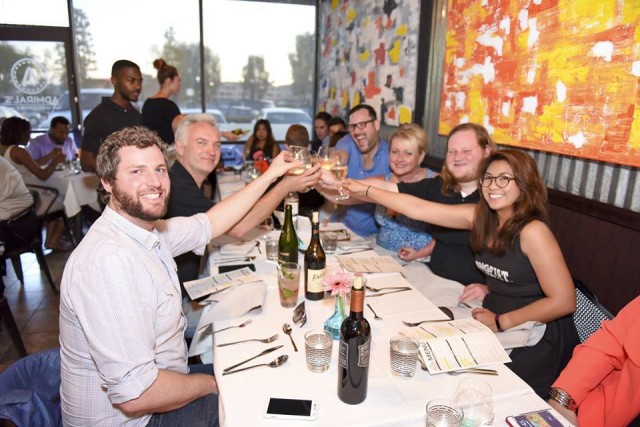 —
Thank you to all of our small businesses that entered the photo contest! We couldn't do what we do without you, and your stories inspire us to work harder for you every day. Our goal is to make work less work so you can focus on running your business.