How to Attract More Volunteers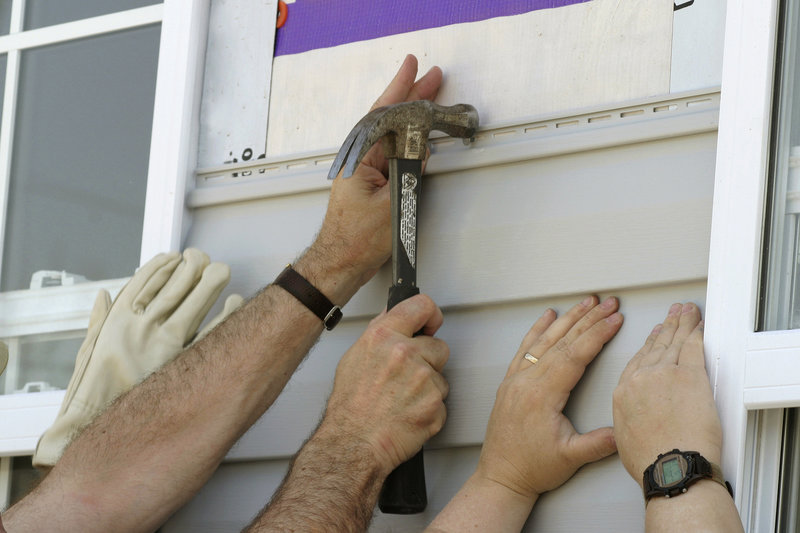 Good volunteers are hard to come by in a world where there never seems to be enough hours in a day and when people are concerned with using those hours to get paid to support themselves and their families. As such, it's more important than ever to increase your efforts to attract volunteers to your volunteer-based organization and get them to stay. Here are some ways you can attract more volunteers in 2014.
Be Flexible and Make it Convenient
Many volunteer-based organizations require a set number of hours each week and a fairly consistent schedule, however, there are many people who would love to volunteer (students, freelancers, etc.) who do not necessarily have consistent hours and may fluctuate each week in the number of hours they are able to devote to volunteering. Try to create some flexibility within your organization so you don't have to shut the doors on the volunteers who would love to help on a week-to-week basis. Target these types of volunteers for specific events or busy weeks, and small time commitments, and be sure to call ahead to try to schedule volunteer time for the upcoming week.
Show Appreciation
Volunteers aren't necessarily donating their time for thanks in return, but showing that you recognize and appreciate their efforts makes their return more likely. Consider organizing some volunteer-appreciation events and activities to show volunteers your appreciation as well as encouraging volunteer mingling. If people make friendships and bond over volunteering, they will be more willing to return, and might even invite their friends to get involved. Consider holding a periodic orientation meeting both to explain to new volunteers how your organization works as well as to give them a chance to meet and mingle with current volunteers over refreshments and in a relaxed atmosphere.
Make Your Message Clear
Make it clear what your volunteers are working toward and how their time and work directly contributes to the overall mission and goal. Volunteers want to know that the hours they contribute make a difference, so clearly communicate how many hours or tasks are needed to reach a certain goal and clearly chart the progress for each of your volunteers. Be sure to give plenty of examples of what has been achieved in the past and what changes you are implementing that will make their time more effective and continue producing overall positive results within the volunteer program.
Create an Ad
Treat your volunteer positions like paid positions and post them on job boards and listings (just be sure to make it clear that this is a volunteer-based position). Explain what they would be doing and how much work can be done in a short amount of time. This is especially helpful for people who tend to shy away from volunteering for the seemingly endless commitment it entails.
Get the word out through your social media channels and be sure to post it on your website. Reach out to partnering businesses, organizations, and communities to ask them to help spread the word, and never underestimate the power of asking people directly if they will volunteer for you. Often people may be willing, but they do not actually volunteer until they are directly asked. Be sure to inject your personality into your outreach so that people feel a connection from their first impression of you and your organization.
Make Volunteering Fun and Meaningful
Someone has to do the mundane tasks, everyone understands that, but be sure that your volunteers are having fun and actually doing something that feels meaningful. Try to determine and utilize the unique talents of each volunteer and create positions and an environment in which your volunteers can enjoy themselves by talking to each other as they work, listening to music, dressing casually, acting in a leadership position, or managing certain tasks and projects. Of course, it depends on the setting and type of work that they do, but showing that you're making an effort to create an environment in which your volunteers will be stimulated (this means asking their opinions and know what they want to get out of the experience) will make them feel valued and cared for as they volunteer and will make them more likely to encourage family and friends to volunteer as well.
Be Organized
Nothing is worse than when a volunteer shows up and you're not ready for him or her, or worse, you don't actually have use for him or her anymore, but you didn't communicate that to them before they made their way over. If you are going to manage volunteers, you have to make sure you are organized about everything from the timeline of what needs to be done to meticulously checking the ever-changing schedule of your volunteers to make sure that you haven't over-or under-booked the shift or event. Good volunteers are attracted to good organization and bad organization repels almost everyone who might otherwise give you their time. Show them you're organized by explaining your mission, the work description, and time goals in detail and be sure to communicate effectively.
How have you attracted volunteers in the past? Share what worked for you in the comment section below.