Speed up your hiring process with Hire by When I Work
Hire by When I Work has been helping over 200 businesses improve their hiring process.  To help you see how it has been impactful, we interviewed Lawrence, owner of Burgrito's, to learn how he's using Hire to speed up their hiring process. 
Quick stats about Burgrito's
Employees in When I Work: 100

Locations: 5 (4 in New York and 1 in Wisconsin)

Website:

https://burgritos.com
Q. Tell us about your business!
A. We are a 5 location restaurant in New York and Wisconsin called Burgrito's.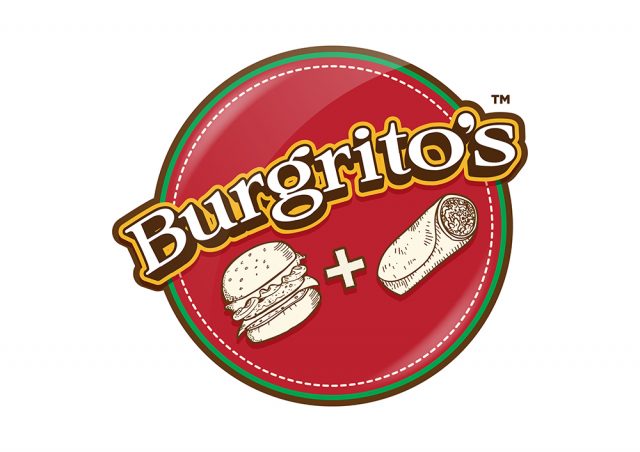 Q. What is a "burgrito"? ? ?
A.  A "burgrito" is a burger + burrito. What else could you ever want in life?!
Q. How were you finding managing applicants before Hire?
A. We manually posted on Craigslist, Facebook, Instagram, and sent individual emails to people in our database to market job openings. All applicants were coming through a Google Form.
Q. Why did you switch to Hire?
A. It was difficult and time consuming to keep track of all the Google Form responses. We needed a system that could help us organize our hiring process. We were excited to try Hire because we could have everything in one place.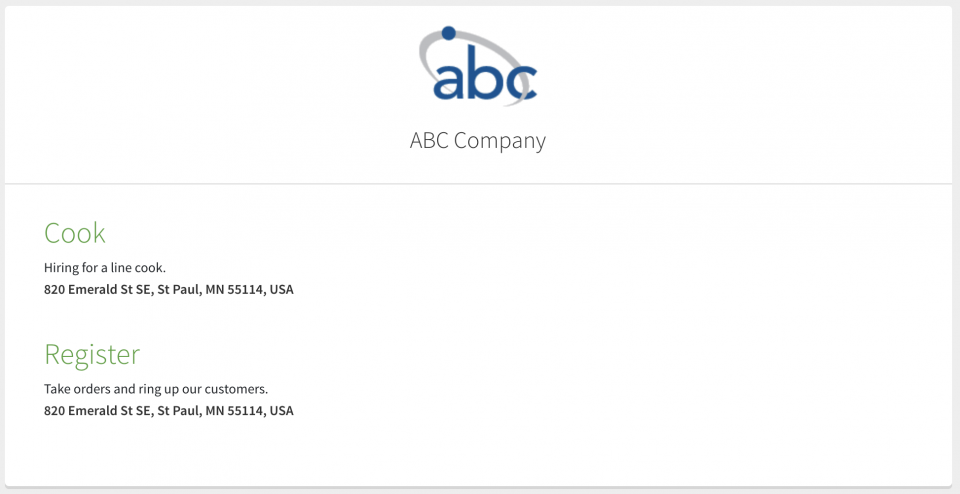 Q. How was your experience with Hire been so far?
A. Our hiring process is much more efficient. Using Hire has definitely sped it up! It's easy to identify the best applicants, see who recently applied and track them through the hiring process.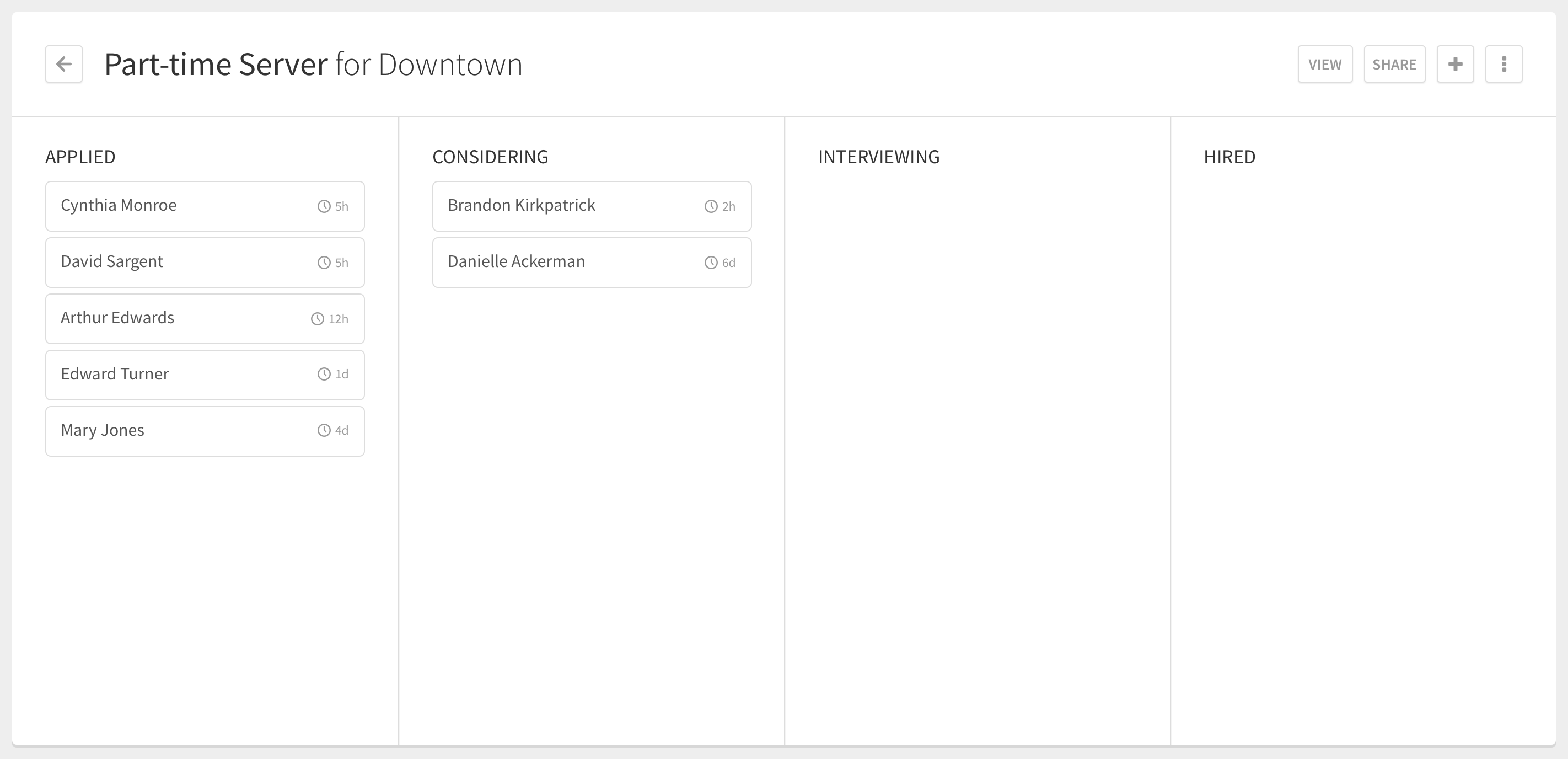 Q. What is your favorite part about using Hire?
A. Having everything in one place. We have all our applicants in When I Work and when we're ready to make  a hire, they get added to the schedule.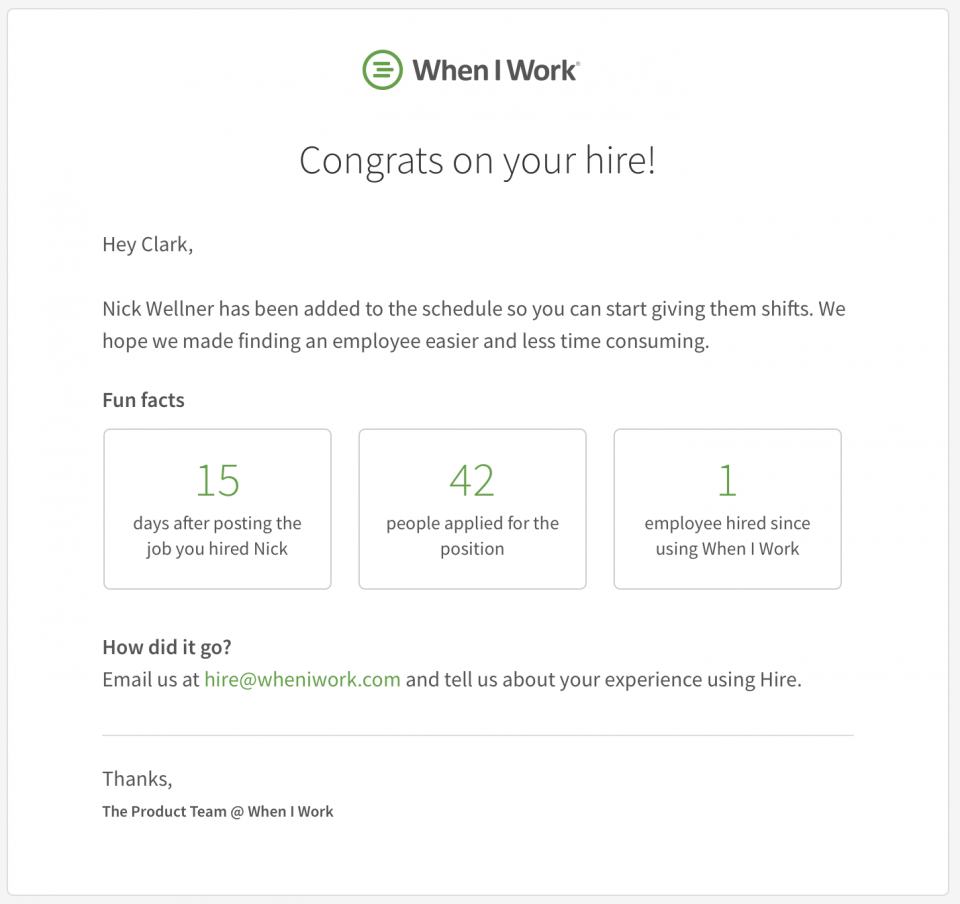 Want to try Hire by When I Work? Sign up here.